Ok – I have a confession to make. With my first pregnancy, I pretty much lived in a maxi dress during my last trimester. Mia was a summer baby and our summers in Southern California can get well into the 100s! Particularly in the county we live in so naturally all I wanted to wear were maxis. And — what's not to love about them? You can dress them up or down depending on where you're headed. They're comfortable, light and some can actually be stylish.
This second time around, I've been on the hunt for a stylish maxi that has something that pops. Not just your ordinary maxi that you can pretty much find in any store you walk into but rather something classy and original. Well, let me tell you, I found it!
This Pink Blush Navy Blue Maxi With Bright Crochet Detail is perfect. The back detail is gorgeous. It reminds me of the beautiful manteles de gancho my abuelita (grandmother) has made over the years. Best part of this maxi dress is the use I'm going to get out of it. It can be worn throughout my entire pregnancy as well as post pregnancy. That's a win-win in my pocketbook. Plus, the material is very soft and very comfortable.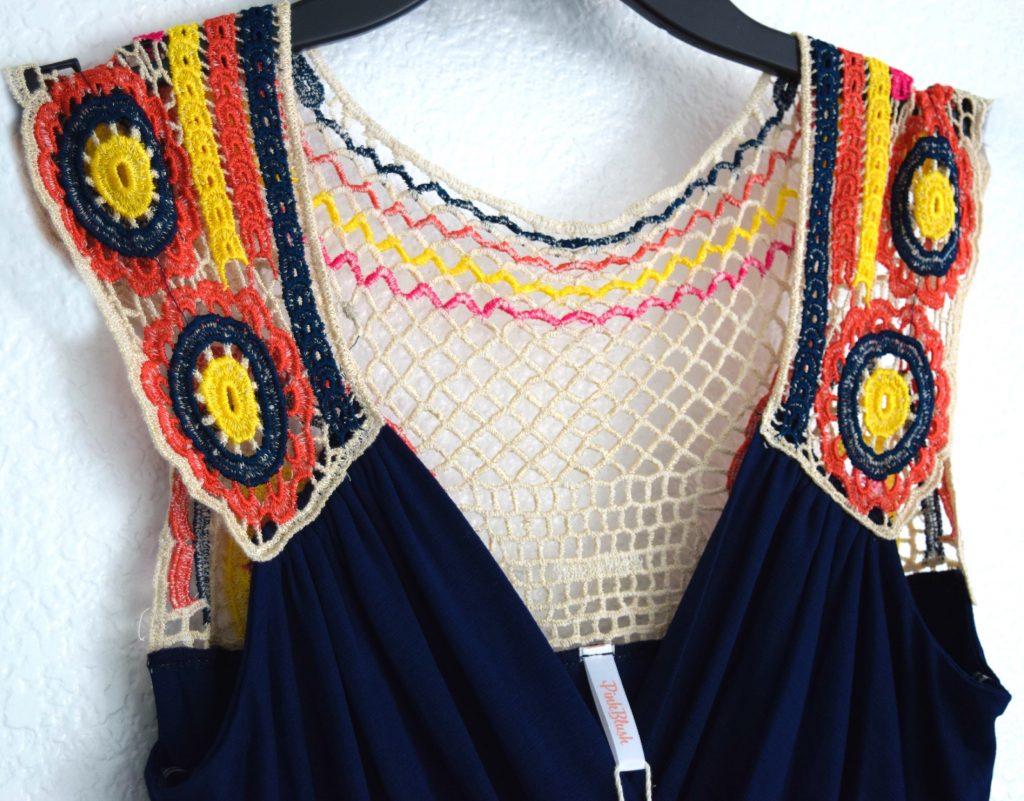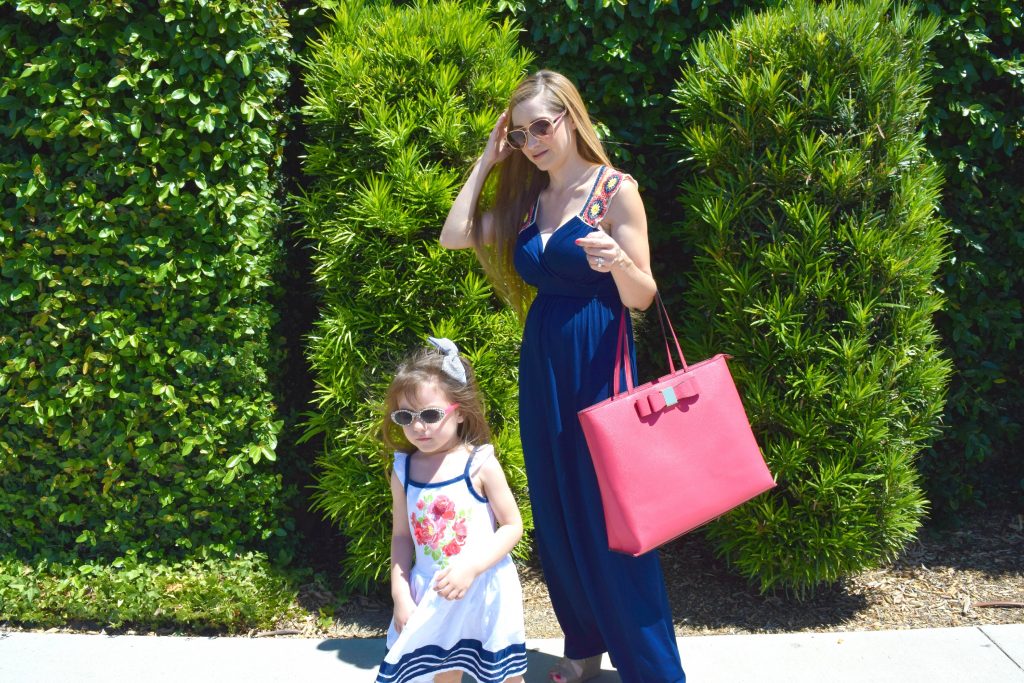 PinkBlush.com offers stylish maternity clothing as well as non-maternity outfits for just about any occasion and more importantly for all shapes and sizes. Be sure to stop by their site today as this dress is currently 40% off.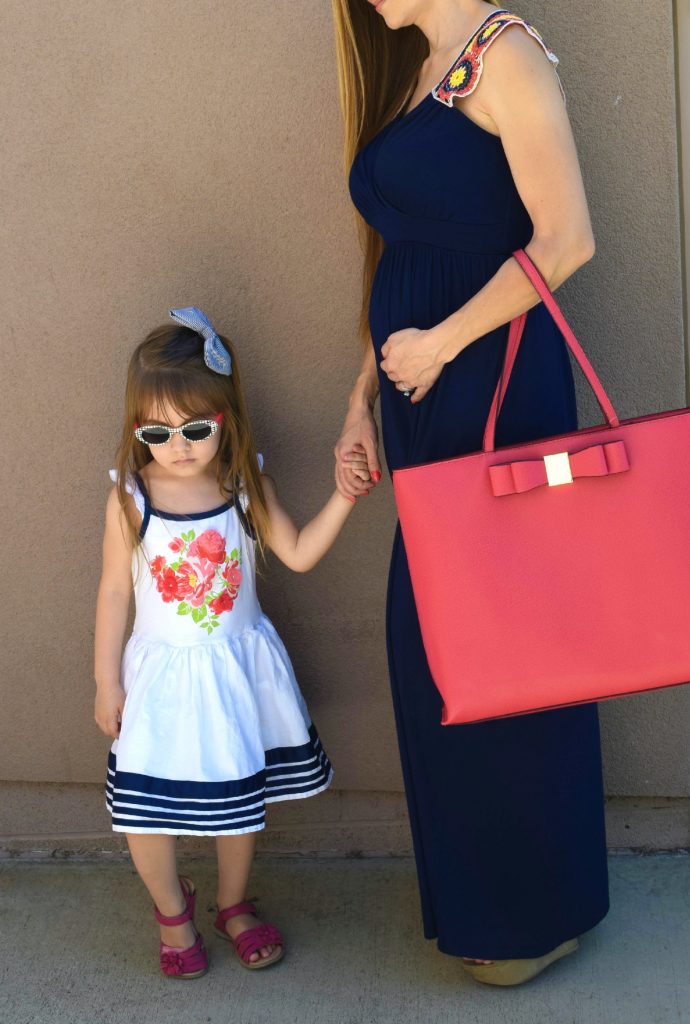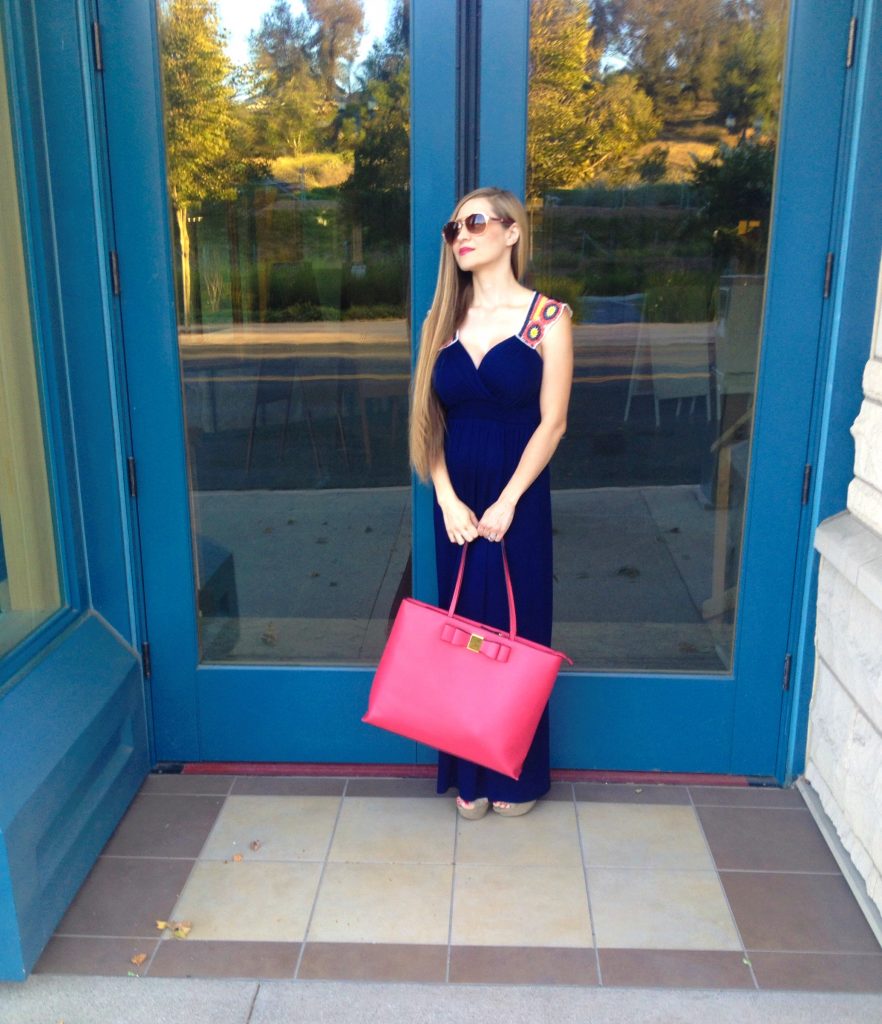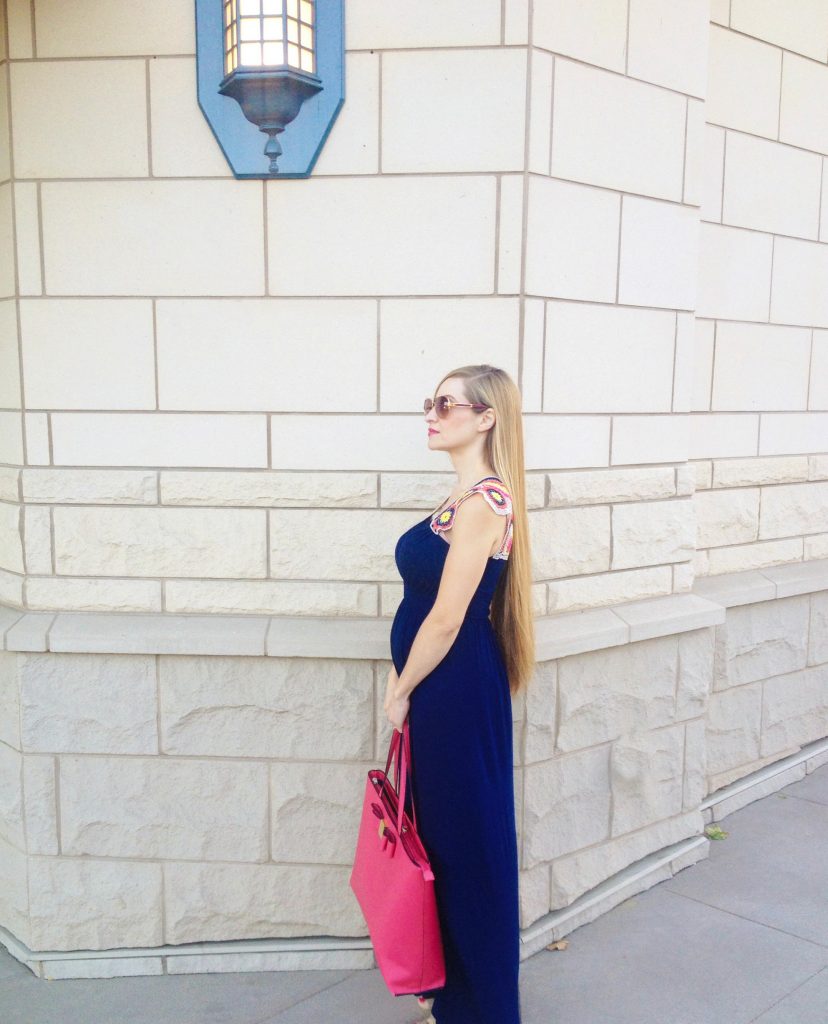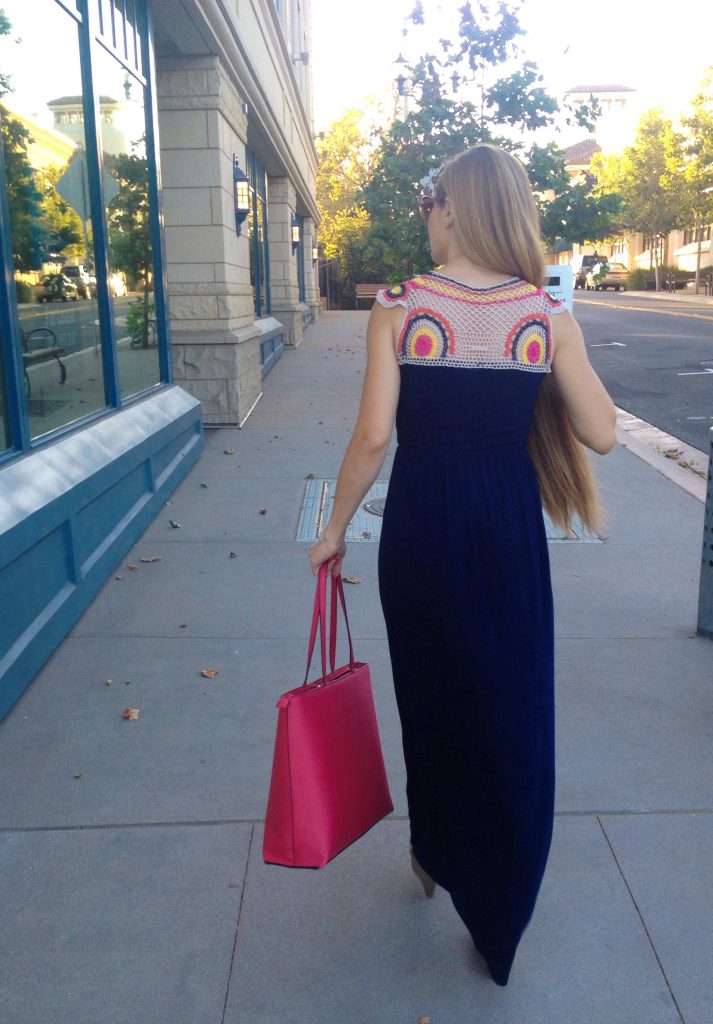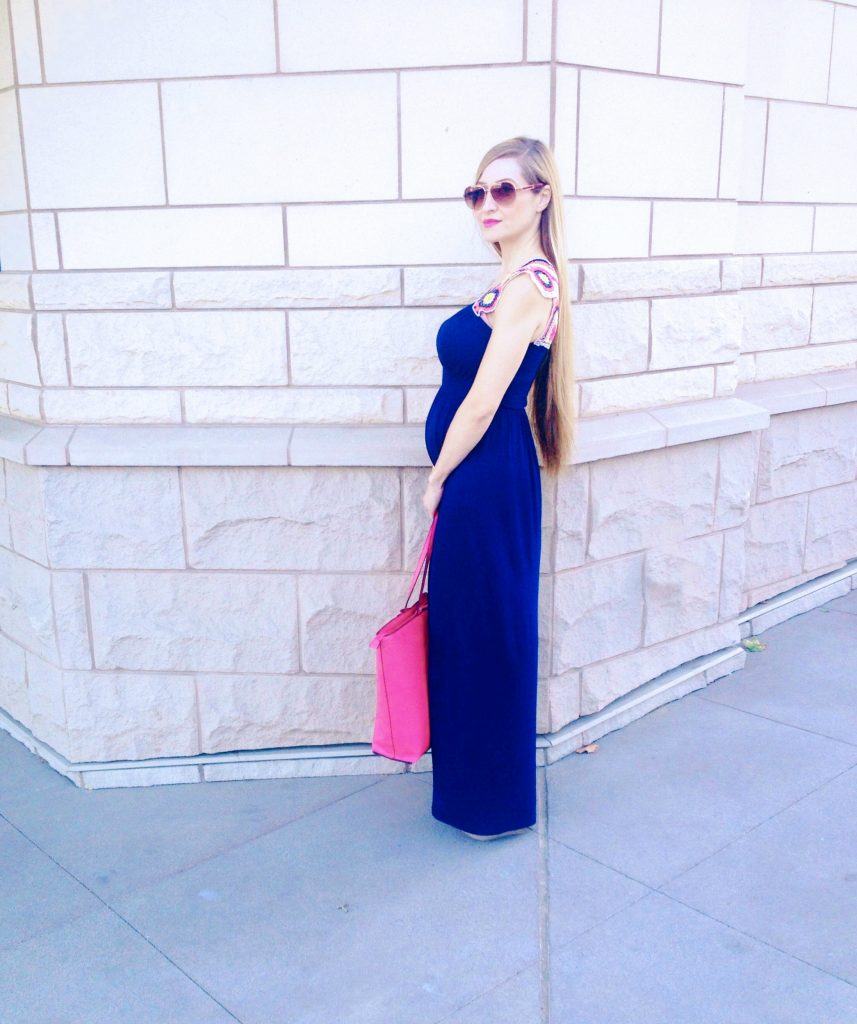 This post is sponsored by PinkBlush but the content and opinions expressed here are my own. #PinkBlush