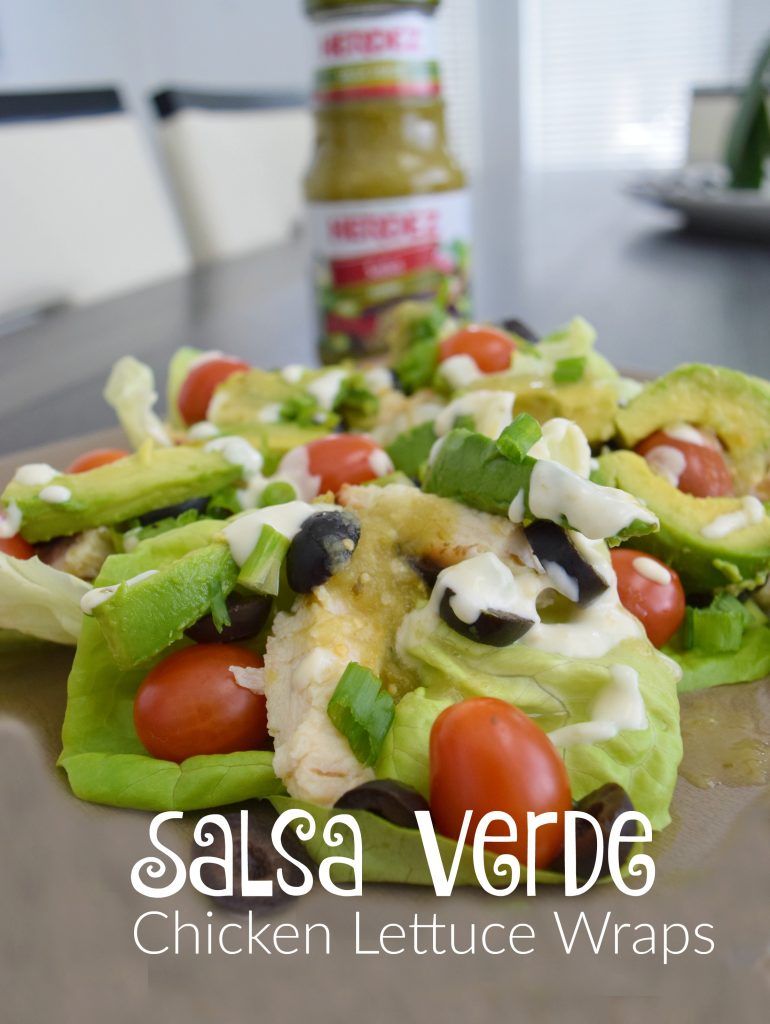 We've partnered up with HERDEZ® to celebrate Día de los Niños (Children's Day) by creating a kids hands-on recipe. This recipe is easy peasy, healthy and tasty for all those sweet kiddos in your life. It's also perfect for warm summer days that are (fingers crossed!) headed our way soon.
Cooking with Kids: Salsa Verde Chicken Lettuce Wraps
Ingredients
1 lb Grilled Chicken Breast
1/2 cup Herdez Salsa Verde
Healthy Living Organic Butter Lettuce
Veggies (grape tomatoes, sliced olives, chopped green onion, sliced avocado)
Instructions
Grill chicken breast the night before.
Slice chicken and place into a medium size sauce pan along with the salsa verde. Bring to a boil and set aside to cool down.
Slice and chop veggies. Break apart and wash butter lettuce.
Place all items (salsa verde chicken, butter lettuce, veggies, mayo and Herdez salsa) onto your table. Let the kiddos dig in and create their own lettuce wraps by adding chicken, salsa, mayo and veggies on top of each piece of lettuce. **Note: It sure can get messy but the fun definitely out ways the mess**
https://themotheroverload.com/cooking-with-kids-salsa-verde-chicken-lettuce-wraps/
So what's Children's Day all about you might ask? It's a National holiday celebrated on April 30th in Mexico for well over 90 years now. "On this day, teachers in schools organize the day for their children. In some schools, lessons are suspended for the day. They organize games, music, and the children bring in their favorite foods to share with others," per Wikipedia.  To learn more about this holiday click here.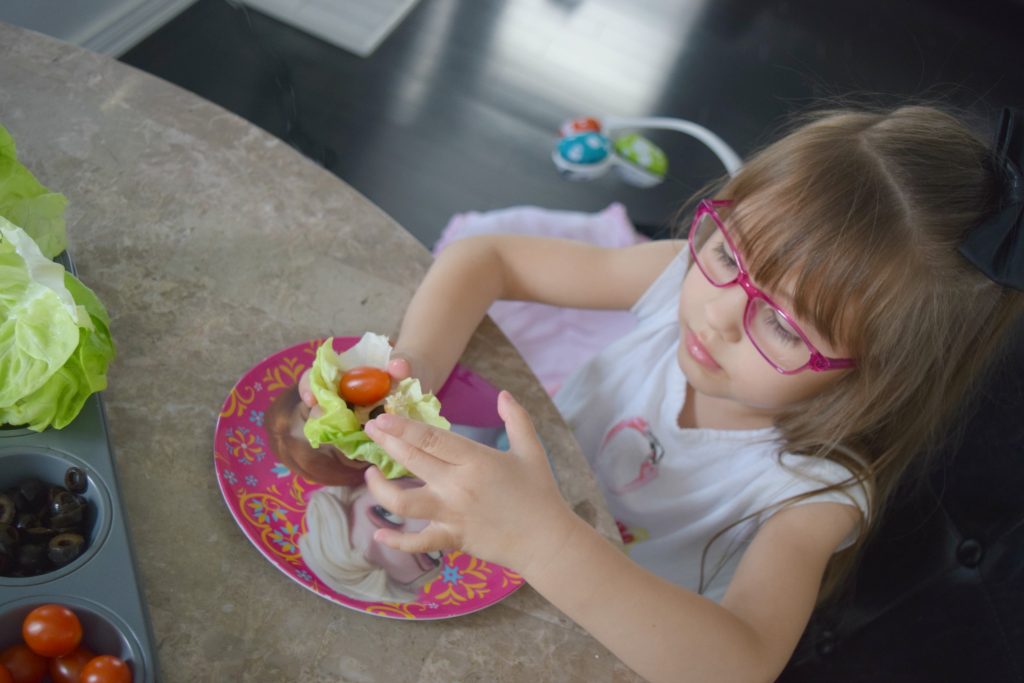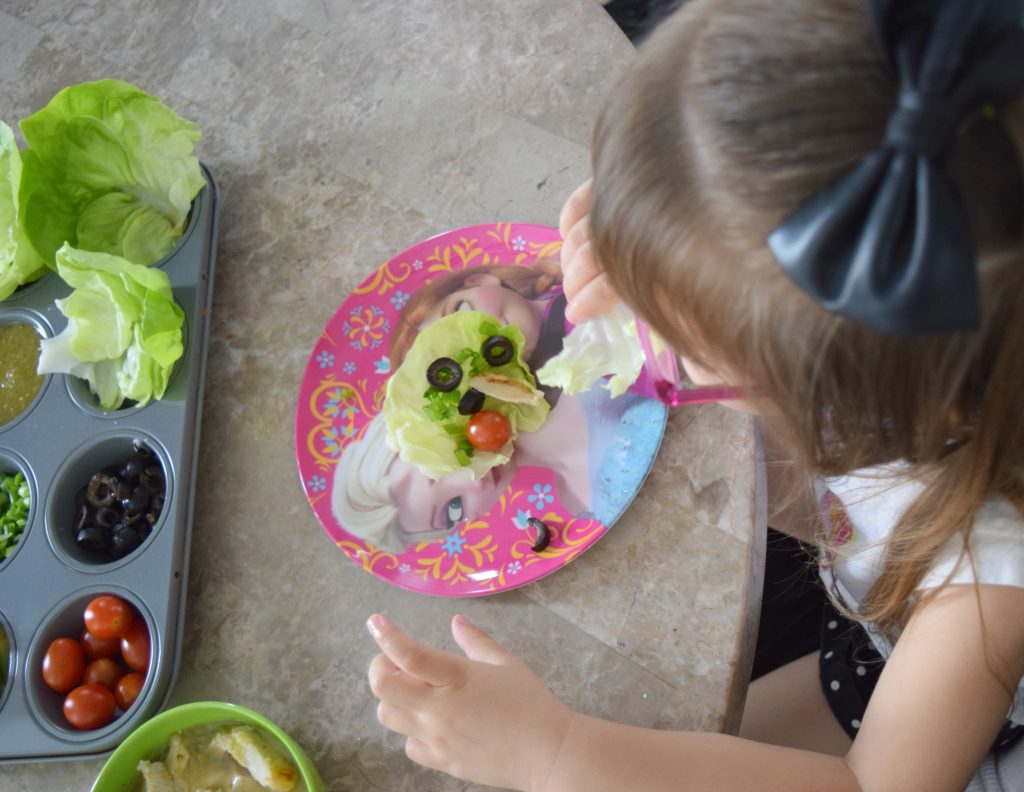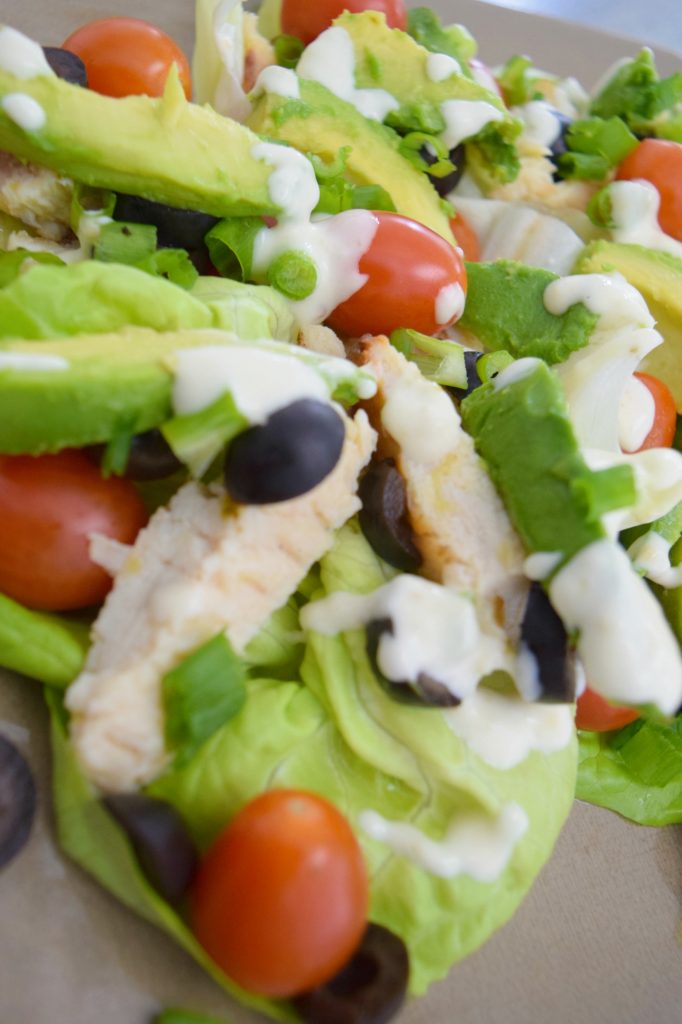 Join us in celebrating this awesome holiday by trying this recipe and participating in the HERDEZ® Celebrate Your Chef Giveaway.
Simply visit the HERDEZ® Brand Facebook and Instagram social channels for a chance to win these cool prizes:
– Grand Prize: 2 cooking classes for 2 (parent & child) plus $1000
– 2nd Place: 1 cooking classes for 2 (parent & child) plus $300
– 3rd Place: Child cooking gift basket
– Weekly trivia prizes
Abrazos (Hugs) — Gladys
To find additional Día del Niño delicious recipes click here.