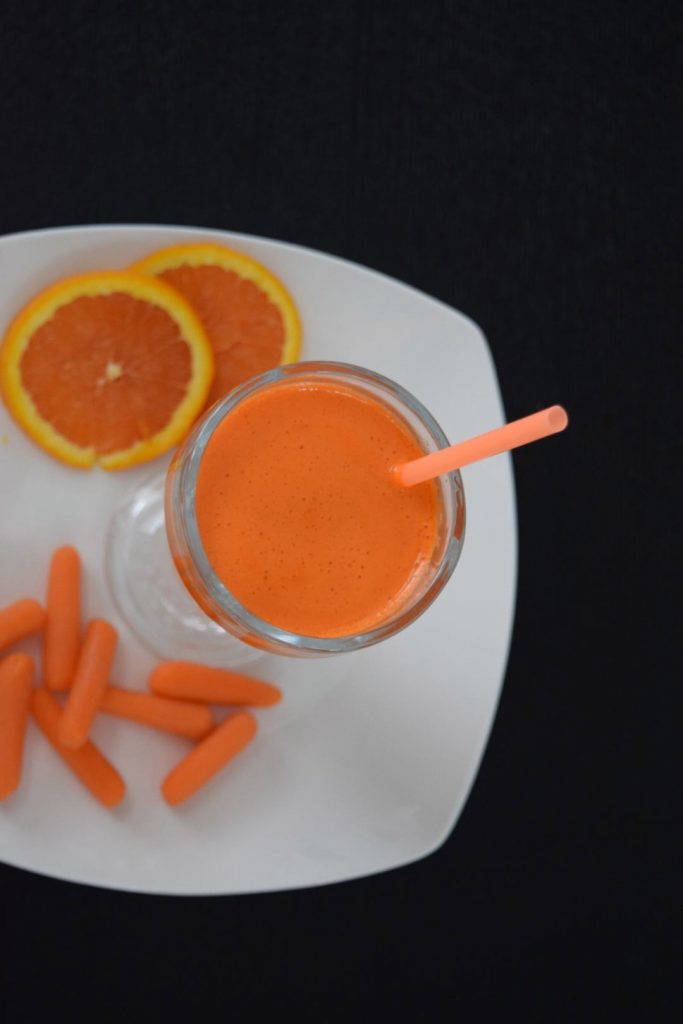 Let me start by saying I'm not really into juicing. In fact, we just popped open our last wedding gift a few months ago which happened to be a power juicer machine. Just to put this into perspective, we are celebrating our 5 year wedding anniversary this summer.
It's not that we don't drink natural juices at all but rather I simply didn't think turning our fruits and veggies into a beverage was actually necessary. We already love eating fruits and veggies all day long as snacks and in our meals and so adding them as juices just meant having to wash another kitchen appliance. I know, it sounds like a lame excuse but I honestly didn't see the point. And besides, what if my concoction turned out to be undrinkable? I would probably be the only one drinking it if that were the case so why risk wasting some perfectly good fruits and veggies, right?
Well, I gave in and decided to use our currently favorite fruit, Cara cara oranges, and paired it with organic baby carrots. The mixture of these two is simply refreshing plus it doesn't have a weird after taste.
What Are Cara Cara Oranges?
According to Wikipedia, "The Cara cara navel, or red-fleshed navel orange is an early-to-midseason navel orange believed to have developed as a cross between the Washington navel and the Brazilian Bahia navel.[1] Discovered at the Hacienda de Cara Cara[2] in Valencia, Venezuela in 1976,[3] the parentage is apparently uncertain enough to occasionally warrant the distinction of a mutation, with only the tree on which it was found—the Washington navel—being an accepted progenitor. Cara caras did not enter the U.S consumer produce market until the late 1980s[4] and were carried only by specialty markets for many years thereafter."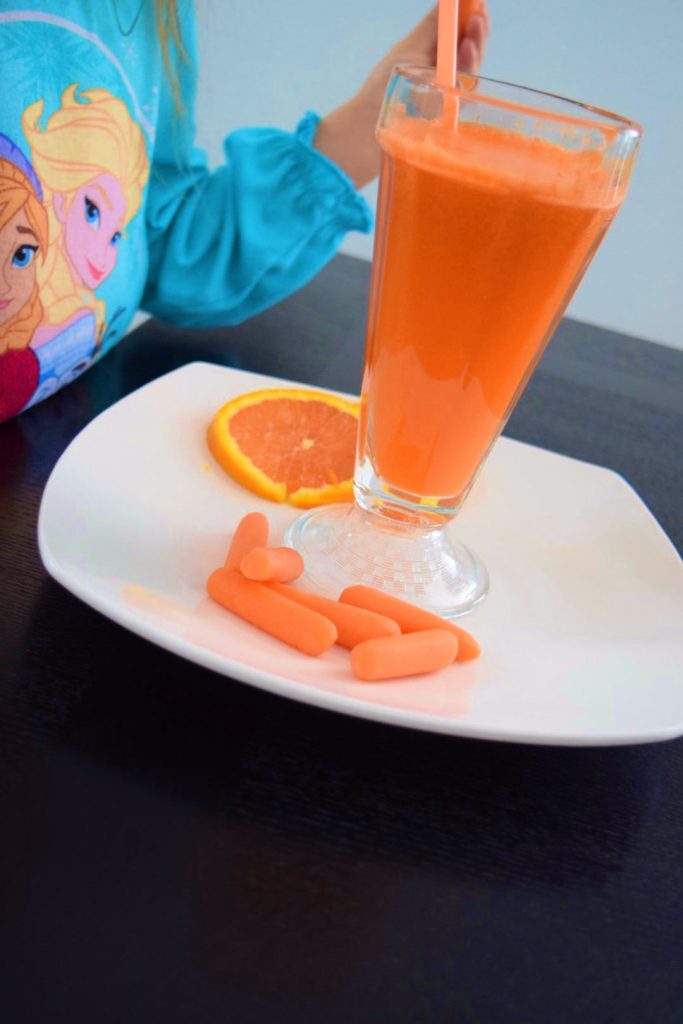 These oranges are usually in season until April; however, this year, we've been fortunate to still find batches of them in our local grocery store. They're sweet and less acidic than navel oranges and have an orange blood look and taste to them. The best part is that they are high in fiber, vitamin C, folate, vitamin A and potassium. Adding the organic baby carrots also adds Vitamin A, Calcium, Iron, Vitamin C plus it's a natural sweetener for your juice. 
This juice is probably the simplest one to make but it's actually really tasty and it has a fruit and veggie in it. That's a win-win for our family — so I guess washing another kitchen appliance might not be such a big deal after all.
Carrot + Cara Cara Orange Juice
Makes 1 cup
1 – 2 Cara cara navel orange(s)
5 handfuls of organic baby carrots (Or 3-4 regular organic carrots)
Top with crushed ice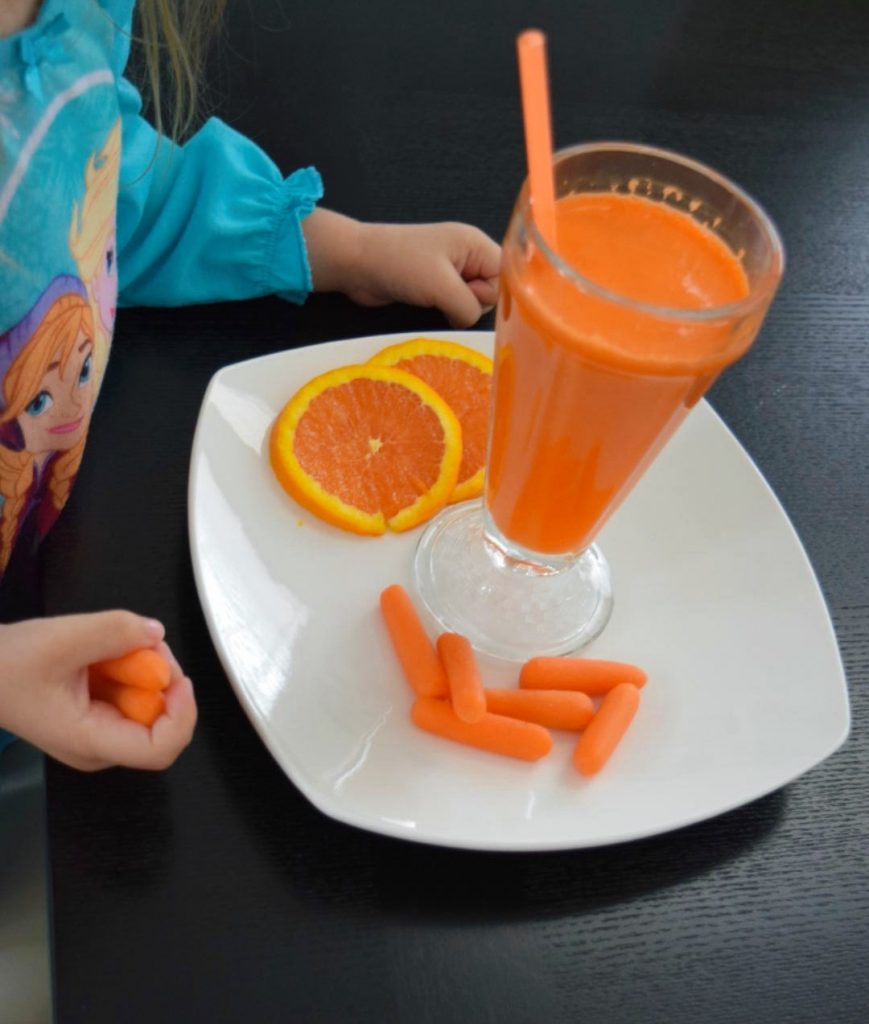 Stay Connected