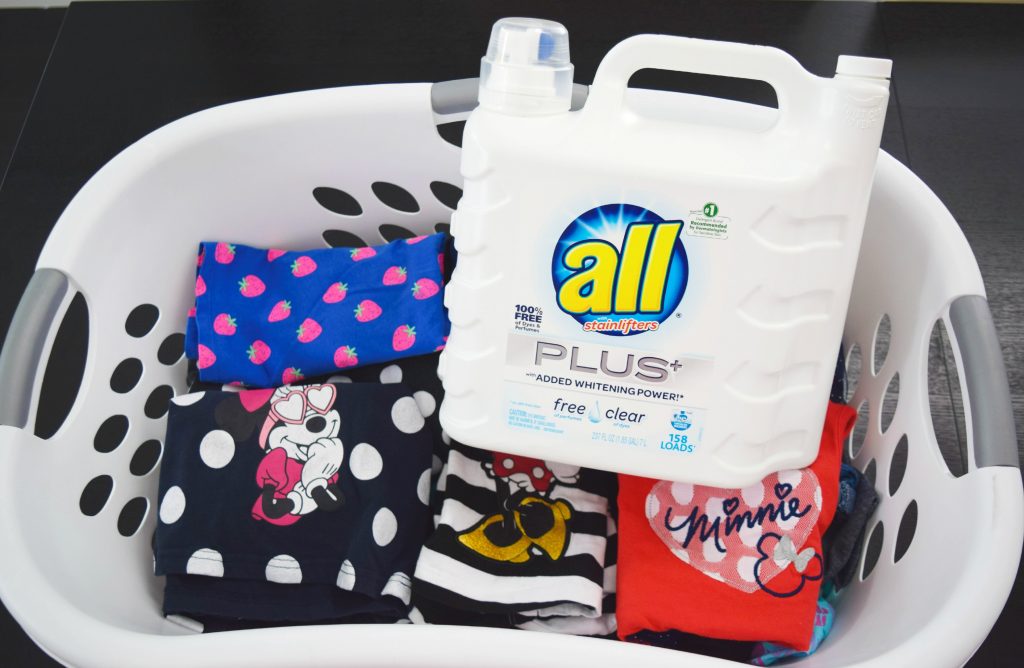 When Mia was around 3 months old, she developed a rash like no other. I took her in to see her Pediatrician and was quickly diagnosed with baby acne. After a couple of weeks of flare ups and her 'baby acne' worsening; I took her in to get a second opinion. The second Pediatrician diagnosed her with Eczema. I simply couldn't believe it. I mean, I did my research prior to having Mia and purchased baby laundry detergent, which I used to wash her entire wardrobe and bedding before she arrived. Well, little did I know, the baby laundry detergent actually had fragrance in it and multiple irritants as well. I soon realized that all babies really are different and my baby's skin was not ok with the irritants I was exposing her to.
So what did we do to get her eczema under control? Here are our top 5.
Chlorine-Free Diapers: For some reason, Mia's bum was not ok with the chlorine found in most disposable diapers.We found a great alternative at our local grocery store of all places. And at $6.99 a pack, it was a win-win for us.
Remove All Scented Fragrances: Yes, for us it was a must. Bye-Bye favorite perfume and cologne. We even switched our family lotion to Aquaphor only. It really did help more so during our direct skin to skin contact with Mia. We noticed that when Mia was held by someone wearing a fragrance, her skin would flare up almost immediately.
Bath Time: Although there are some products made and sold for baby eczema, they did not work for us. In fact, oatmeal based products worsened her condition. We used Aquaphor's Shampoo and Body Wash (2 in 1) and their lotion. It was the only brand that seemed to work for us.
100% Organic Cotton: It's crazy to think about all the irritants that are added onto our clothes and more so to that of children's. We tried to purchase 100% organic cotton onsies and outfits for Mia but to be quite frank, they can be ultra pricey. We alternated with 100% cotton items by adding them in weekly to ensure Mia's eczema wouldn't flare up.
Laundry Detergent: We love All Free Clear! Not only is it 100% free of dyes and perfumes, it's gentle on skin and safe for all washing machines (including HE). It has also has stainlifters which help remove Mia's food stains (more so when she drinks chocolate milk at the happiest place on Earth!). This detergent really gets the job done and it's perfect for our entire family. Hence the large container.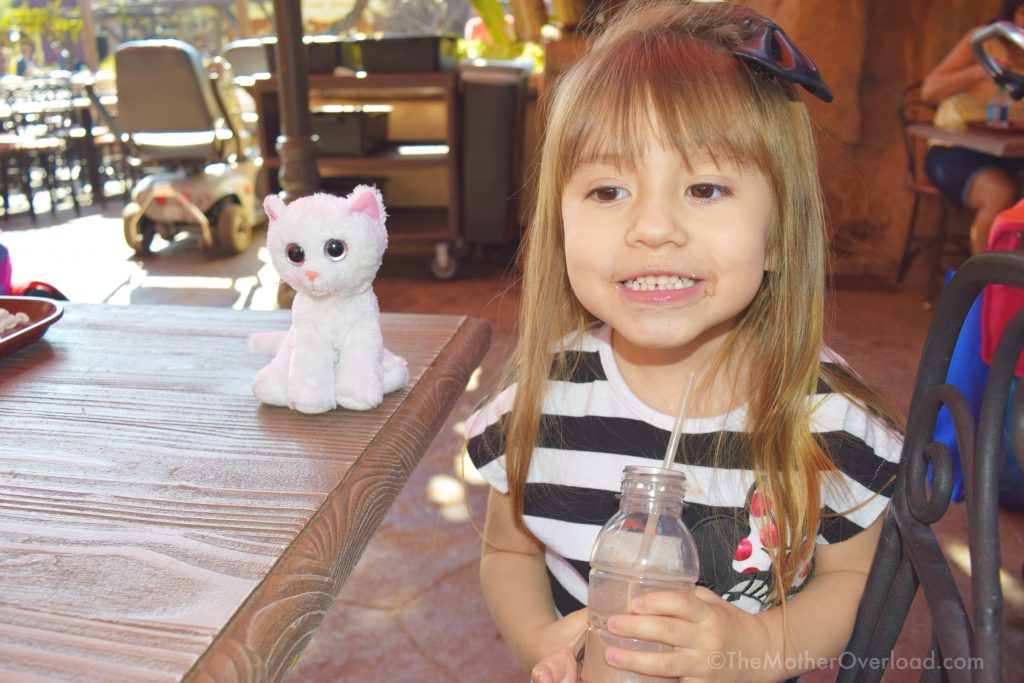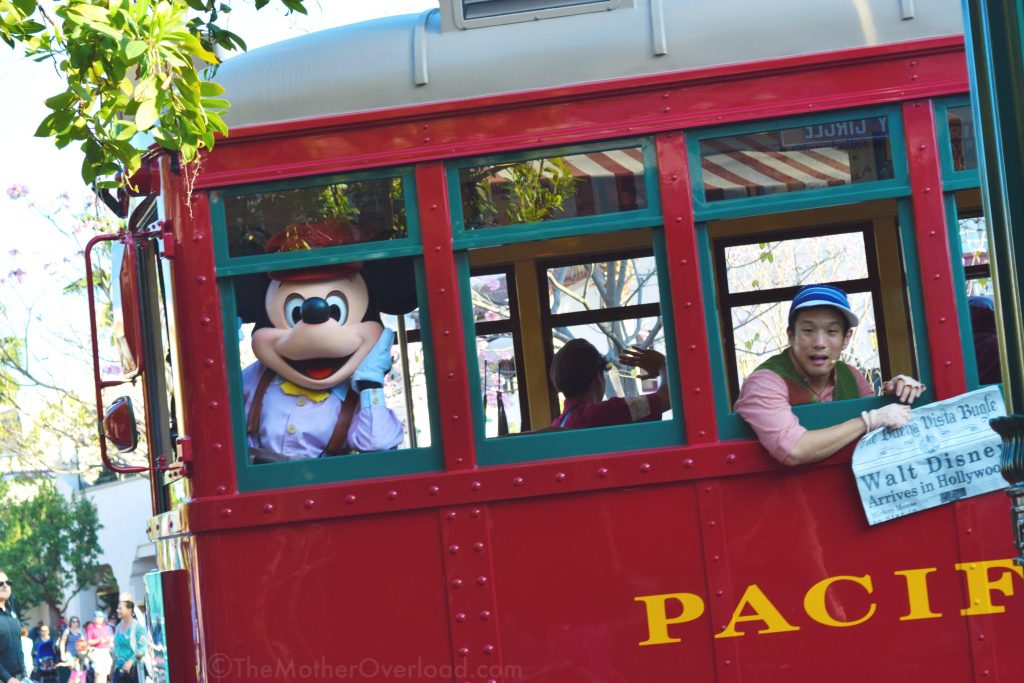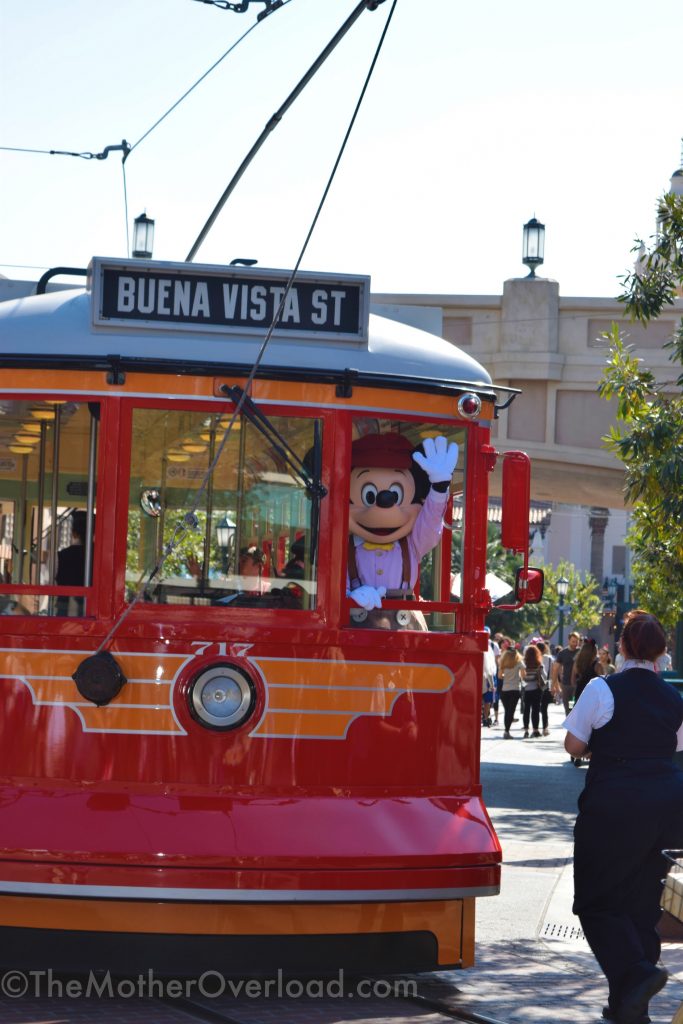 Did you know All Free Clear received the National Eczema Association (NEA) Seal of Acceptance? Plus, it's the #1-recommended laundry detergent by pediatricians, dermatologists and allergists. And this detergent only contains 9 ingredients! That's less than half the ingredients of Tide Free which by the way costs more.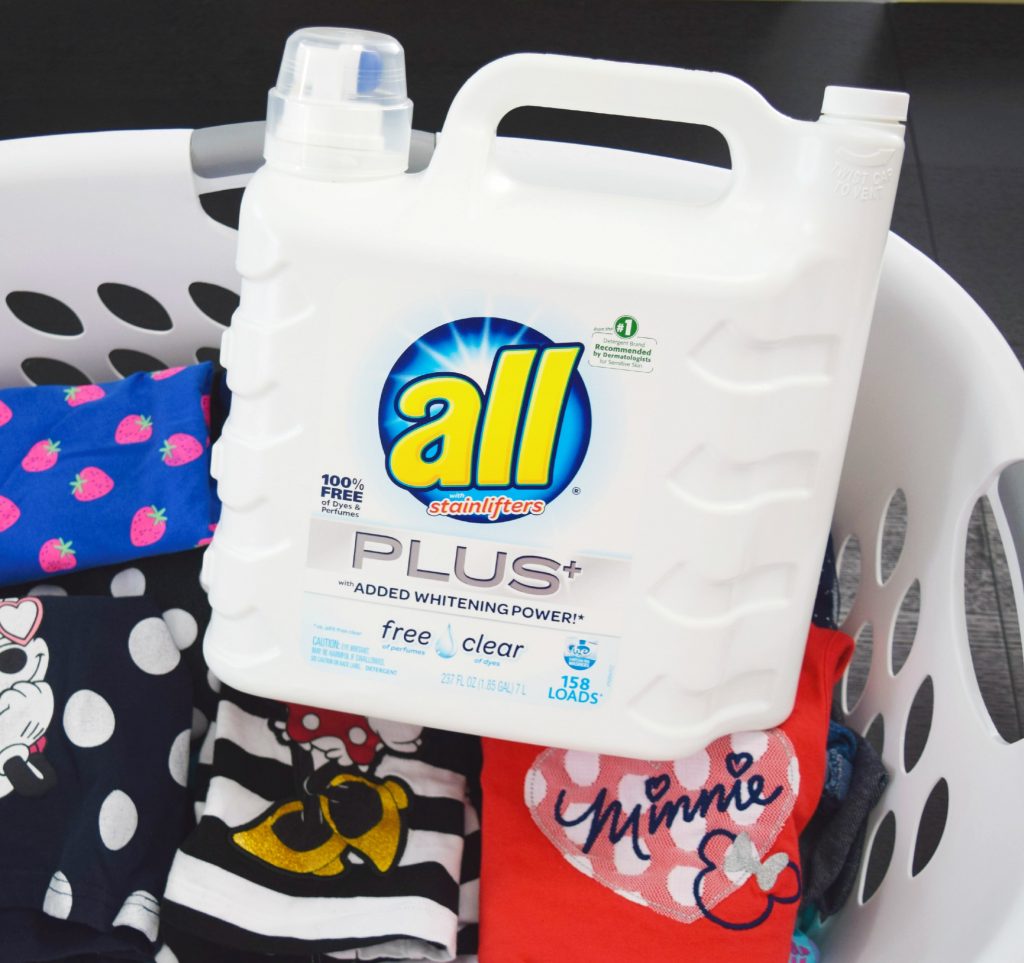 To learn more about All Free Clear visit their Facebook page here. And be sure to check out their sweepstakes this month!

P.S. Although Mia continues to have sensitive skin, she has not had any eczema flare ups for over a year now! Can I get a high-five? We are confident that the laundry detergent we use really has helped tremendously.