Sponsored Post: This post is sponsored by Minted, Imagine Me Grow and BabyList but the content and opinions expressed here are my own.
Today, Lexi is exactly 12 months old. How on Earth is this possible? Where did the 365 days go?
I can still vividly picture her birth as if it were yesterday. And I can't help but feel a little sad knowing that she is our last, knowing that each thing big or small will be the last time she does it. I'm desperately holding onto the newborn onesies, her first pair of shoes, the bouncy seat currently collecting dust in the corner of our room and just about every single baby item she's ever used.
For this reason, I knew I had to throw Lexi the best first birthday party ever. And boy did I get a little carried away pinning things on Pinterest. So much so that I was starting to feel overwhelmed. So instead, I came up with 10 absolute must-have items that were 100% attainable and more importantly stress-free.
I used 
Babylist
 for my baby registry and loved how super convenient it was for us to just add items we really needed and loved from any store or website. I kid you not. Just like adding pins on Pinterest!
So we decided to use the
Babylist app
 again to create a First Birthday registry for our friends and family to use as some had no clue what to get a one-year-old. Our guest mentioned that it was so easy and convenient for them to make purchases directly off of our list. Talk about making things stress-free even for our guest!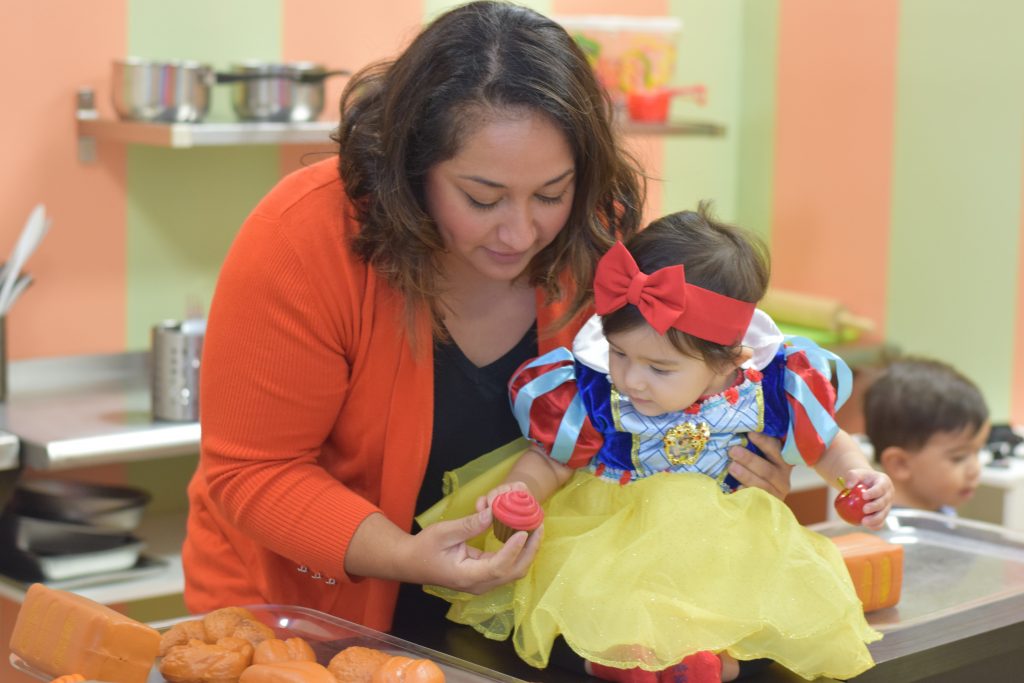 Birthday Registry
Here's a look at what we had on our birthday registry: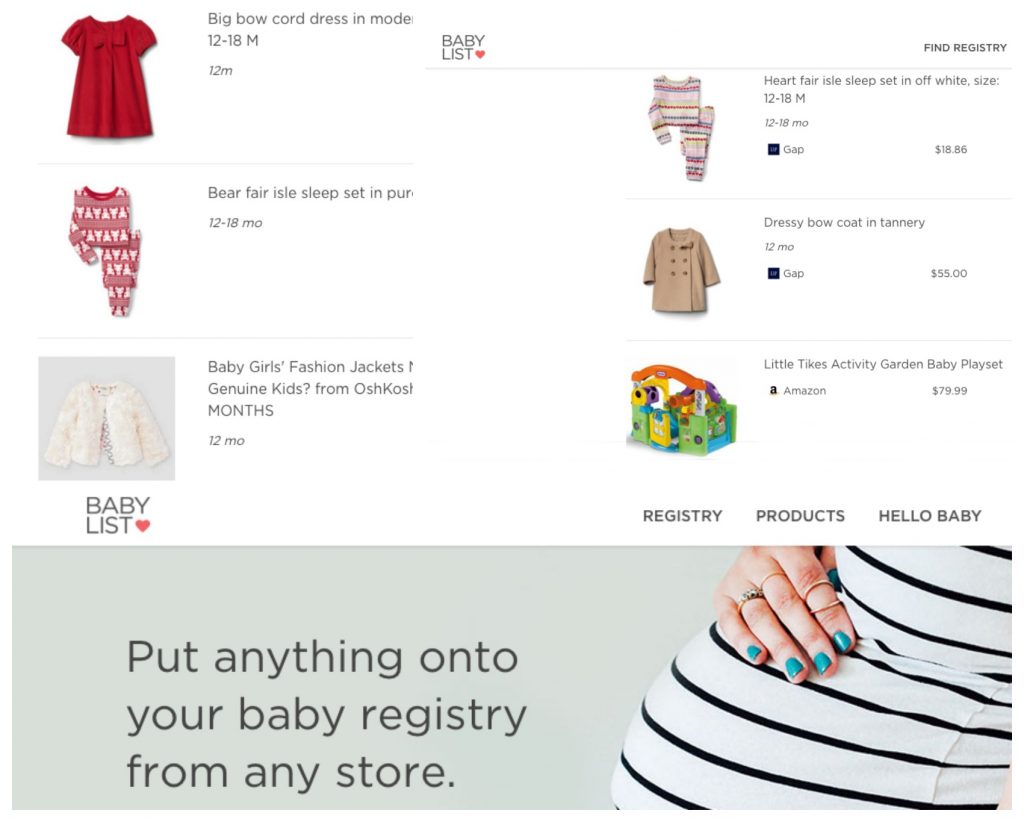 Invitations

Granted this is a given but since she's our last baby I had to pull all the stops. Thanks to Minted.com
for their impeccable design and paper quality, our invitations were top-notch and a cinch to create online. They even included free recipient address printing (removed from above photo for guests privacy) and shipped within 4 business days. Talk about making my life easier.
Birthday Party Location
Deciding where the party will be held is possibly the most important thing to consider. Since we wanted it to be stress-free not to mention the weather called for rain, we opted to have it at Imagine Me Grow. This place is hands down the cutest indoor playground for kids.
It's an "upbeat imaginary town where children are able to experience fun adventures in a grown-up's world." This playground has multiple rooms for both boys and girls, such as an adorable cafe, Veterinary office, fire station, life-like armed-forces training facility, dance club, restaurant and even a gym to name a few.
But the best part of having Lexi's party at Imagine Me Grow was that all of our guests had an amazing time. Everyone kept complimenting how fun and cute the place was. Some even mentioned they'd like to throw their next kids birthday party there too!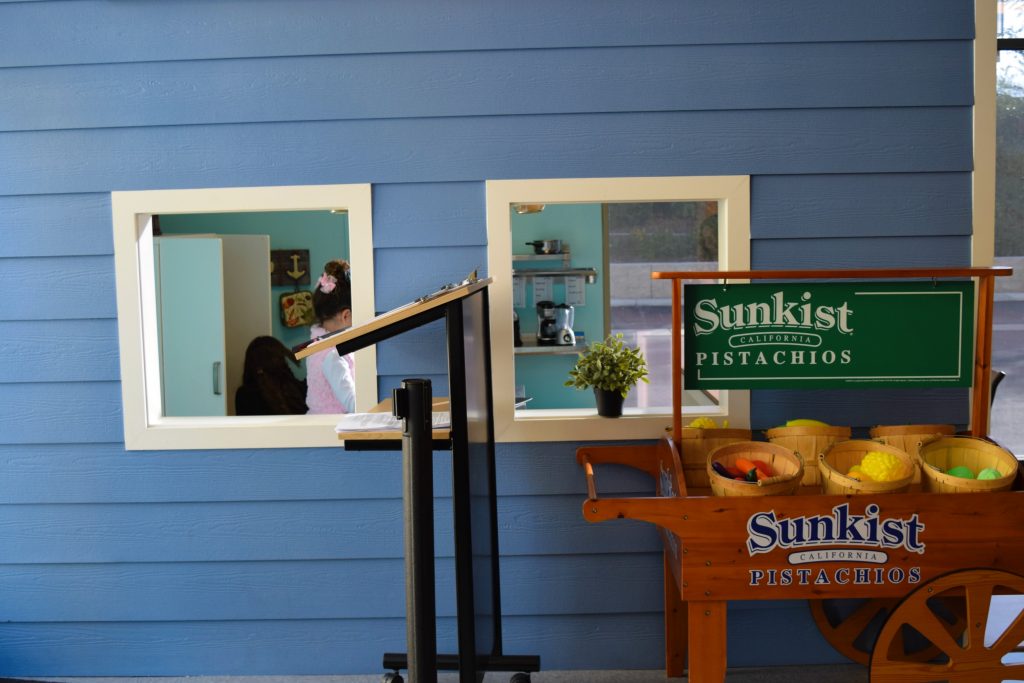 Birthday Outfit
Most parents would dress up their kiddo in a Sunday's best kinda birthday outfit. But not us. We opted for a costume. I mean, I can't even handle the cuteness. Biased over here! We purchased this one on Amazon Prime and it arrived within 2 days.
Decor
I've always secretly wanted to have an October baby just so that we could throw a costume birthday party. Well, that didn't happen. So instead, we went with a Snow White theme party because you all know we love Disney plus Lexi's sweet personality just remind us of her.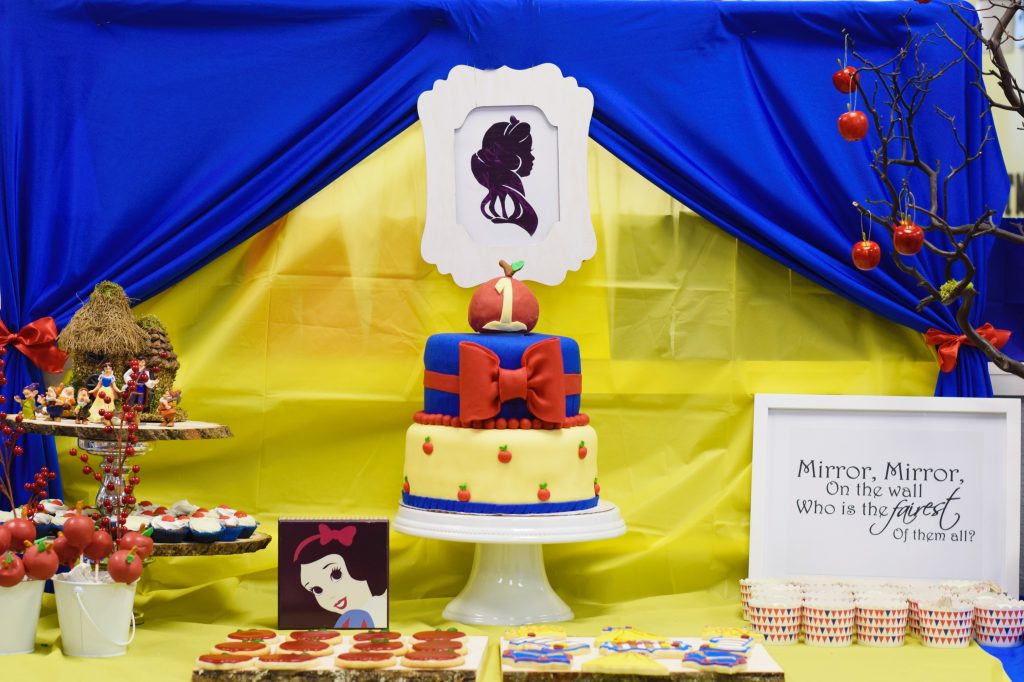 Smash Cake
What's a first bIrthday party without a smash cake? Thanks to my very talented mamá for making the smash cake, Snow White cake, cake pops and apple cookies. How cute is this dessert table?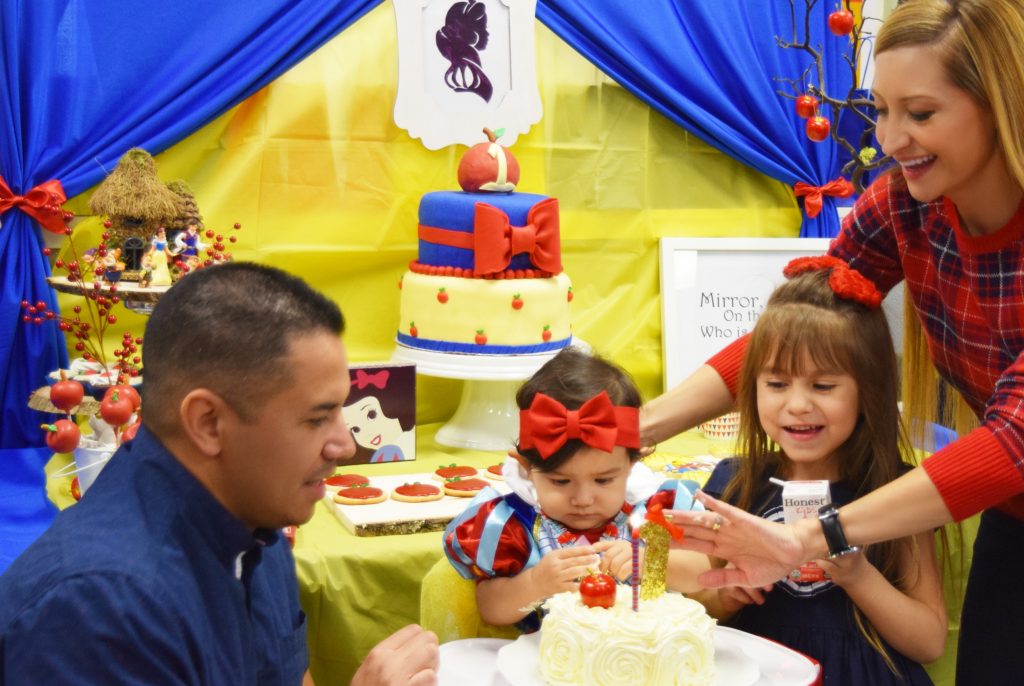 Photo Collage
I created this one on CostcoPhoto.com and picked it up the very next day.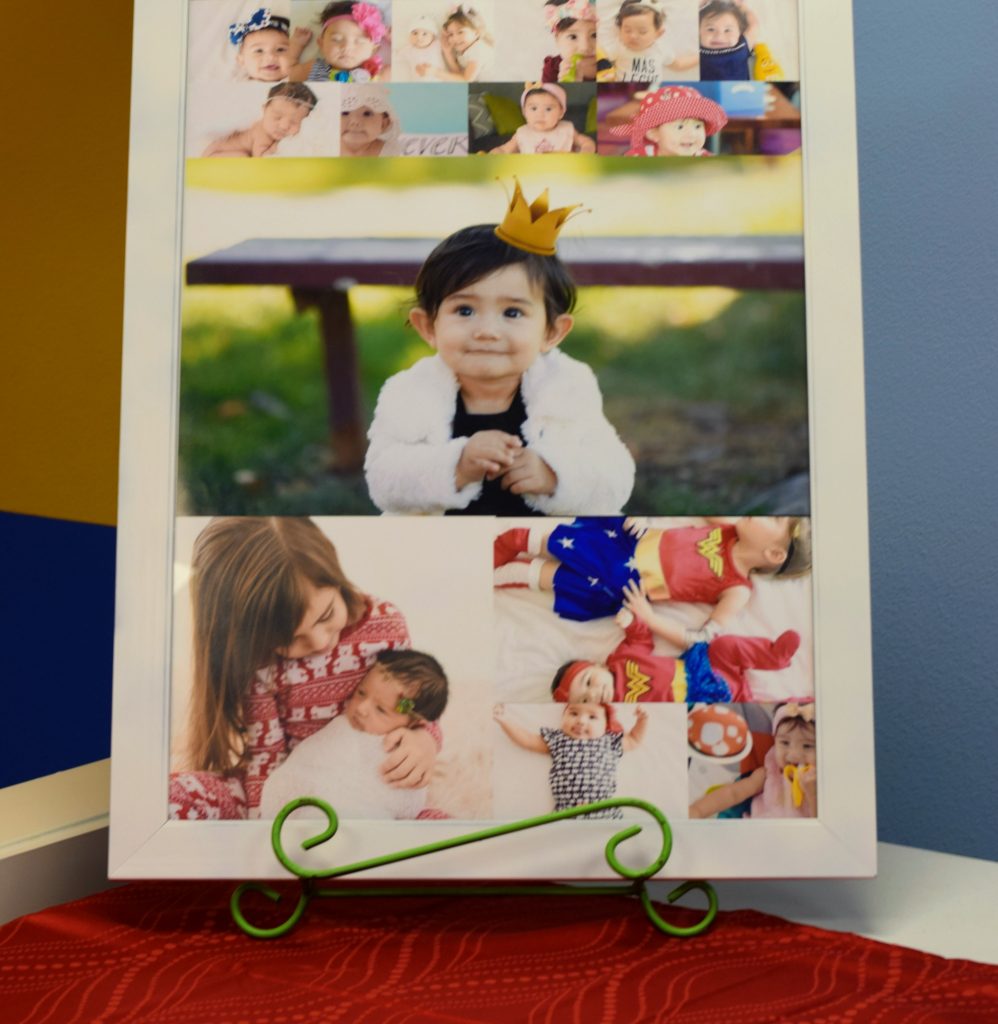 Decorate High Chair
Since this is the most photographed chair in the house, it's important to add a cute decoration to it.  We purchased this ribbon banner at Target for just under $5. It went with our party decor plus it was simple to put up and take down.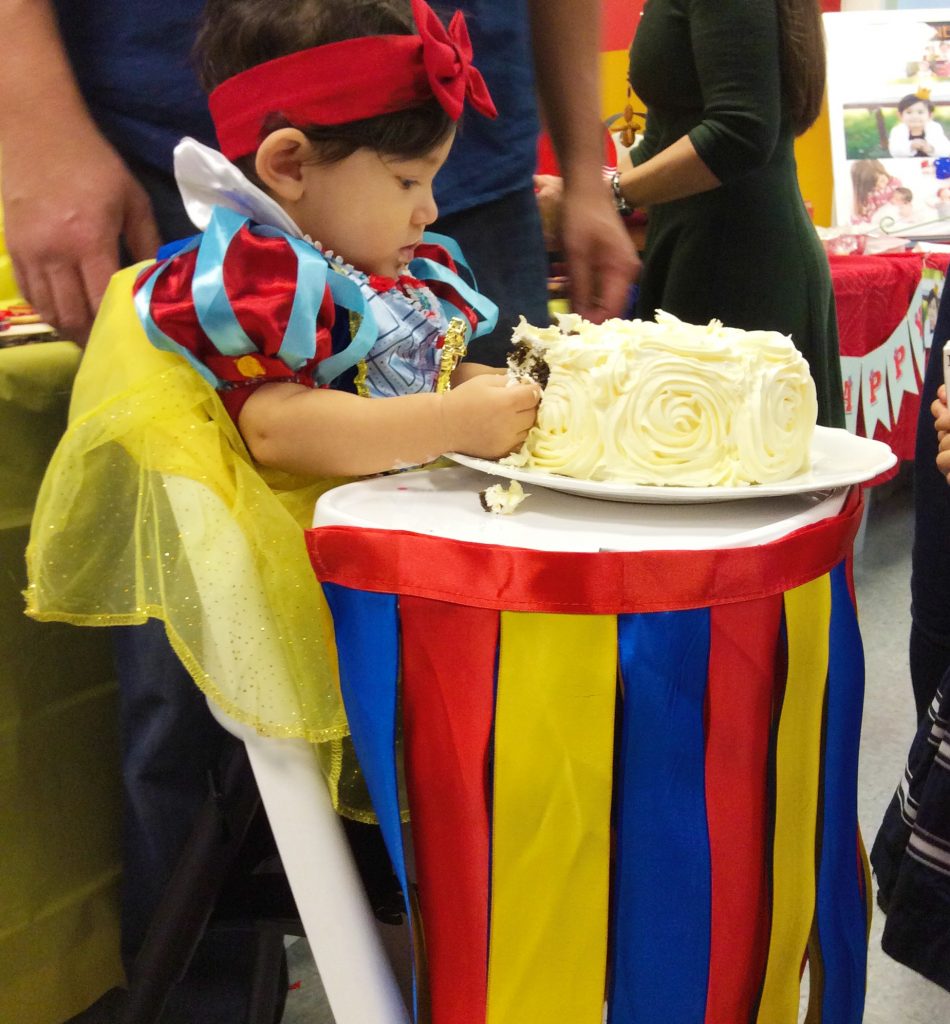 Food
Luckily, Imagine Me Grow allowed us to bring in our own food which was key for us as our oldest, Mia, is severely allergic to eggs and tree nuts. This was a major win as it was one less thing to worry about.
Photographer
Imagine Me Grow's staff not only helped us set-up and take down the food stations and decorations but also took digital photos of the entire celebration for us. Definitely an added bonus!  
Happy celebrating!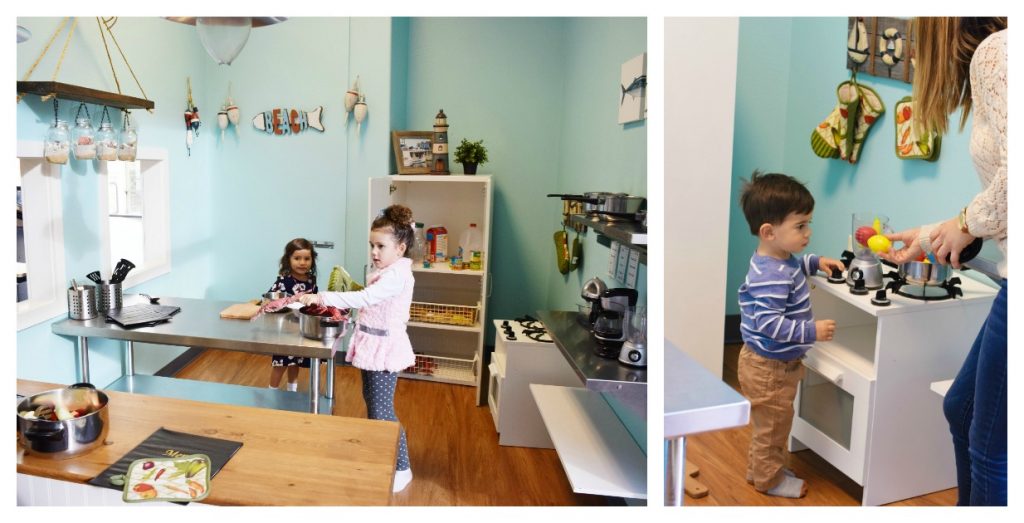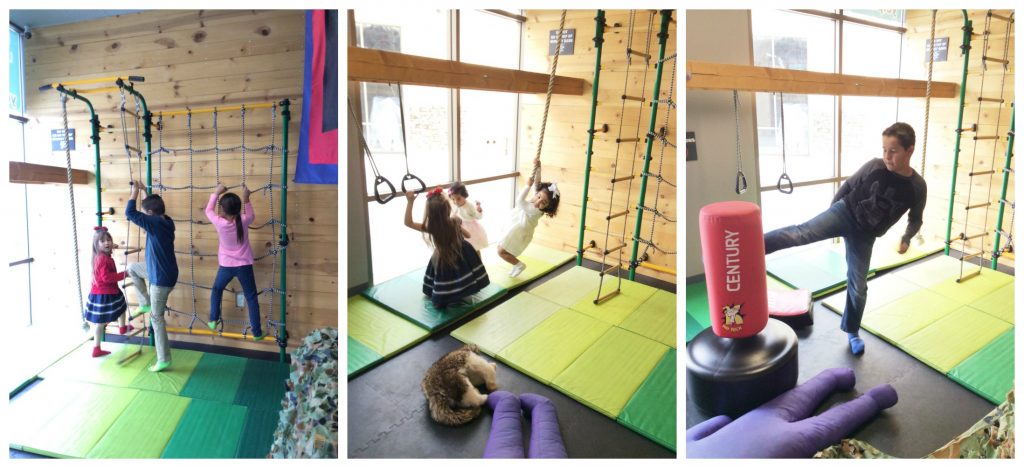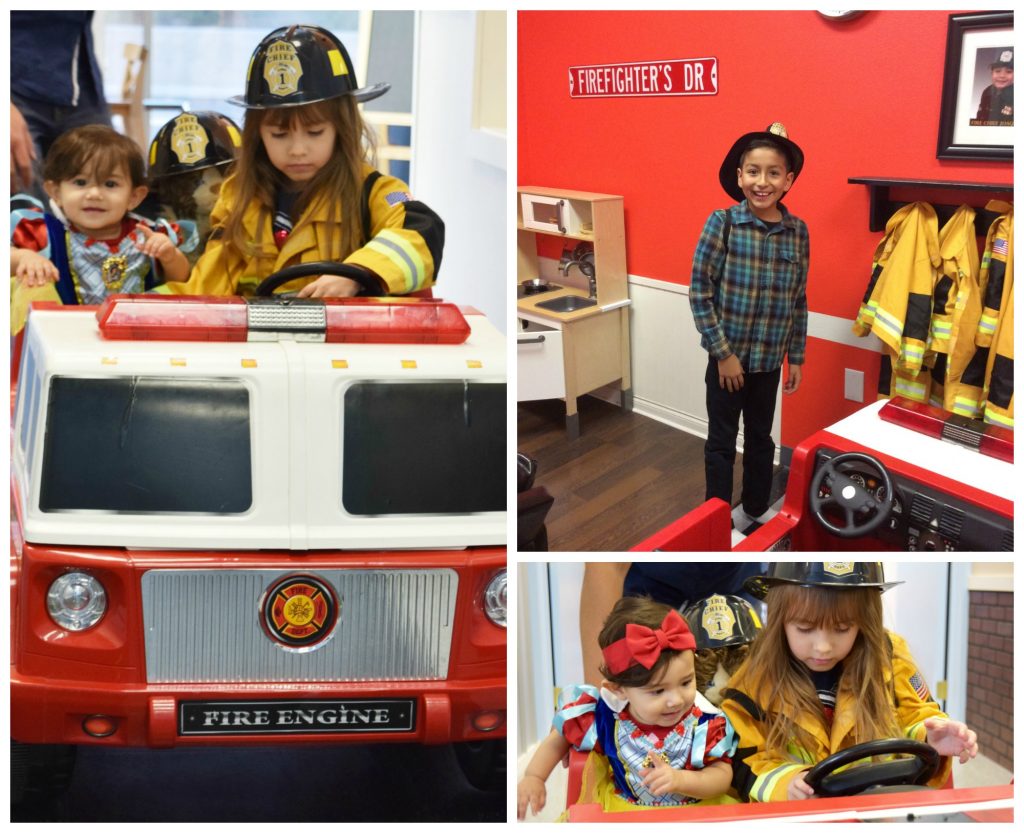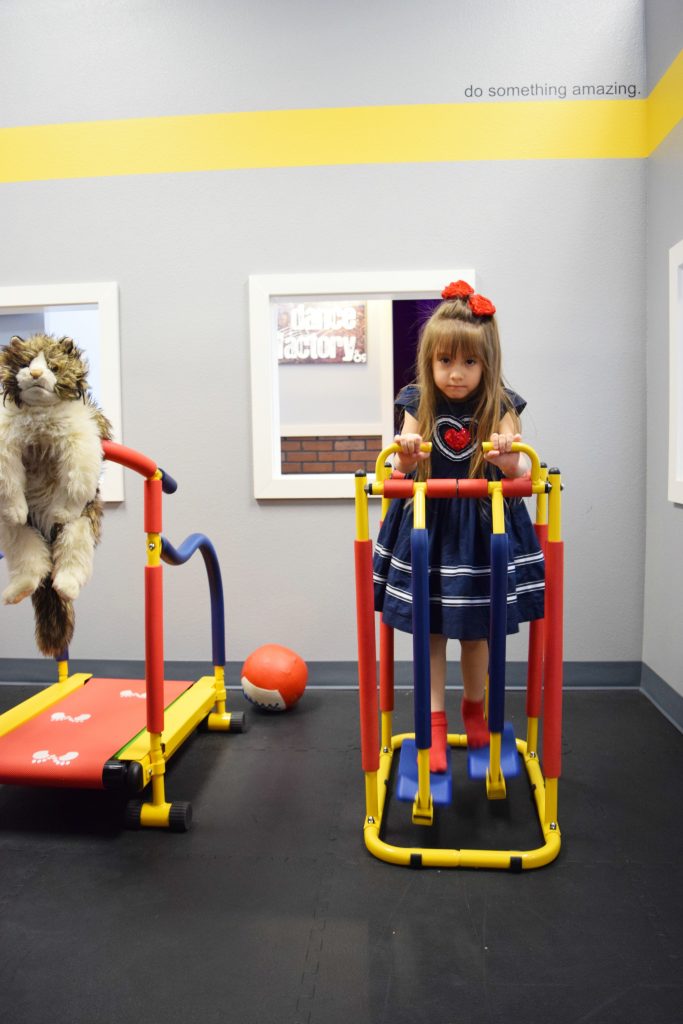 Abrazos (Hugs) — Gladys