Cooler weather calls for comfort food. But when I think of comfort food I think of carbs, carbs, and extra carbs. It's all the yummy food that's certainly not on the healthy side and definitely not fresh. An overload of processed foods to be exact.
Recently, however, I accidentally created a healthier version of a comfort food recipe. It all started with the change in weather and the so-called Kinder bug. Mia's kindergarten school bug for lack of a better word.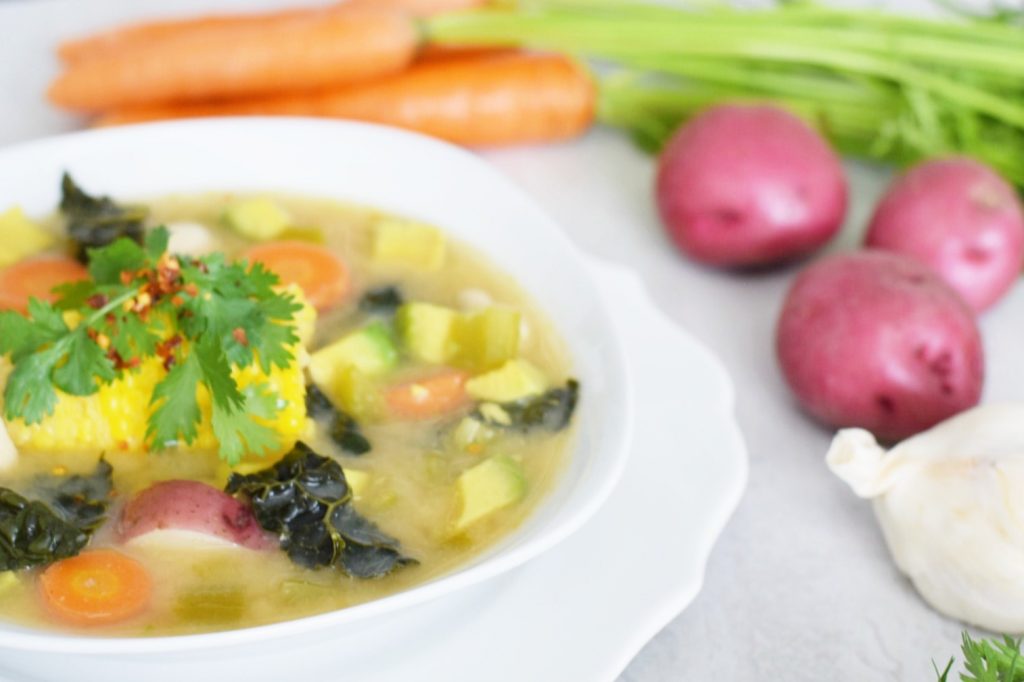 It seems that the Kinder bug made its way back into our home for the third time in just 3 months. And let me just say, I've made multiple batches of chicken soups and stews because of it. So it's safe to say I've perfected a recipe that is not only delicious but also on the healthier side (less sodium,  antibiotic-free chicken, and local grown fresh ingredients).
Ingredients
1 1/2 lbs Foster Farms Simply Raised Fresh Chicken Breast, diced
1/2 cup organic carrots, sliced
1 cup organic lacinato kale, chopped
1 cup organic red potatoes, diced
2 corn on the cob, cut in half
1/2 cup celery, chopped
2 garlic cloves
1/4 cup flour
2 cups organic low sodium chicken stock
2 cups water
1/2 tsp cumin
1 tbsp sea salt
*Garnish and extras: cilantro, red pepper flakes, chopped avocado
Instructions
Add water, chicken stock, garlic, cumin, salt and flour into large pot.
Stir and bring to a boil. Add in chicken and boil for 20 minutes or until fully cooked.
Add potatoes, carrots, celery, corn on the cob and kale.
Boil for 10 minutes. Serve and top with avocado, cilantro and red pepper flakes.
https://themotheroverload.com/a-new-comfort-food-recipe-made-with-simple-local-ingredients/
Foster Farms Simply Raised chicken is not only locally grown (i.e. California and Pacific Northwest) but also 100% antibiotic-free. For us, this is key when serving meals to my family as we try our best to only consume poultry that contains no antibiotics whatsoever.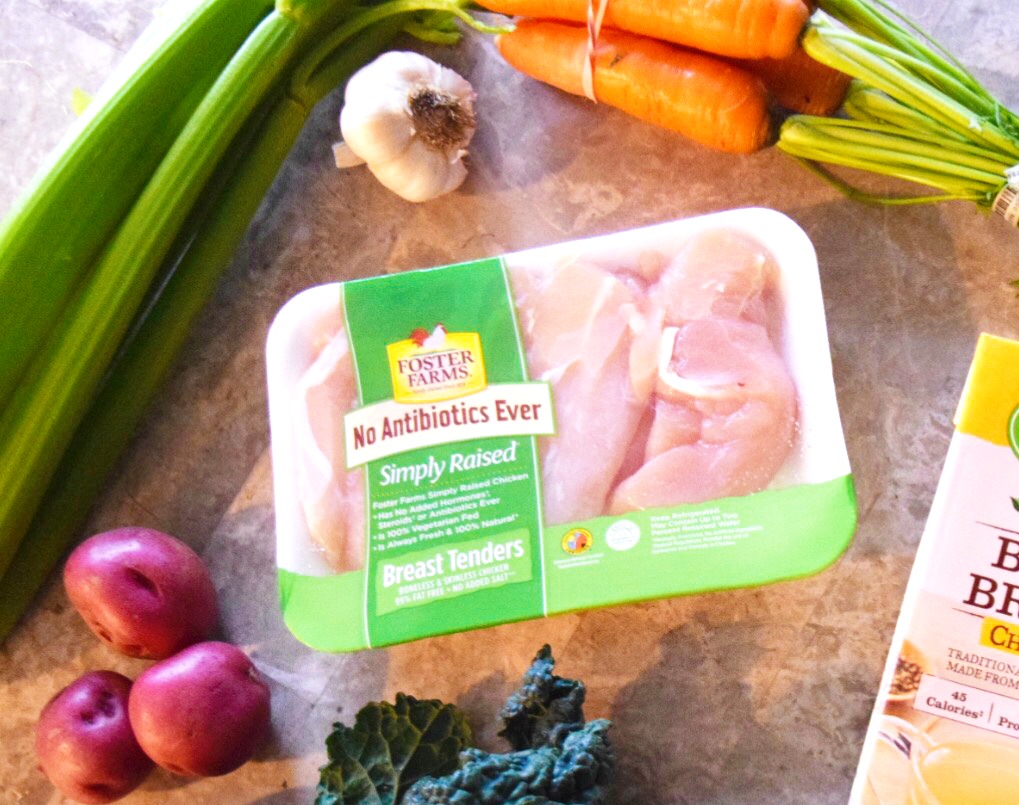 Be sure to visit the Foster Farms Simply Raised website to learn more about Simply Raised fresh chicken and to find additional delicious chicken recipes to try out! Including new comfort food recipes which have local natural ingredients (free of additives, preservatives, antibiotics and hormones), require minimal ingredients and are quick and easy to make.
Abrazos (Hugs) — Gladys