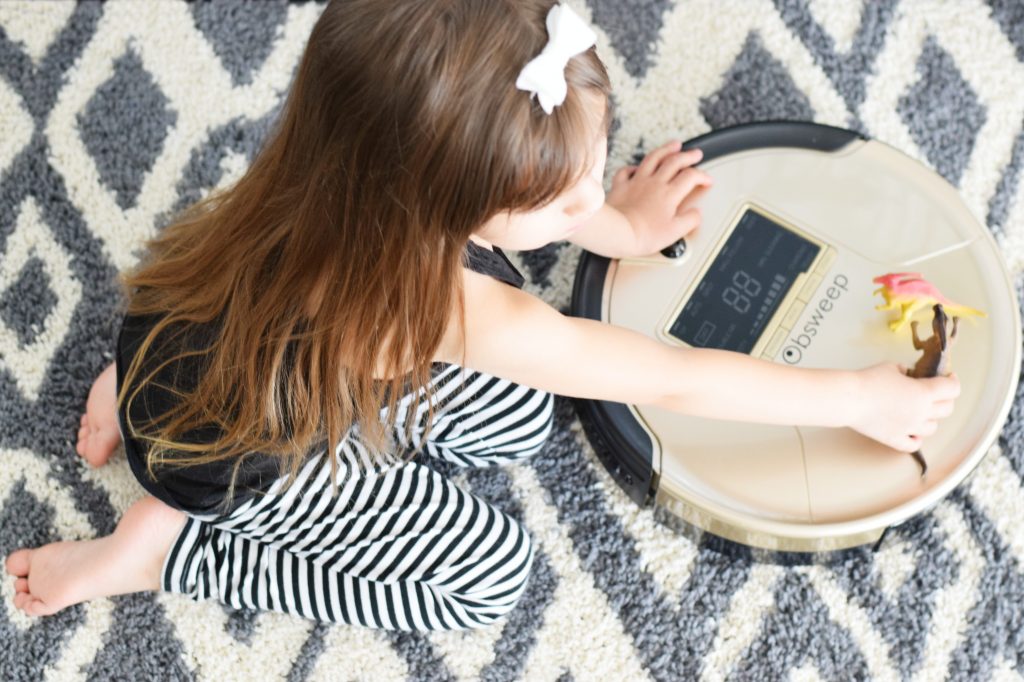 When we were looking to purchase our first home, I immediately knew I wanted it to have an open concept living area. I also kept visualizing a color contrast. Black flooring and white walls to be exact. 
We searched and searched until we found one; however, it was a complete fixer upper. I remember my husband trying to convince me to look past all the things that needed to be fixed. He mentioned the words, " we can add our personal touch to it". Yet, even though it had so much potential, I simply couldn't look past all the "ugly." It could have been due to the fact that I was 8 months pregnant with our first and my pregnancy hormones were on point. But in retrospect, the house really did need a ton of work. 
Once our home was move-in ready, I couldn't be happier. I realized we made the right choice in focusing on the layout of the house rather than the list of items we'd need to fix, clean or simply replace entirely. 
And although our dark floors are my favorite thing in our home, they're also my least favorite to clean. Clearly, I wasn't thinking about the fact that dark floors are hard to keep clean more so with kids.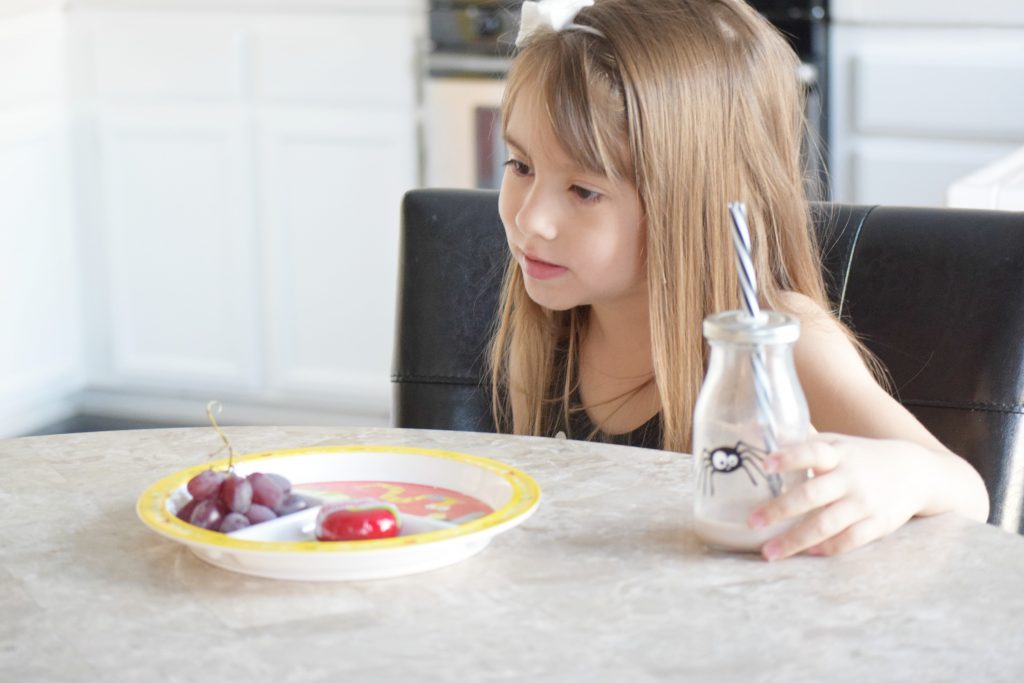 The food crumbs are obviously inevitable but what bugs me the most is the dust and hair. I can literally see dust the very next day we vacuum. And don't get me started with the never-ending strands of hair. We don't even have pets but I can assure you we probably shed more than cats and dogs do. It must be due to the girls and myself having tons of hair. It's nearly impossible to keep these floors hair-free.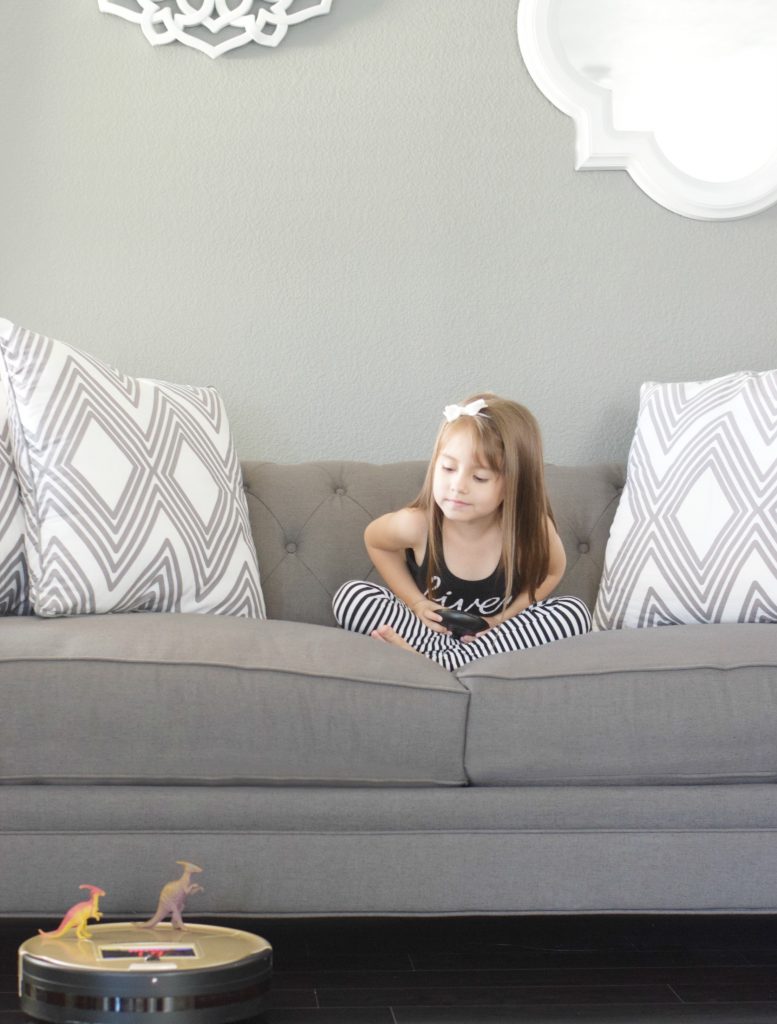 Which is why I just had to share with you all our newest family member, bObsweep PetHair (a.k.a Bob). Bob is always there to pick up the food crumbs, the hair, and even mops and disinfects (via UV- light) our floors. Bob even comes with a remote control which Mia is obsessed with.
Once Mia gets home from school, she goes straight to pick up the remote to start cleaning our floors. Seriously, what 5-year-old wants to help clean floors? Ours does now. And she even plays with Bob as if it were her pet. Just the other day I heard her say, "Bob, fetch! Good job! Here's some dinos so that you can play with them and give them a ride." This kid cracks me up. Lexi, on the other hand, pauses everything she's doing (even tantrums) and just gets excited to see Bob go.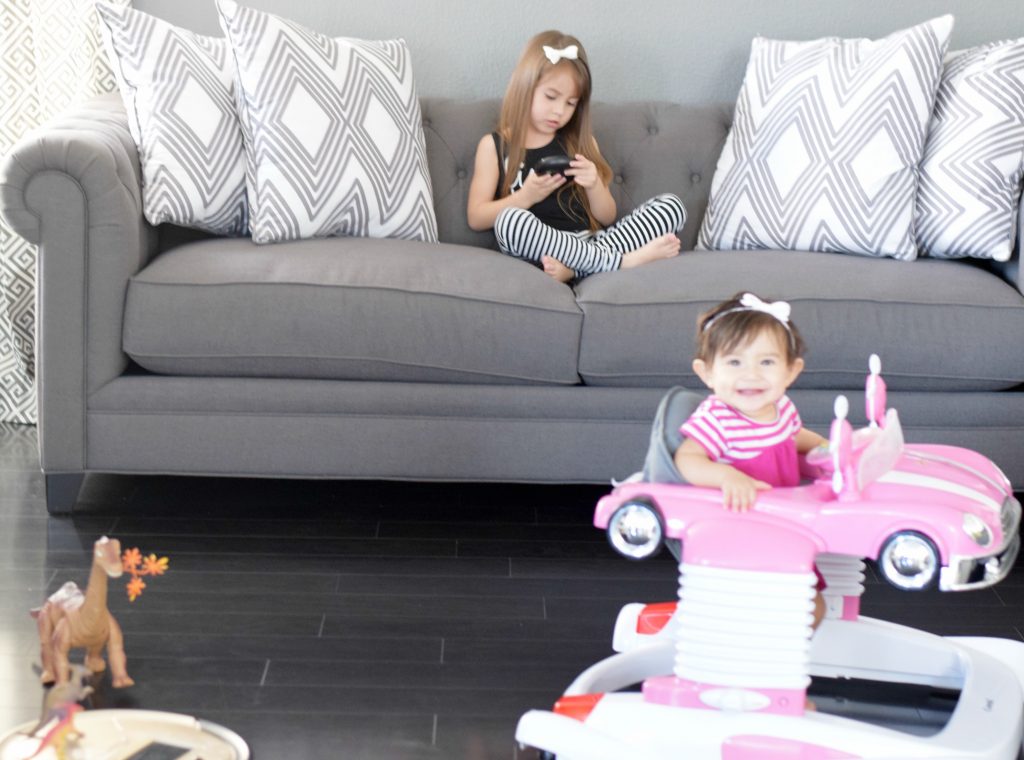 Bob not only makes cleaning fun for the kids, but he can also get things done alone. Get this, you can even program him too! We have him programmed to start cleaning post breakfast around the kitchen and into the family room. And right around 10p, once everyone's asleep, I go downstairs to tidy up the kitchen while my sidekick, Bob, jumps off his dock and cleans around our kitchen, family room, entrance and main living room. He navigates really well on and off our rugs and even our fireplace brick flooring.
But my absolute favorite thing Bob cleans is under our beds!! Since we have dark floors in our entire house (with the exception of our bathrooms) it's super neat that Bob vacuums and even mops (by attaching a microfiber cloth) underneath them. I no longer have to crawl on the floor with multiple items just to get the bottom of our beds clean. Talk about best invention ever!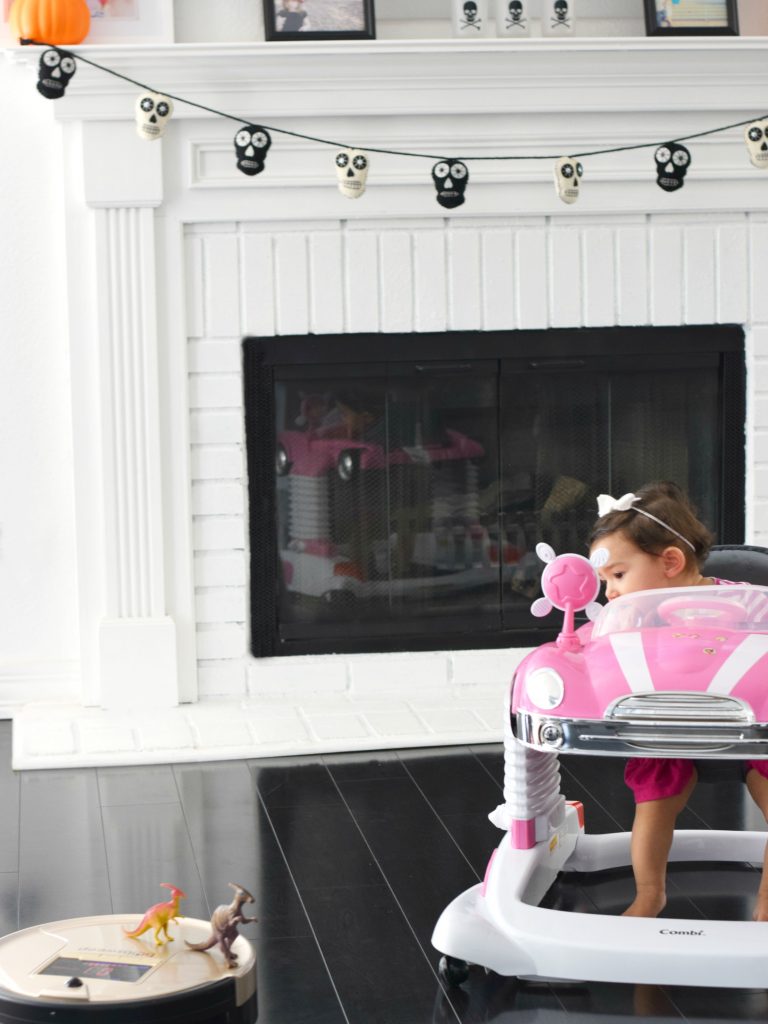 Bob definitely has tons of pros; however, I bet you're thinking what the cons are, right? Well, for us, it's the staircase. We need to use our handheld vacuum and mop for that still but it's a cinch to clean anyways.
And what about the best part about having Bob around? For us, it's the fact that we have one less chore to do which means more time to spend with our girls. And you can't put a price on that, right?
To find out more about the bObsweep options click here.
Abrazos (Hugs) — Gladys
Disclosure: Bob from bObsweep was gifted for review purposes but all opinions are my own.