I'm always trying to modify recipes to accommodate our little nuggets food allergies. Specifically when it comes down to baked goods. And believe you me, there have been plenty of fails along the way but in retrospect, some good certainly came out of it. This chia blueberry banana mini muffin recipe is one of them. It's so moist and scrumptious you would never know it's packed with some pretty healthy ingredients, 100% vegan and most importantly egg-free for our little nugget. Click here to read about our food allergy journey.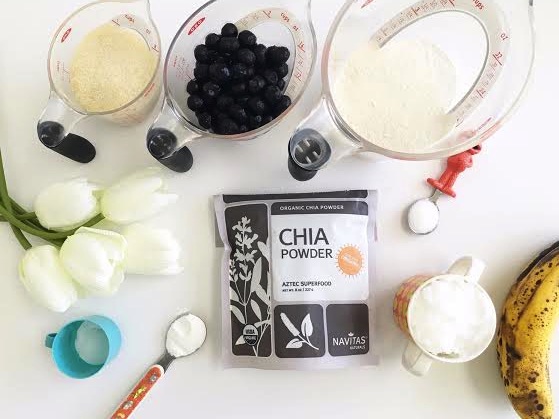 Cooking With Kids: Chia Blueberry Banana Mini Muffins
Ingredients
1 1/2 cup organic flour
1 1/2 organic coconut oil
1/4 cup brown sugar
1/4 cup organic sugar
1 tsp salt
1 tsp baking powder
1 tsp baking soda
1 tbsp organic chia powder
1 1/2 cup organic blueberries
1 1/2 ripe bananas
5 tbsp vanilla almond milk
**You'll also need a mini muffin pan
Instructions
Preheat oven to 350 degrees.
Grease muffin pan with coconut oil or cooking spray.
Mix chia powder and 1 tbsp warm almond milk and let it sit for a couple minutes until the chia powder absorbs the milk. Using your electric mixer, combine all dry ingredients (flour, sugar, salt, baking powder and baking soda) and mix. Then slowly add in warm coconut oil (it will mix better if it's in liquid form). Add in chia powder and warm milk mix. Followed by the ripe bananas. Lastly, add in the 4 tbsp of milk one at a time and mix at low speed for about a minute. Poor mix into mini muffin pan. Let the kiddos add the blueberries and then top off each muffin with more mix.
Bake for 18-20 minutes or until muffins are cooked all the way. Remove from oven and enjoy!
https://themotheroverload.com/chia-blueberry-banana-mini-muffins/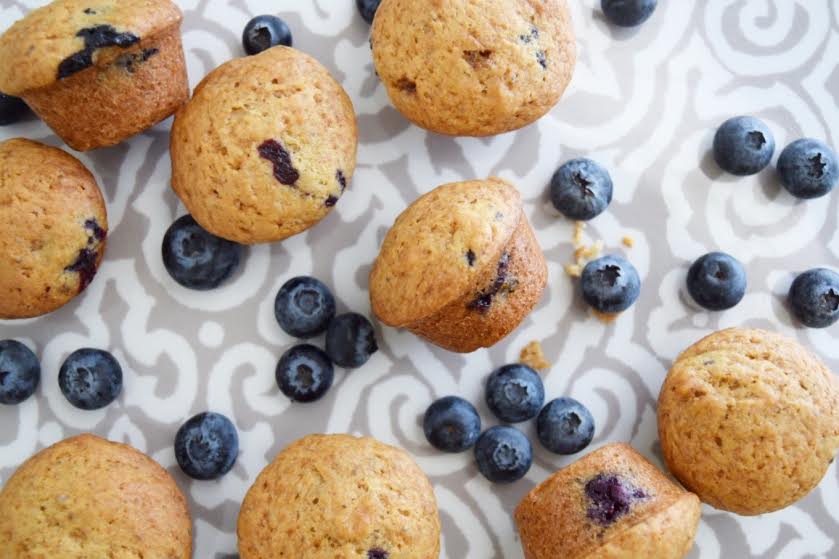 Besides, what kid doesn't love blueberries and bananas? So good they won't be able to tell it has chia in it.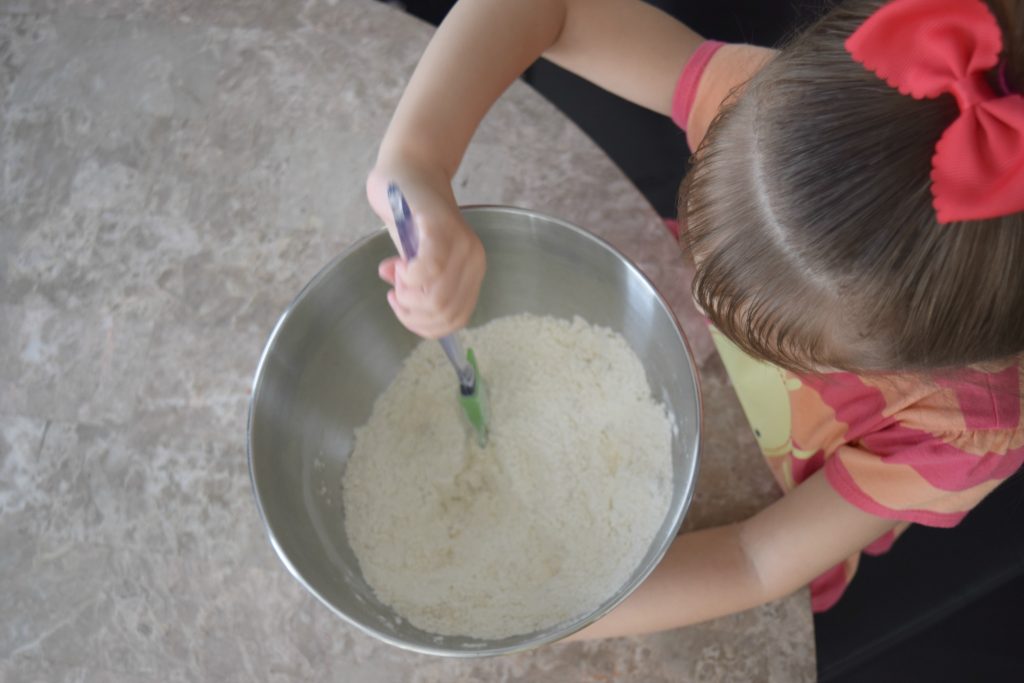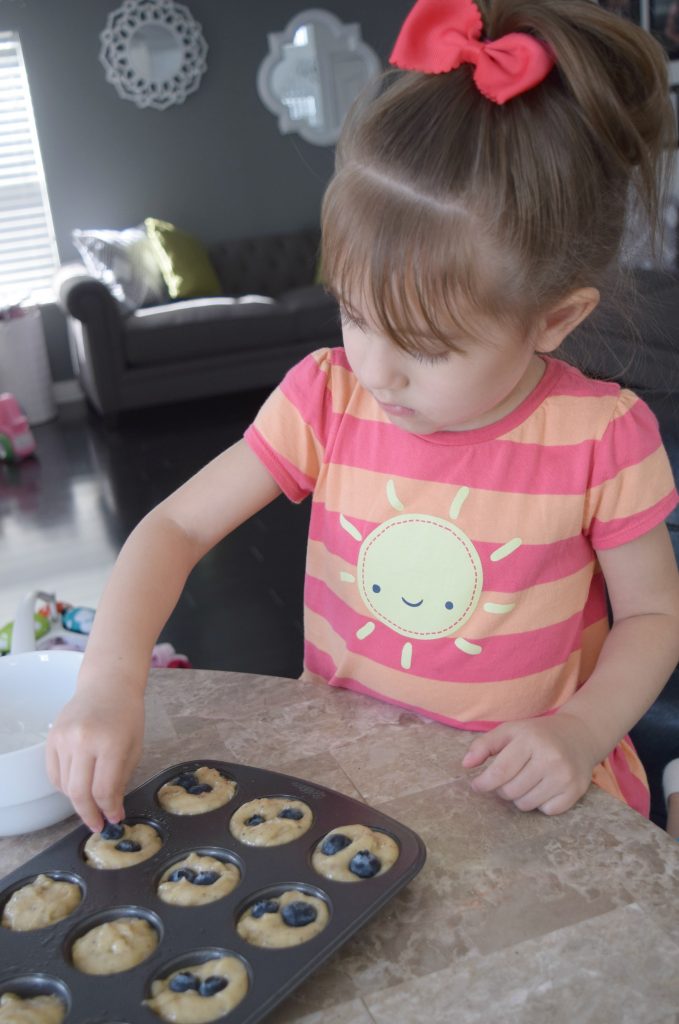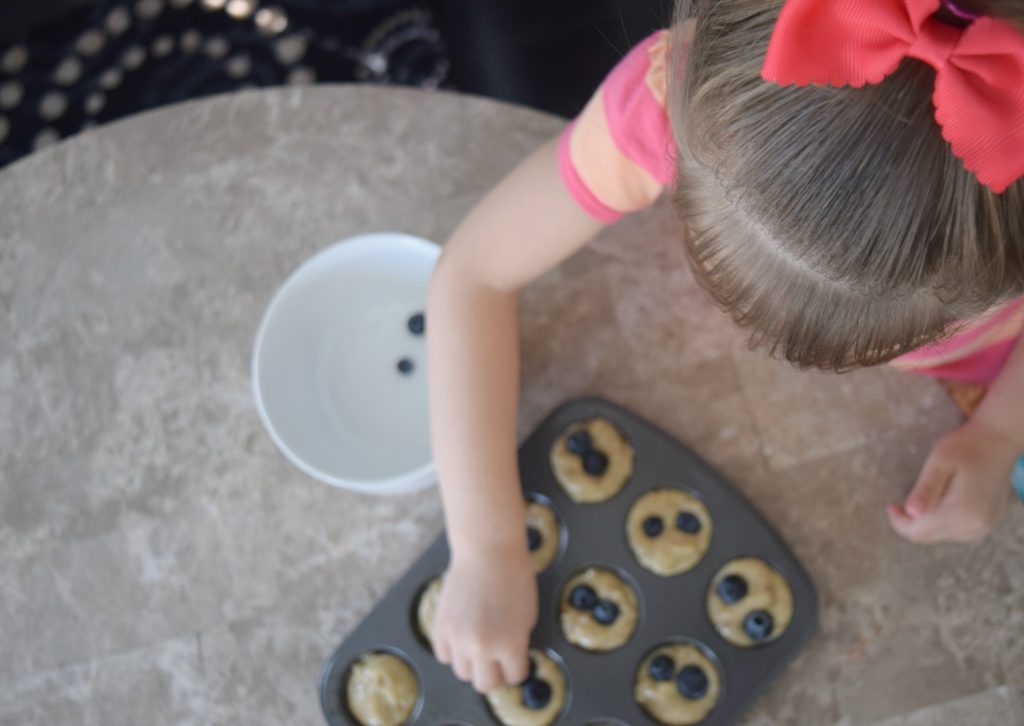 Speaking of chia, did you know chia powder is a superfood packed with protein, antioxidants, vitamins, minerals, fiber, and omega-3 fatty acids? Chia powder's omega fatty acids are eight times more abundant than salmon gram-for-gram! High five to being sneaky and adding in this superfood into muffins.
Abrazos (Hugs) — Gladys