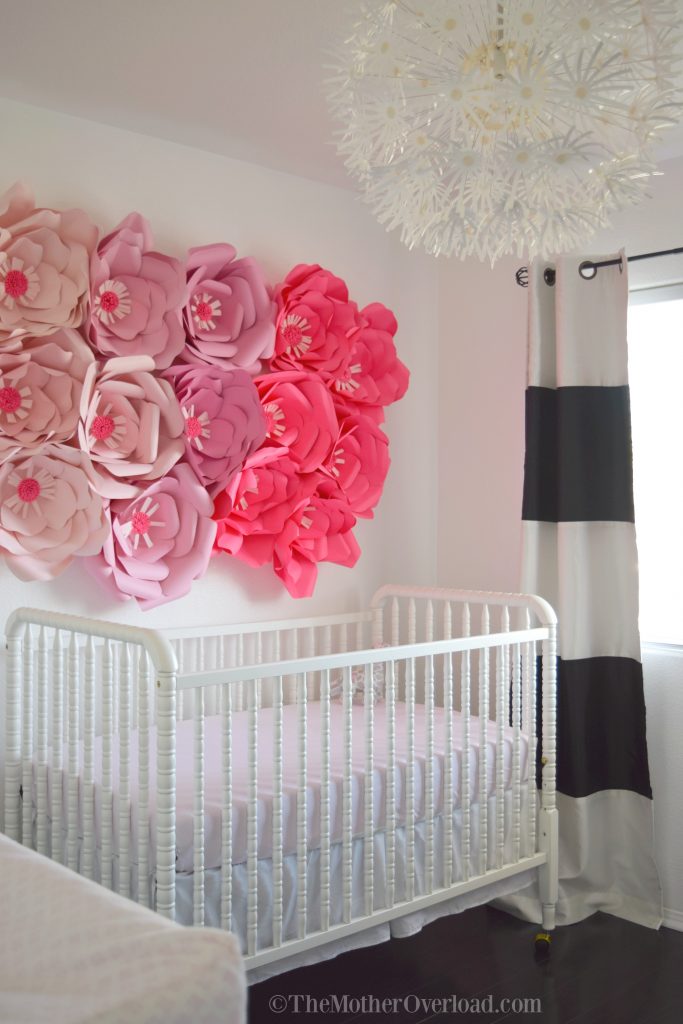 As promised, I finally made time to snap a few photos and share where we were able to score some great finds for our baby nursery. Let it be known; however, that it's still a work in progress (i.e. still need to find a perfect rug and side table, any suggestions?). It also happens to be the cleanest room in our house. No joke! It's been hard to keep up with the newborn cluster feedings and our super active preschooler let alone make time to keep the entire house in tip top shape. Somethings gotta give though, right? I'm sure things will get back to normal soon enough (wishful thinking?) but in the mean time, you can find me enjoying our new clean space, nursing and burping our newborn, rocking her to sleep in the wee hours or perhaps changing some poopy diapers.
Abrazos — Gladys
P.S. Click on the links below to find out where we scored each item.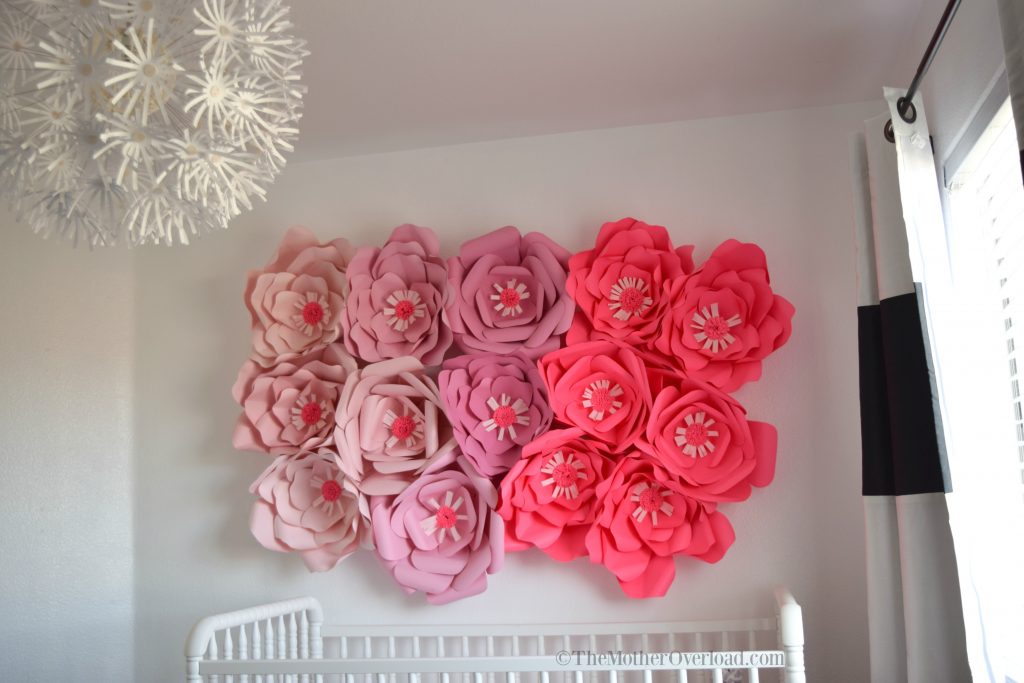 wall flower decor | eves creations |$60 | follow them on Instagram here
maskros pendant lamp | Ikea |$59.99
crib | target | old hand me down from big sis 😉
black out curtains | Overstock |$72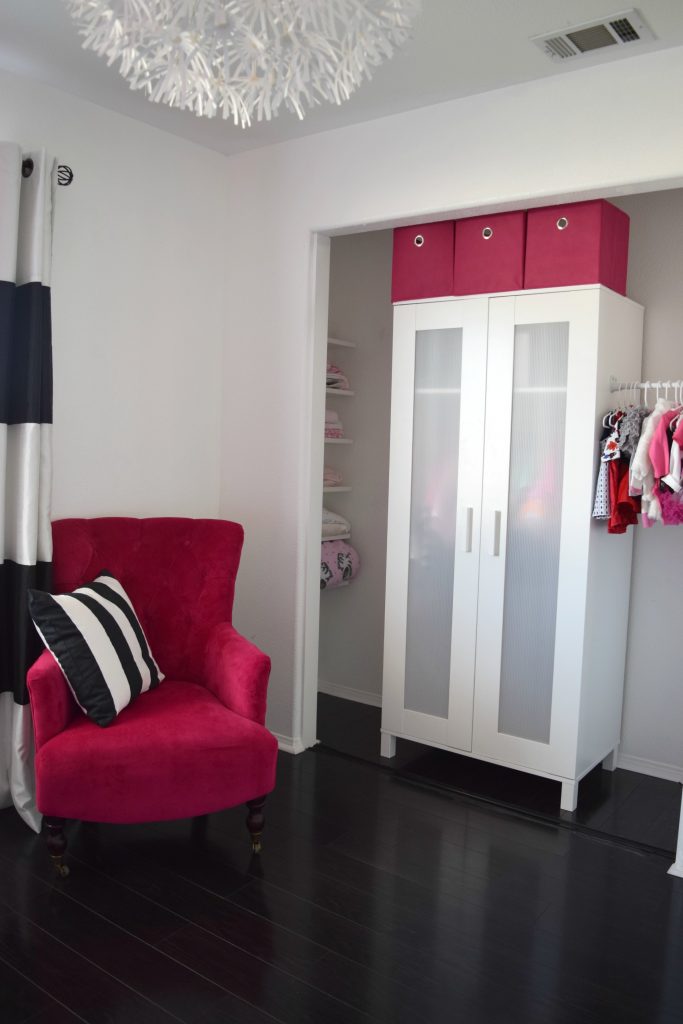 fuchsia Chair | world market | SALE $229.99
black + white pillow | Ikea | $5
wardrobe| Ikea | $99.99
closet shelves | Ikea | $87 | perfect to store baby blankets but you'll notice most of ours are currently in the washing machine.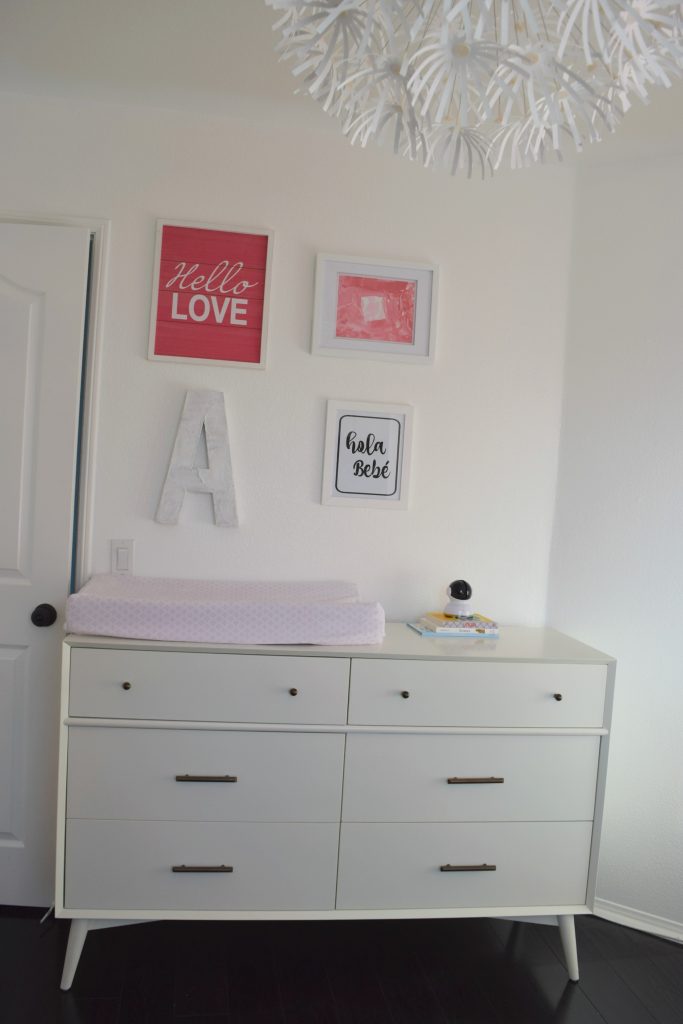 dresser | Living Spaces | $395
hello Love Frame | Hobby Lobby | $10 w/ coupon
Clearance white frames | TJ Maxx | $2-$9 | Mia, our preschooler, did the painting shown above for her little sisters room and we framed it. By far my favorite thing in our nursery.)