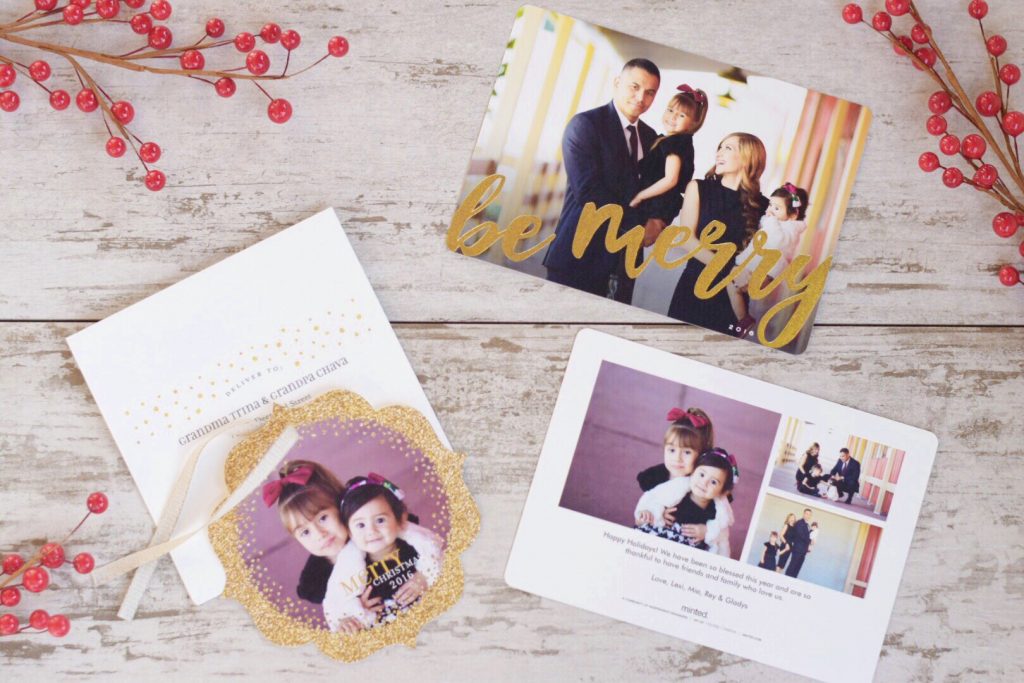 3 Tips To Create Gorgeous Family Holiday Cards
It's that time again for my absolute favorite part of the holidays, creating and mailing out our annual family holiday cards. I have to admit it's the one item on my to-do list that I absolutely love getting checked off first. I'm that mom that tries to get photos taken early November so that our holiday cards are printed and ready to be shipped pre-Thanksgiving. I know, it must sound like I'm on top of everything but in reality, I'm not. I'm just slightly obsessed with getting these cards out in time.
And year after year, I try to improve the quality and look of our cards as well. I focus on making sure our wardrobe meshes well with the photo shoot location, that we work with an amazing photographer, and that we use an awesome card design.  
Wardrobe & Location
It's so important to know or have in mind what backdrop colors you'll be working with. It definitely sets the tone in choosing the best colors for your family wardrobe. Just be sure to choose wardrobe colors that pop against the backdrop so that your family doesn't get camouflaged in the photos, sorta speak. This year we went with black, burgundy and white. If you read my previous post, you know burgundy is my go-to color for Fall.
Hire A Top Notch Local Photographer
Lucky for us, we were able to work with Courtney from Courtney McManaway Photography. My heart seriously melts every time I look at these candid moments she snapped for us. I was beyond impressed with how Courtney was able to take so many amazing photos with two little ones all within 30 minutes! And I love using a local photographer that knows the best local photo locations. It keeps our drive short and prevents the little ladies from falling asleep in the car. Let's just say, they would not be camera ready if this happened. 
So if you're in Southern California, looking for a top-notch photographer with affordable rates that does wonders with family mini sessions, Courtney is your gal.
Exceptional Card Design
If you want the absolute highest quality family holiday cards, Minted.com is the only way to go! After being disappointed year after year with just 'ok' quality of other online card companies, I can tell you that Minted really sets the bar high. Their incredible paper quality and gorgeous designs are on a whole other level. They will be our go-to from now on for any occasion! 
3 Reasons why Minted.com is not your ordinary card printing company:
1) FREE Address Assistant makes addressing holiday cards so easy. Simply add addresses and choose an envelope design for FREE. Once you receive your order, your envelopes will be addressed and all you have to do is add postage and mail them out. Now how easy is that? And by the way, the envelope address designs are stunning!
2) The Find it fast option allows you to upload your photo and watch it appear in hundreds of different holiday card designs all at once. This tool by far saved metons of time! And it let me see exactly which design looked best for our photos. Absolutely fell in love with the foil-pressed glittery font and it happens to be on our 2016 holiday cards.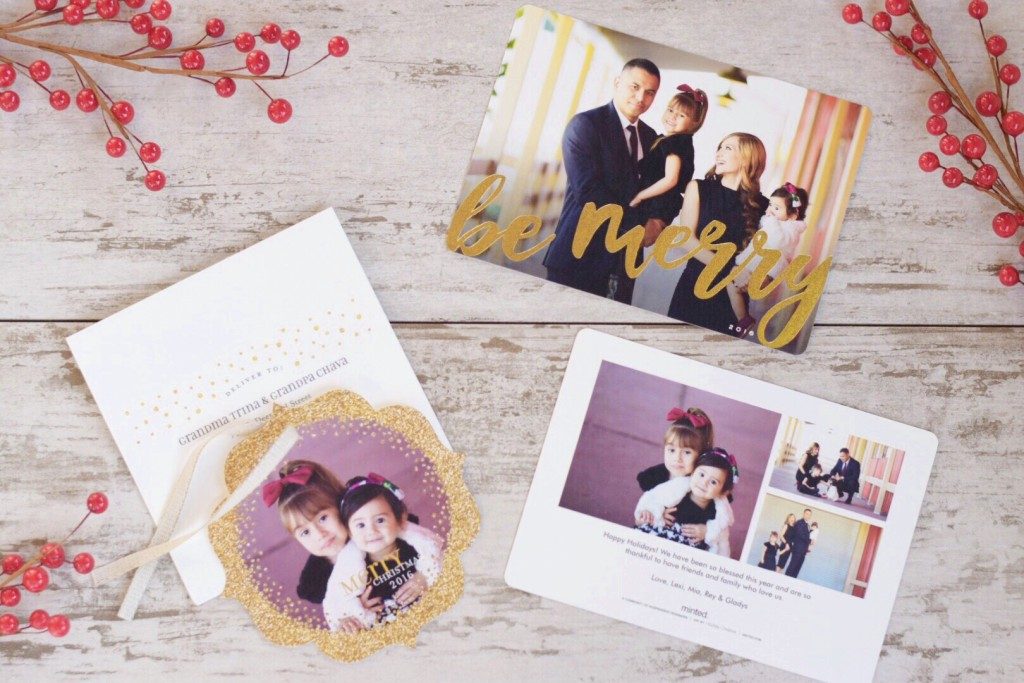 3) Minted also allows you to purchase holiday cards now with discounted codes and personalize them at a later time. This is genius and perfect for usmoms that can't get to it all at one time.
The entire process from choosing a perfect design to placing our order was a snap. But hands down the best part was the fact that our cards arrived packaged so neatly (the attention to detail on this was beyond my expectations) and within a few days. And by the way, I just had to order these super cute glittery ornaments for our family. I mean, I can't even!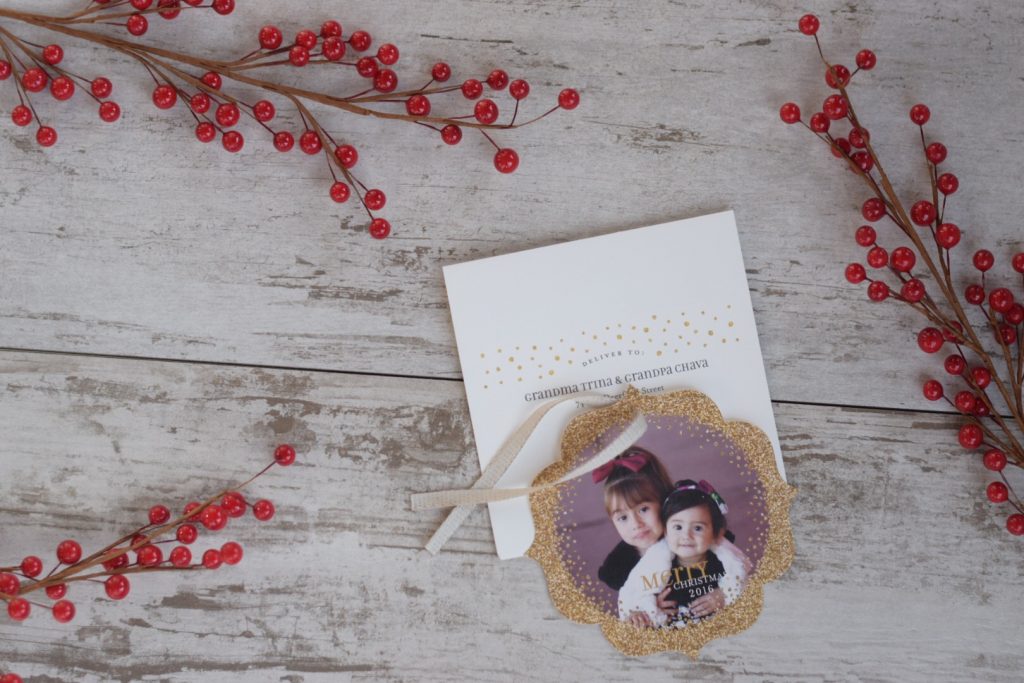 Be sure to stop by Minted.com this Friday for their BLACK FRIDAY EVENT to receive 20% off Minted Holiday Photo Cards
, art, and gift orders of $150+ as well as 15% off the entire site no minimum. 
 today! In the meantime, we're giving away not one, not two but three $100 Minted gift cards to 3 awesome followers! Enter here.
Abrazos (Hugs) — Gladys
Sponsored by Minted.com but my love for Minted is completely my own!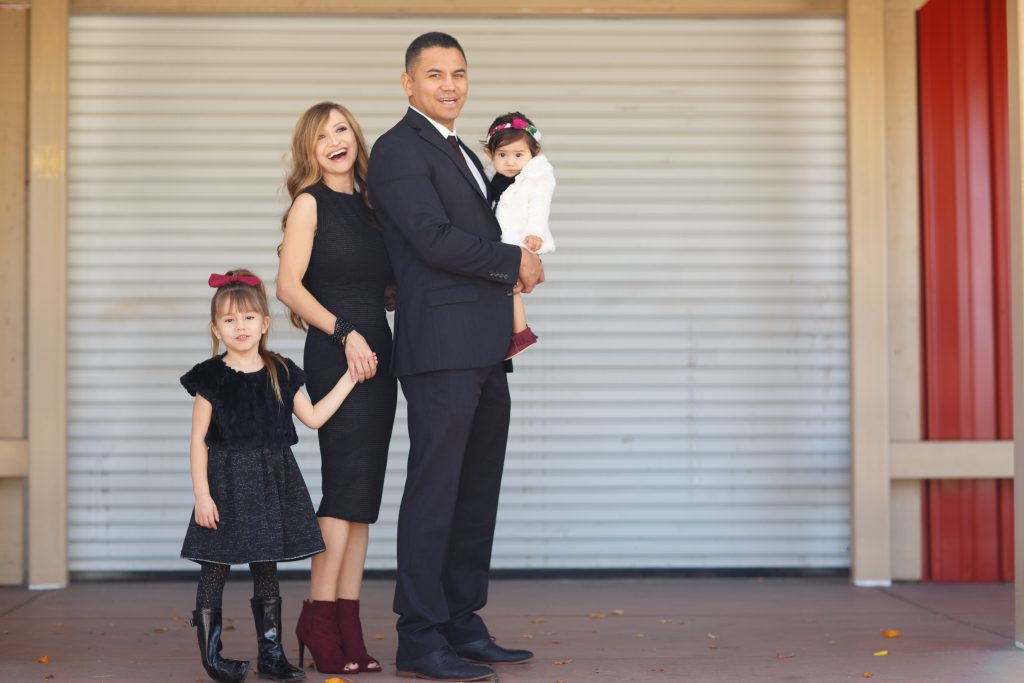 Courtney McManaway Photography