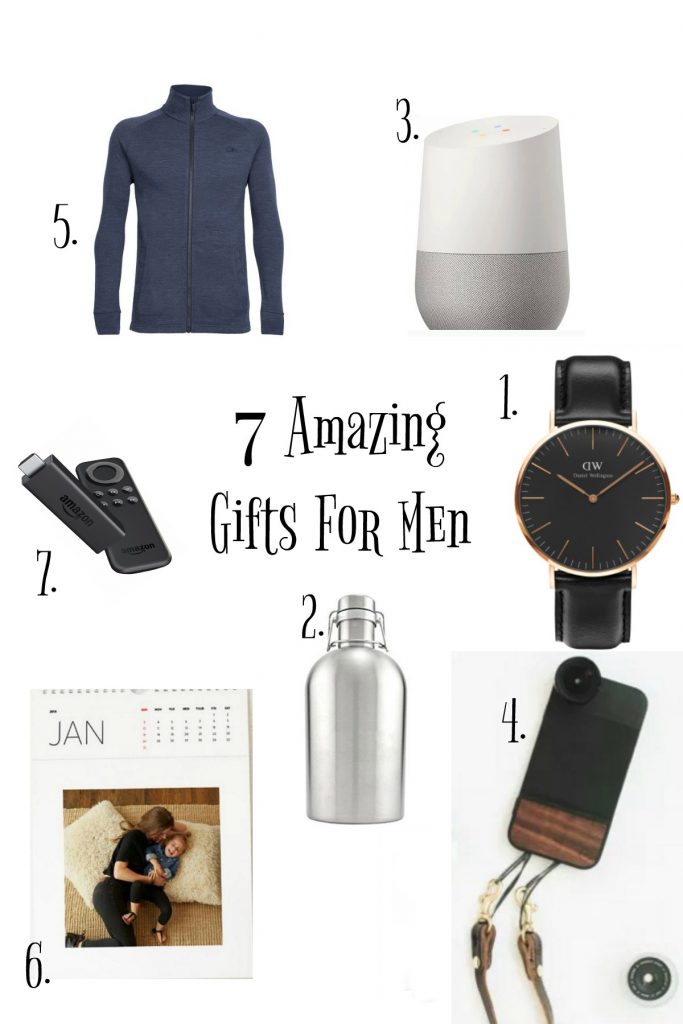 It's Black Friday eve and if you're still looking for the perfect Christmas gift to buy your guy, look no further. We're sharing 7 amazing gifts for men. These must-have items are picks from 5 lifestyle/mom bloggers. Yes, 5! How neat is that? So you'll get to see a variety of items which are perfect for just about all the men in your life (husbands, brothers, dads, grandfathers, etc.) So sit back, serve yourself some Thanksgiving seconds, and pick out your favorites.  
1. Daniel Wellington Classic Black 40mm Watch $229
For the business suit and tie kinda guy in your life, this Daniel Wellington Classic Black watch surely sets the bar high in terms of quality and design. My husband loves black on black so this watch is just perfect for work.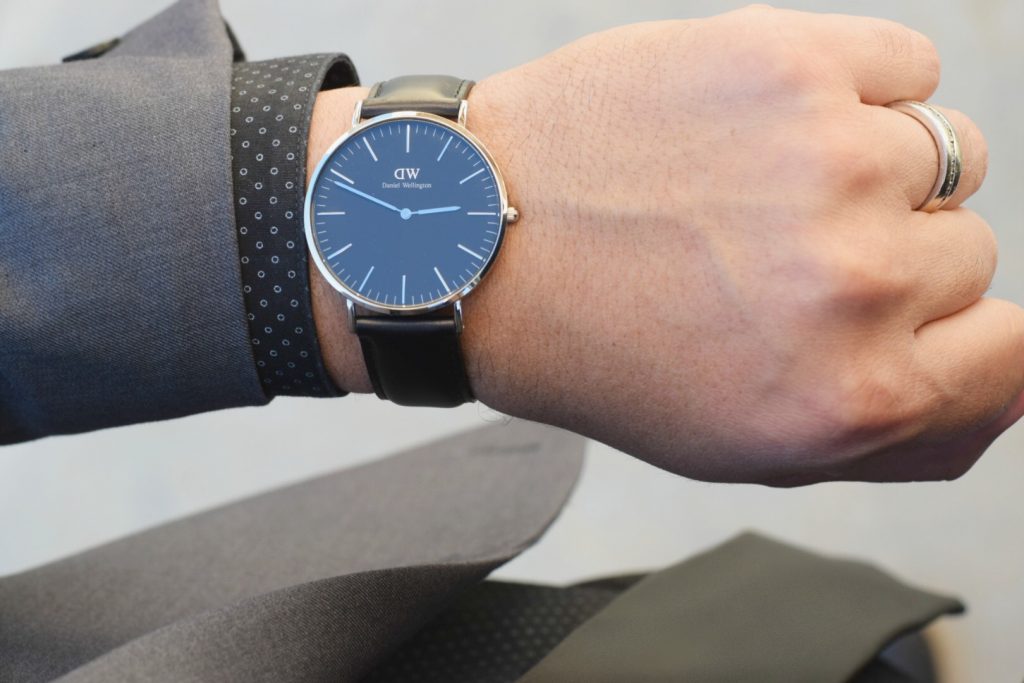 2. Stainless Steel Beer Growler – 64 oz $24.99
Calling all mamas with beer lovin' husbands. Nikki from NikkiAndal.com purchased this Stainless Steel Beer Growler – 64 oz from Kegworks for her husband. It's made of food grade 18/8 stainless steel and passivated to ensure tap fresh flavor and retails under $25!
3-4. Google Home $99 & Moment iPhone 7 Lenses $89.99
For the Techy men in your life, Danielle from Momwifefoodie.com suggests Google Home (a.k.a personal assistant) and the Moment iPhone 7 / 7 Plus DSLR-Shutter Button Lenses. Per her husband Michael, "Simplifying my life one piece of info at a time…because with 2 little dudes running around you easily lose track of your day + obligations." And "Being a true #instagramhusband means having the proper equipment on hand at all times. When the big boy camera doesn't fit the wardrobe of date night, these small but powerful moment lenses get the job done."
5.  Men's Otago Long Sleeve Zip $199
If you're looking for the perfect gift to give your outdoorsy guy, we've got you covered! Joanna from Lazymomsblog.com shares with us this 100% merino versatile sweater she's getting for her husband.
"My hubby loves outdoors , running and winter sports, and he loves merino for it's quality. And so this Xmas I'm getting him a merino sweater from his all-time favourite brand, the Ice Breaker." — Joanna  
6. Parabo Press Calendar $30
And for all the dad's out there that love personalized items, this one melts my heart! Sarah from Amultifacitedmama.com shares a personalized calendar she's getting her husband.
"Every year we get my husband a calendar of my favorite pictures of the kids from Instagram. It works out great because he doesn't have an instagram so more often than not they're new to him.  We like this calendar from Parabo Press because you can detach the print and keep.
7. Amazon Fire TV Stick $39.99
This little device allows you to get an all-in-one access to a world of instant entertainment. From Netflix, Prime Instant Video, Hulu Plus, YouTube.com, music, movies, and even sports events.
Happy Holiday Shopping!
Abrazos (hugs) — Gladys