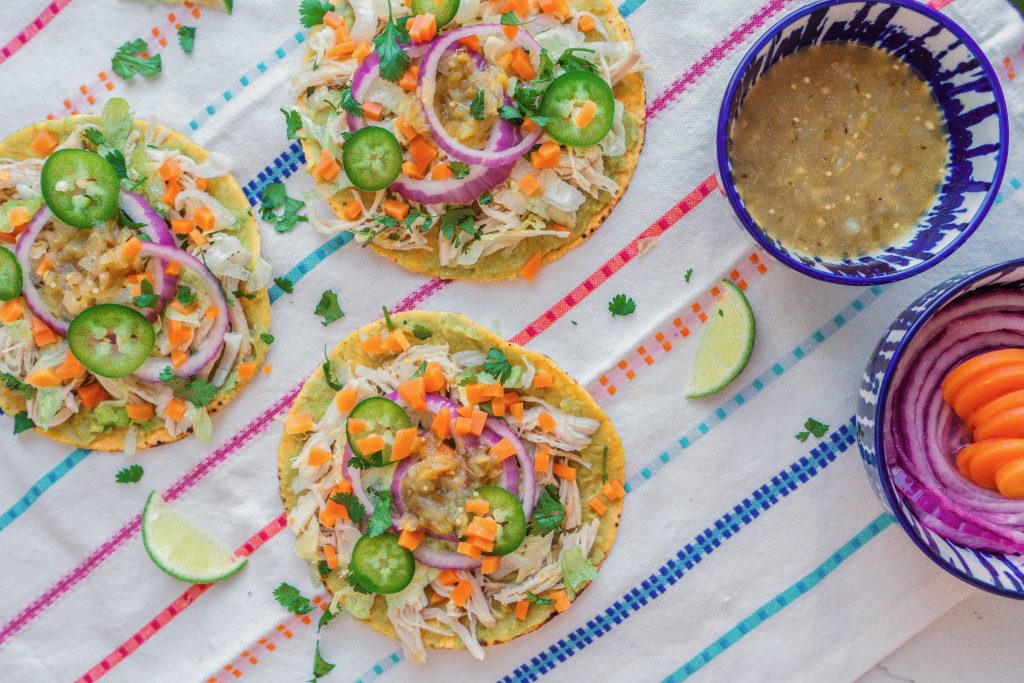 This post is sponsored by Crockpot™. All opinions are our own and as always, we only work with brands we love.
During my childhood, I remember my dad injuring his back at work and having to stay home months until he recovered. I saw him adjusting to take on a stay-at-home dad role while my mother continued to work outside the home. And of all the memories I have with my dad during his leave from work, the ones that stand out are of my time with him in the kitchen.
My dad taught me how to cook, but not just an ordinary way to cook. He taught me how to look through the refrigerator and use ingredients at hand to concoct new delicious recipes. At times, I would question him and wonder if it was at all possible for certain dishes to taste good but holy moly it was always a 10 out of 10! His creativity in the kitchen inspired me to get creative with the way I cook with my own family today. It has also saved me plenty times when running short on certain ingredients, I always find something to whip up with what we have.
So in honor of my Papi (dad), I'm sharing with you all his Salsa Verde Chicken Tostadas but naturally with my twist and using what I currently have in my kitchen. Plus, what I'm now using to save time in the kitchen. Enter the new Crockpot™ Express Oval Pressure Cooker.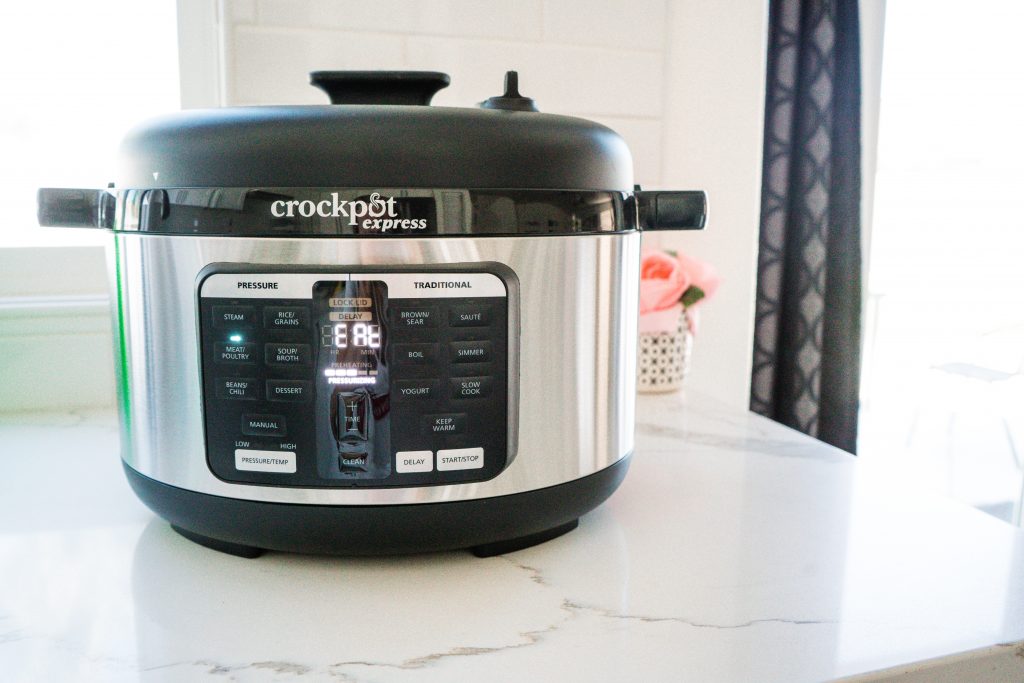 Perfect For Families
If you haven't heard, this Crockpot™ is perfect for families as it has 15 One-Touch Cook Settings; brown/sear, saute, slow cook, simmer, boil, yogurt, keep warm, steam, meat/poultry, beans/chili, soup/broth, rice/grains, dessert, manual, & clean. Having these option settings means that this unit replaces 9 Kitchen Appliances saving you kitchen space and money! It also has a One-Hand Easy Fit Lid which aligns the lid without having to twist & turn the lid as seen in round pressure cookers! The No-Spin Pot eliminates spinning while stirring, for one-handed cooking convenience. No need to hold the pot steady with oven mitts or binder clips. You can find the Crockpot™ Express Oval Pressure Cooker at Amazon.
Print Recipe
Easy Salsa Verde Chicken Tostadas Recipe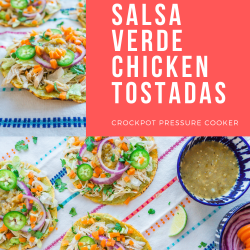 Easy Salsa Verde Chicken Tostadas
Crockpot Pressure Cooker Recipe
Equipment
Crockpot™ Express Oval Pressure Cooker
Ingredients
2

chicken breast

12

oz

freshly made salsa verde (or store bought fresh from deli section)

1

bag

Corn Tostadas (or bake or fry corn tortillas to make your own tostadas)

1/4

cup

cilantro, chopped

1

red onion, sliced

1

lemon, juiced

1

lime, sliced

2

avocados, diced

1

cup

lettuce, shredded

1

jalapeño, sliced (Optional)

1/2

cup

carrots in escabeche, chopped (Optional)
Instructions
Place sliced red onion into a small bowl. Add juice of one lemon and let sit.

Add chicken and salsa verde to Crockpot™ Express Oval Pressure Cooker. Cook on poultry setting and high pressure for 35 min.

To make an avocado crema, add avocado, juice of one lime and pinch of salt to the blender. Set aside.

Once chicken is ready, let it naturally release pressure so that the chicken stays juicy. Open lid and shred chicken apart with two forks.

Spread avocado crema onto tostadas.

Top with salsa verde chicken (replace chicken with pinto beans for plant-based option), shredded lettuce, lemon infused red onion, cilantro, jalapeño and carrots in escabeche.
Salsa Verde Chicken Tostadas will always remind me of my dad. It's a meal that can also be used in other recipes by using the leftover salsa verde chicken in tacos, salad, enchiladas – the options are endless.
For another Crockpot™ recipe, check out our Lentil Tortilla Soup which is delicious and so easy to make as well.