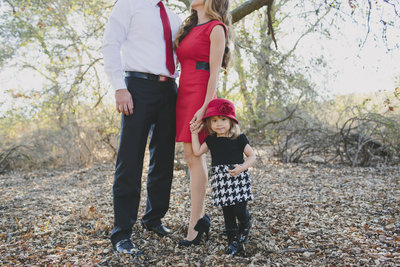 Deciding what you and your family wear is definitely an important factor when taking family holiday pictures; however, it's just as important to know what background you'll be working with. Point in case, our 2013 family photo holiday shoot.
We decided to take pictures at a location that had a natural fall type setting. The location was covered with fall leaves and earth-y tone colors. I quickly began preparing our family wardrobe by first, choosing a piece from my daughters closet that would stand out against the background color (preferably a pattern). From there, I chose something for myself and my husband and made sure it complimented our daughters piece, again, keeping in mind the background color. Lastly, I incorporated shoes and accessories.
I'll admit, it's a heck of a lot more work taking pictures with little ones but preparing for it in advance definitely helped us out.
Here are my top don'ts I keep in mind when preparing for a family holiday photo shoot.
DON'TS
Latest print: Don't wear the latest print. I can assure you you'll regret it. As much as it may look good now, It may not be the case twenty years from now. Instead, choose classic, time-less pieces.
Blending In: Don't wear colors that will blend right into the background. This will only wash you right out of the picture. Such as pastels and beige tones against an earth tone background. Don't be afraid to reach out to your photographer to give you wardrobe color suggestions.
Shiny Fabric: Don't wear shiny fabrics. Although it's fun to wear them during the holidays, they can give off a reflection.
Don't choose the same exact shade of color for everyones outfit. Be creative. Working with a variety of colors is actually more fun! Plus, it makes every family member stand out rather than blend in.
Don't procrastinate and plan your family wardrobe last minute. Prepping for a shoot does not have to be all work no play. In fact, the best part of our prep process was doing a preview fashion show using our photo shoot wardrobe. I did this in advance to see what we were working with plus it allowed me to make any changes with ample time. Not to mention, it was the funniest thing to watch our little one strut her stuff. Simply a fun activity I highly recommend.
Don't choose accessories that blend into your wardrobe pieces. Instead, choose accessories such as a bright red headband with a black and white dress or a bold statement necklace against a classic dress. Remember that wearing less accessories is always best; however, be sure to bring a few extra options along with you as in our case, our little one would take them off during the shoot and play with them or simply throw them. It helped us to have a few back-ups on hand.
Lastly, don't worry and just have fun! My favorite pictures were not the posed ones but rather the ones that captured the unexpected funny yet sweet moments.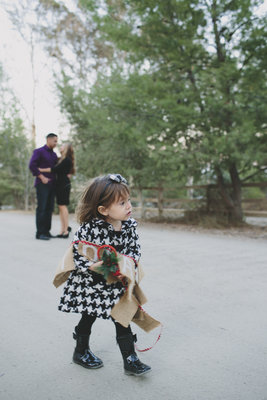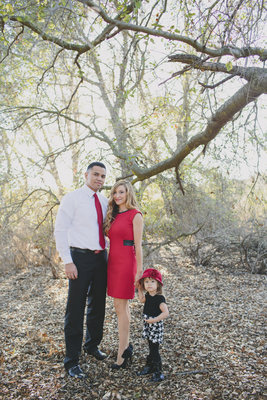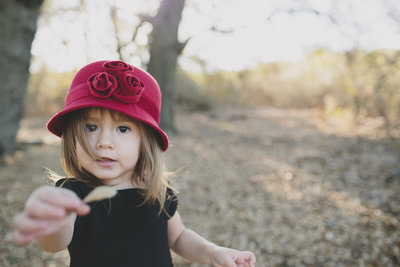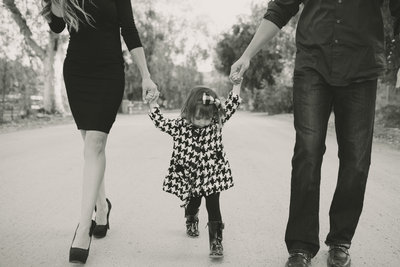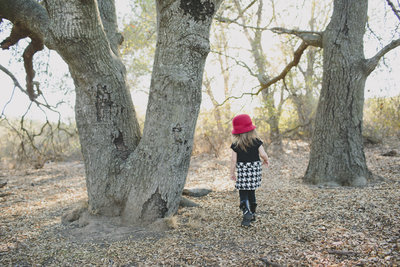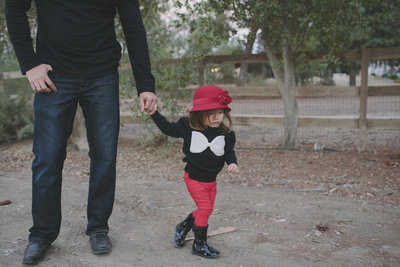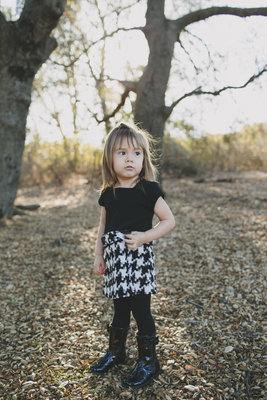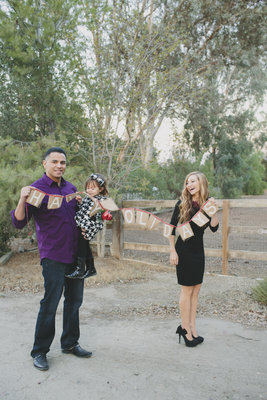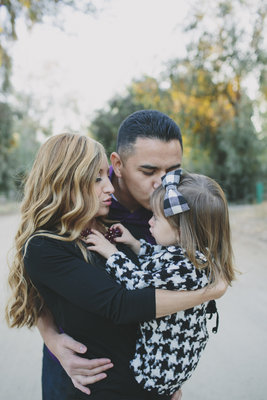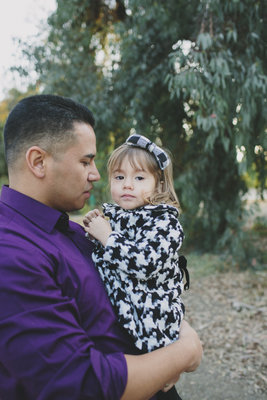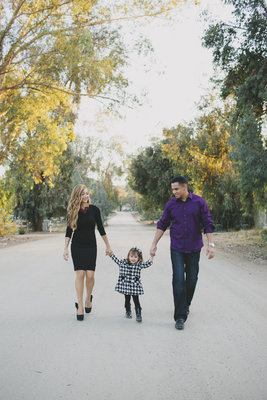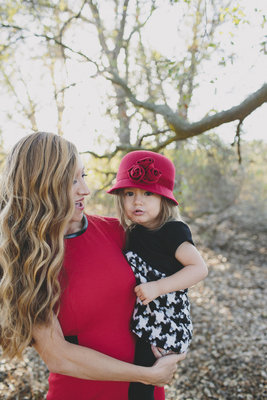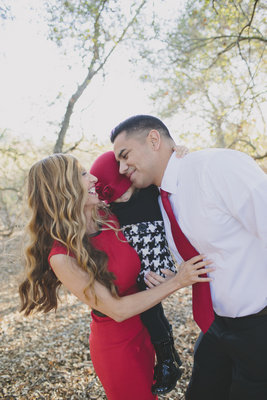 Do you have any Dos and Don'ts you keep in mind when preparing for your holiday family pictures? If so, I'd love to hear them. Just add them under our comments section below.