Disclosure: This shop has been compensated by Collective Bias, Inc. and its advertiser. All opinions are mine alone. #FirstMomentsMadeSimple #ForBetterBeginnings #MomsFirsts #CollectiveBias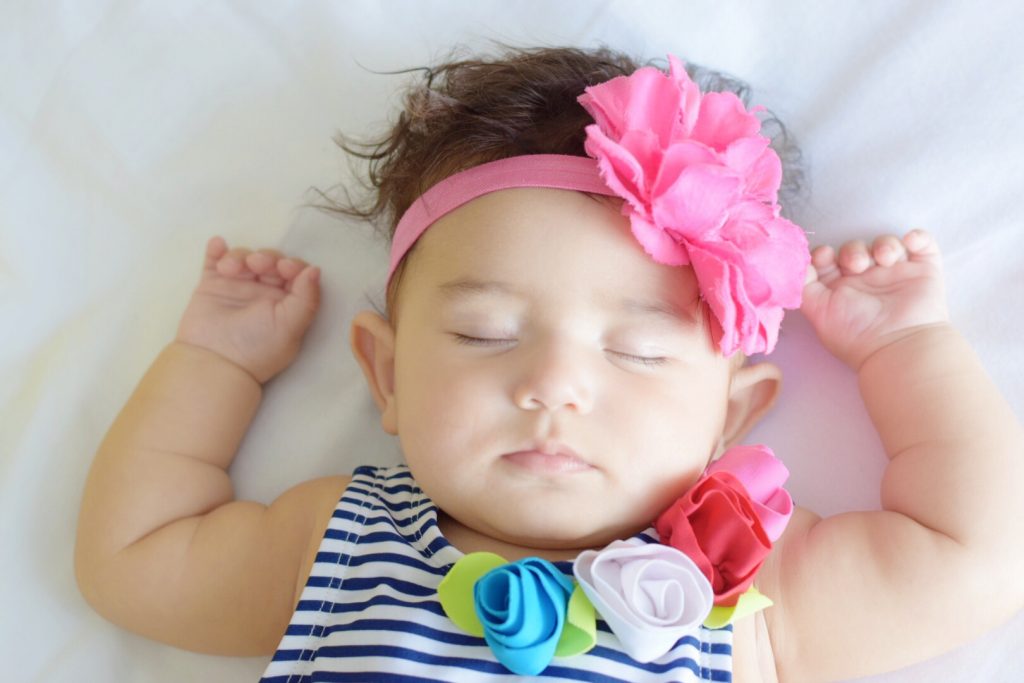 As parents, we've all been there. The newborn blur. Where days and nights just somehow mesh into one. And while baby feeding sessions don't seem to ease up until the first few months, it's important to start thinking about creating a baby routine early on. Trust me on this one, it's an absolute lifesaver.
Using a baby routine not only helped our firstborn, Mia, feel secure but it also eased our first-time parent anxiety and certainly kept us feeling in control. However, the most difficult thing in the entire process was knowing when and how to implement a routine. More so as all kids and parenting styles are different, right? For us, it occurred when Mia started eating solids and decreased her bottle feeding sessions. And boy were we glad she was ready!
We started with a bedtime ritual. Once Mia got that routine down we added nap times (times that worked for our family) and lastly, mealtimes.
Bedtime Ritual
Nighttime Bath – I know this might sound crazy but once our girls were around 4-5 months, we'd take them a warm bath every single night at around 7 pm. Even if we were out and about, we'd come back just in time for their nighttime bath. This made them relax and give them a cue that it was bedtime.
Create the perfect sleeping environment – With Mia, we used white noise during naps and at night. It was always set to loop continuously. And highly suggest investing in blackout curtains or blinds. They keep the room dark and remove all light distractions. These two things alone will help the room be conducive for sleep.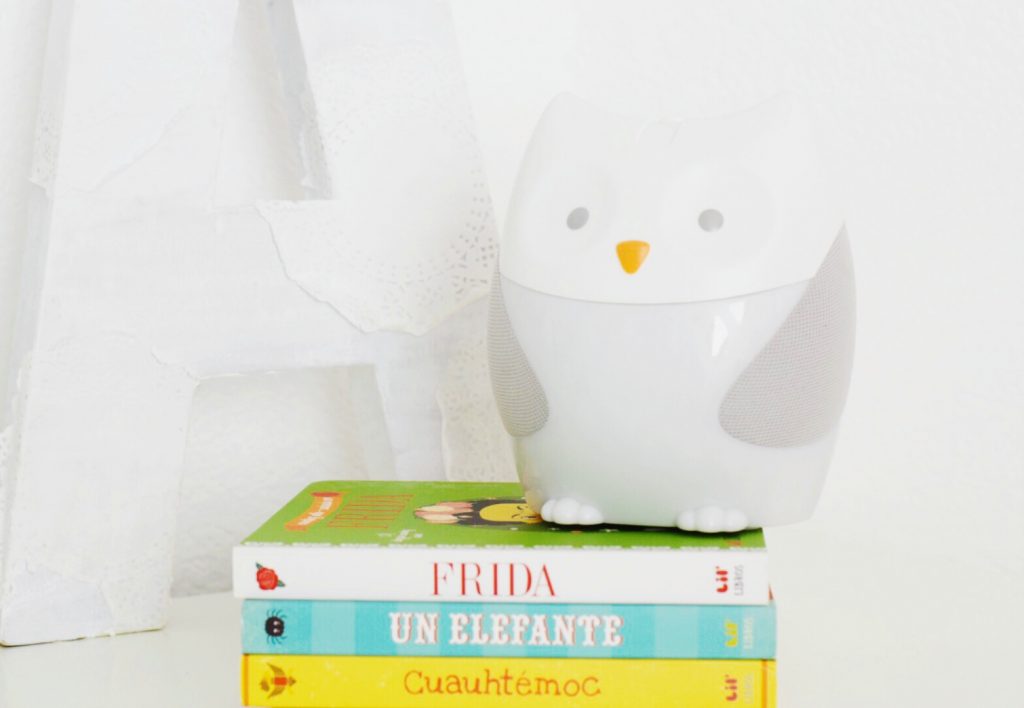 3. Nurse/ bottle feeding – Make sure to fill their bellies up right before bedtime so that they are full and content. We love Playtex Baby™ VentAire® bottles as they were the only baby bottles that worked for our firstborn and her severe colic. And their micro-channel vents helped keep the air at the back of the bottle while our little one drank which in turn reduced gas, reflux, and overall fussiness. Also, these bottles have a NaturaLatch® Nipple (natural wide shape and a raised texture which helps baby latch on naturally) and are the only bottles that had zero leaks for us.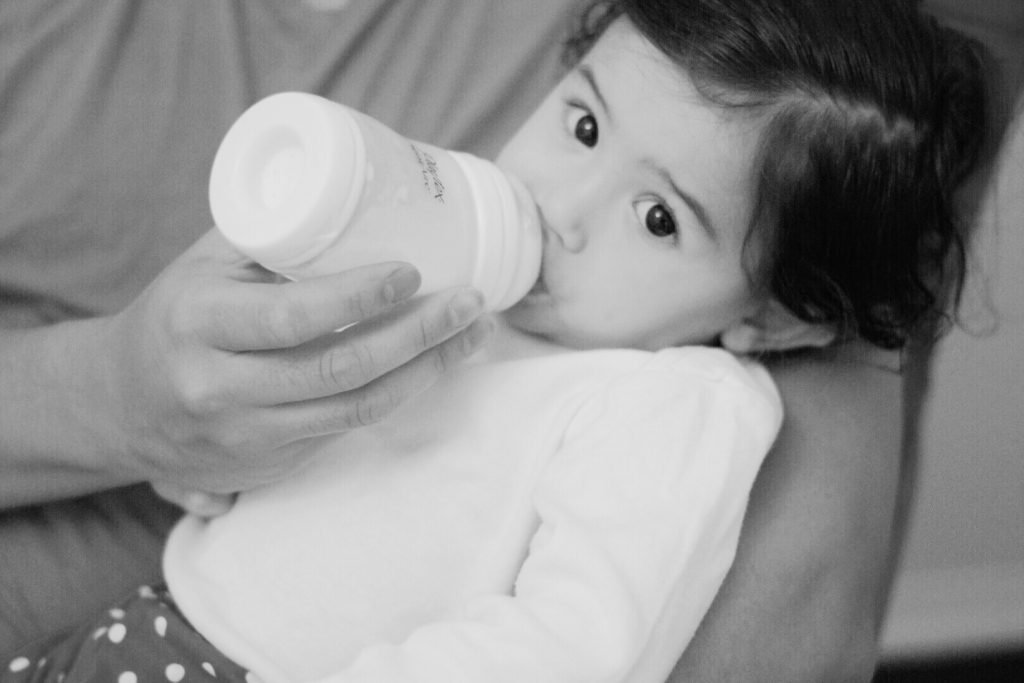 As for our second, she's now 14 months and ever since I've tried weening her off from our nursing sessions, the only baby bottle she'll take is the Playtex Baby™ VentAire®. Especially if daddy gives it to her. Love seeing my husband bond with her that way.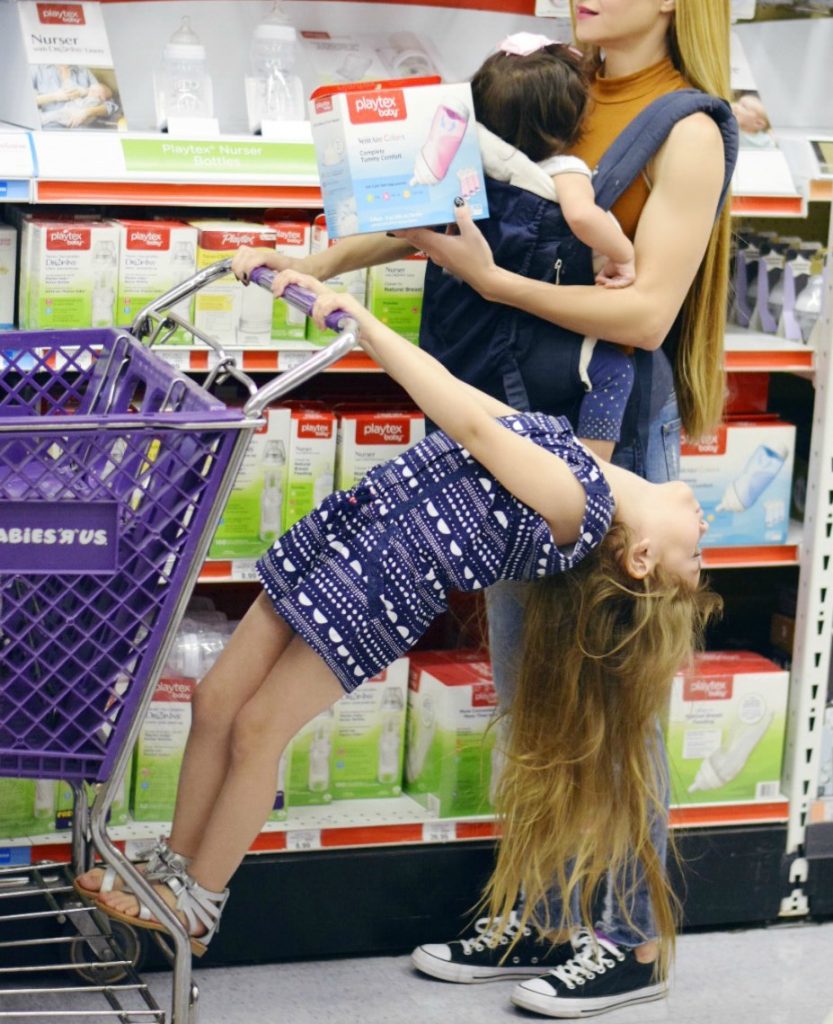 If you're expecting, Babies "R" Us has a great selection of Playtex Baby™ for Better Beginnings – register now and/or purchase here.
And by the way, did you know that every first Saturday of the month and every third Tuesday of the month Babies "R" Us offers a Registry 101 and Registry Completion Event, respectively? The Registry 101 consists of registry experts that are there to help guide moms through the registry process. While the Completion Event, helps close out your registry once baby is born and offers a completion discount for all items on registry not purchased.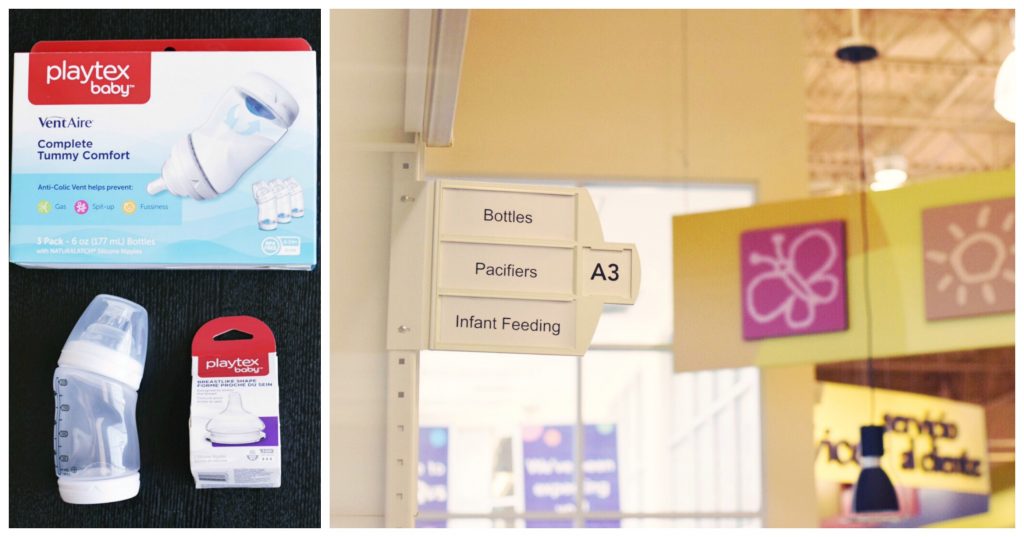 Predictable Nap Times
4.  Just as with bed time, we use white noise and a dark room while at home. With our first, we would put her on her favorite baby swing along with a warm bottle and she'd fall asleep once the baby bottle was empty. We didn't do this with our second and after months of sleepless days and nights, we finally remembered to put her on a schedule. Lesson learned second time around.
Mealtimes
5. Definitely, suggest starting with a breakfast time first. Once your little ones eat breakfast at a certain time with you, their mealtimes and snacks should start to fall in line with yours as well. It makes everything a bit less chaotic when baby mealtimes are scheduled and line up with parent and sibling mealtimes.
So there you have it. Five of our favorite tips for creating a successful baby routine. And here's a quick snap of our 6-month routine for reference.
5:30 am – Wake Up, Nurse or Formula
6:00 – Breakfast
9:00 – Morning Nap (30 minutes)
9:30 – Up from nap, Nurse or Formula
12:30 pm – Nap (often 1 hour)
1:30 – Nurse or Formula, lunch
3:00 – Nurse or Formula
3:15 – Nap (30 minutes)
4:00  – Snack
5:00 – Dinner
7:00 – Begin bedtime ritual. Warm bath, nurse or formula
7:15 – Goal to be asleep*
*2-3 nighttime feedings
I have to say, though, every child is different but putting our girls on the above schedule was key for us. And the Playtex Baby™ VentAire® bottles have certainly been part of this lifesaving routine.
Abrazos (Hugs) — Gladys