Spring is finally here! Oh wait – who am I kidding? Mother Nature definitely skipped Spring altogether in Southern California. But – we'll take the warm summer weather any day and just pretend it's Spring-like weather, right?
So today in honor of the first day of Spring, we're collaborating with the inspiring on-the-go nurse/blogger, Kimberly from Mascara Melodies. She's showing us a little sneak peek of a midi skirt she'll be wearing this season. I'll also be sharing a super comfortable dolled up Spring favorite of mine that requires little to no additional jewelry. Happy first day of Spring! — Gladys
 Featured Guest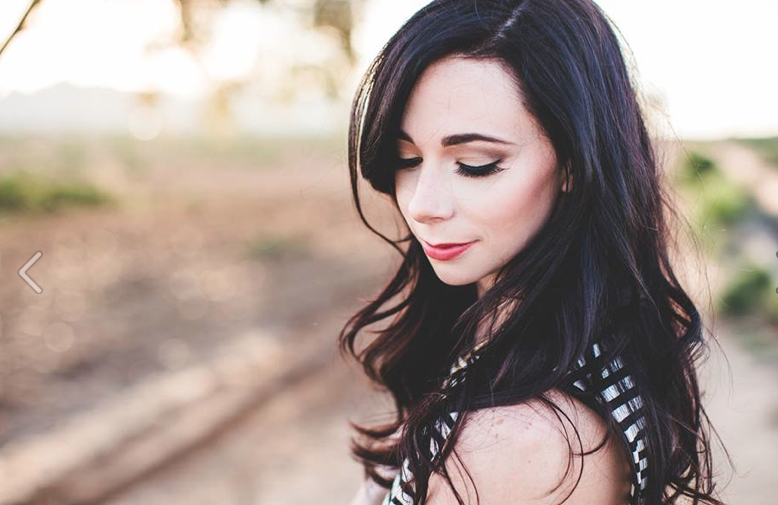 Hi – I'm Kimberly, blogger for Mascara Diaries. My blog is about fashion and music. I incorporate my love for music by using song lyrics for my post titles. I've loved fashion and music since I was a little girl. They both have been a huge part of my life. I'm a 26 year old Registered Nurse and have been working as a travel nurse since June of last year. As a travel nurse, I move to different cities to work at hospitals that have a high need for Nurses. My first travel Job was in Nashville, TN. I spent 7 Months in Nash. It was so amazing. I'm currently in Scottsdale, AZ. Talk about a gorgeous place! I can not wait to see what this city brings. I'm hoping to travel to Portland, Seattle, and Cali next.
I'm not a big fan of sequins but lately a few things have really caught my eye including this super comfortable Aztec sequin embellished sheath dress from Express. It already has a ton of sparkle so there's no need to add a necklace onto it. The best part of it all, it's beyond comfortable. Paired it with my Sam & Libby sandals (these will be repeat offenders this season 🙂 ) and I'm ready for just about any occasion.