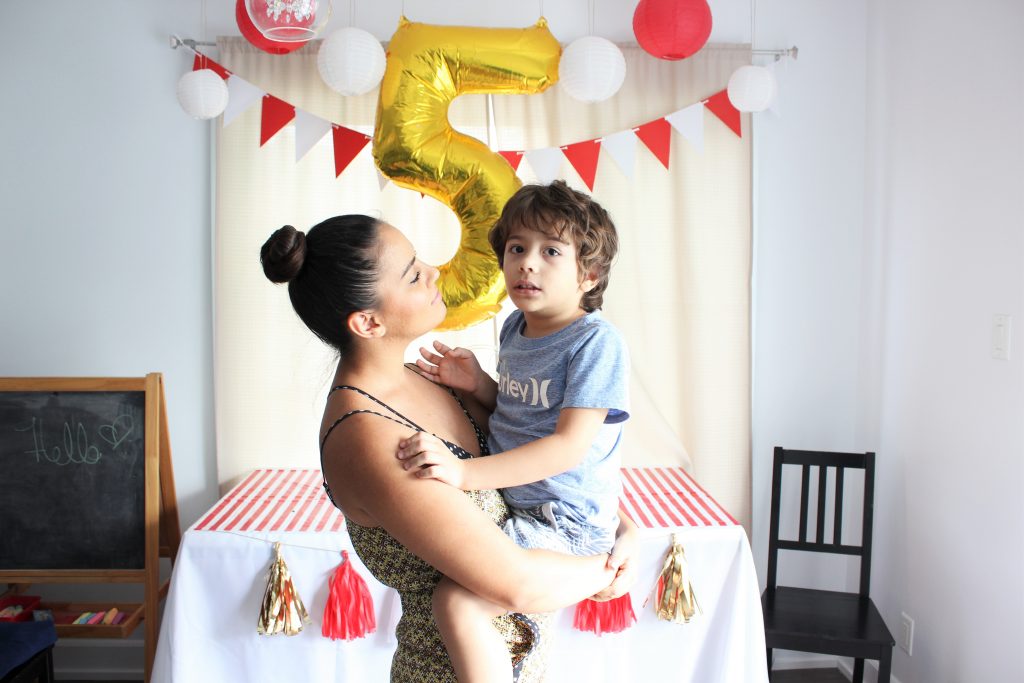 This week, I've teamed up with my bilingual mamá friend Kris and her family of three. Kris shares with us a little about herself, family plus a great stress-free tip on how to teach kids a second language.
TMO: Tell us a little bit about yourself and your family.
Kris: Hi, I'm Kris! I'm a stay-at-home mom from Montreal, where I share a home with my very free-spirited 5-year-old son, Jude and my fiancé, Erich. When we aren't outside playing like monkeys at the park or exploring our city, we are home dancing to some tunes on the record player with the floors covered in Thomas the engine and his friends. Mom life, right!?
I also have a lifestyle blog called, Motherhood in Stilettos. What was once just a platform being used as form of self-expression, it quickly turned into a place where I help busy mamas cook up vegetarian recipes without breaking a sweat and I share some candid stories about motherhood. I also sneak in a bit of my favorite beauty products here in there.
TMO: What made you decide to teach your child a second language or multiple languages?
Kris: Being Haitian and Hungarian, I was raised in a multilingual family, but English and French were the dominant languages. Living in a French-speaking province and attending French school, I always knew that I was going to raise Jude with two languages like I was. I believe that by raising our child bilingual, will set him up for success. It will be helpful for his career, as well as traveling the world…If he decides to.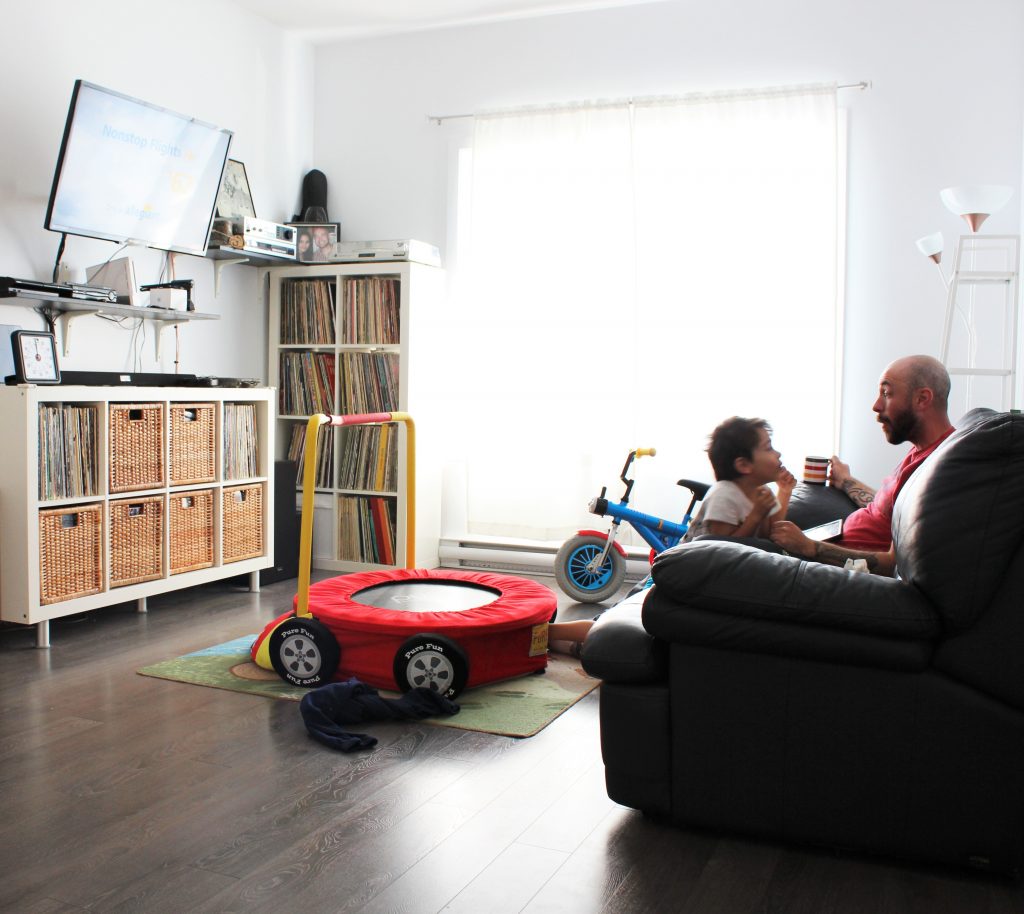 TMO: Does your significant other also speak more than one language at home? If so, do you feel it has helped your child in learning another language?
Kris: My fiancé was also raised in a multilingual home, with German, English and French. Unfortunately, he doesn't speak German (shh! Don't tell him I said that), but he is bilingual like myself. We have always been on the same page when it came to raising Jude bilingual, so it's great to have to the two of us teach him and help him along.
TMO:What are some roadblocks/struggles you've encountered along the way?
Kris: Jude isn't your typical dude. A little after he turned one, we knew that he was a little different from most babies his age. He wasn't responding to his name much and by 2 years old he regressed in his speech. Around this time last year, he was diagnosed with Autism Spectrum Disorder. Having a big speech delay, proved to be very difficult to teach him a second language when he already had a hard time learning his mother tongue. I thought it was going to be impossible to teach him French, but even though he isn't exactly bilingual, we found a way to teach him that works.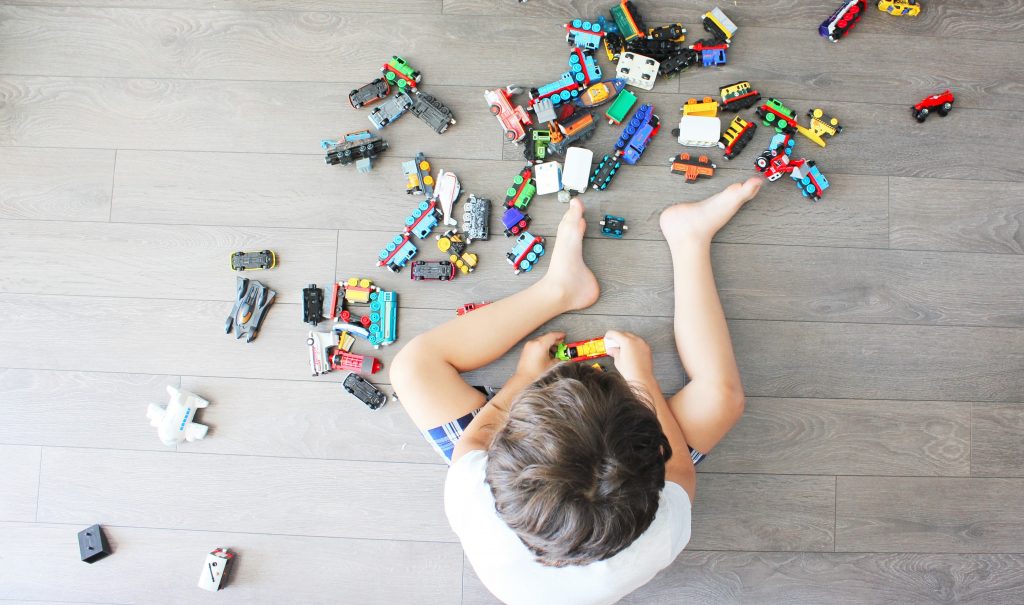 We don't speak to him in full sentences in French, instead, we teach him key words in both languages. For example, when we ask him to sit down, we also say it in french "assieds-toi". We built a habit of that and now he repeats it on his own and can pick up the word when someone else uses it. This will help him greatly for when he will attend a bilingual school, where they alternate between English and French.
TMO: What's a tip you can give parents that are currently trying to teach their children more than one language but are finding it to be too difficult?
Kris: If your child can't pick it up now and it's become stressful, don't give up! Find a fun way to teach them. One of the best ways is using your child's interests. Jude LOVES trains! We've taught him almost everything that he knows by using them. He's learned his colors, numbers, alphabet and shapes.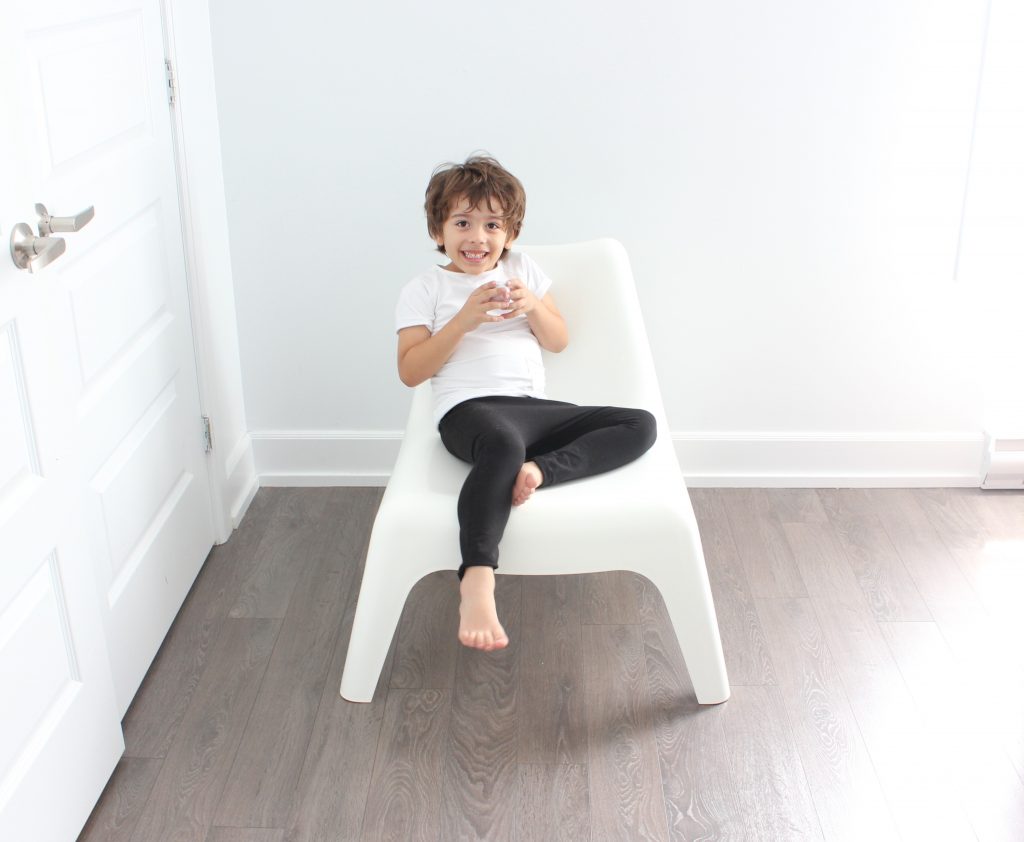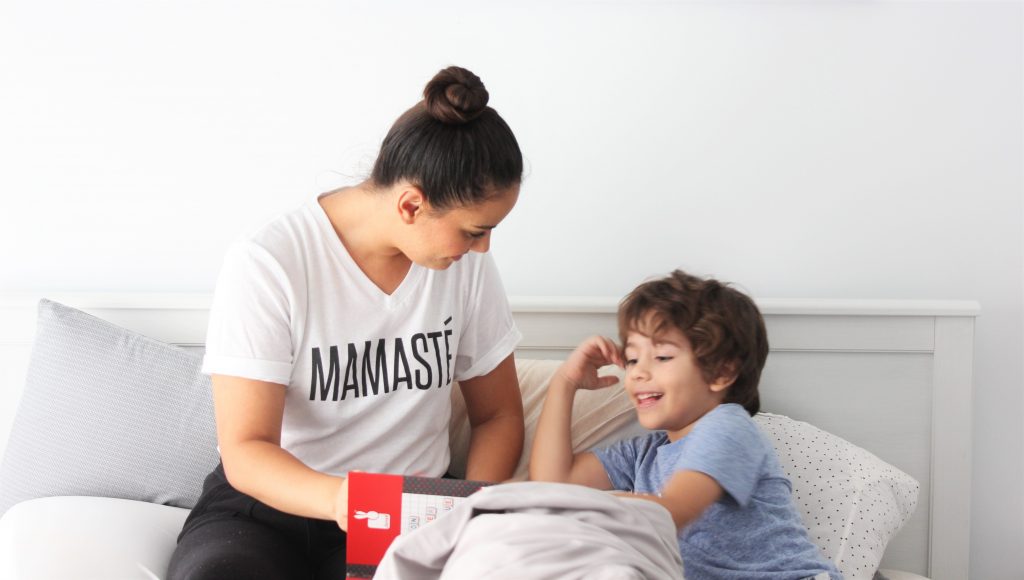 TMO: Je vous remercie Kris for opening up about your bilingual parenting journey. Such a great idea to get kids interested in another language through their own interests. Absolutely love that Jude has learned so much via his train toys. That's just brilliant! Way to go mom and dad.
Stop by Kris' beautiful blog Motherhood in Stilettos to see her latest vegetarian recipes and candid stories about motherhood.
Abrazos (hugs) — Gladys