Say it isn't so. Summer is quickly coming to a close. And although I'm obsessed with all things fall, I'm trying to hold on to these last few days of summer by checking off our end of summer bucket list.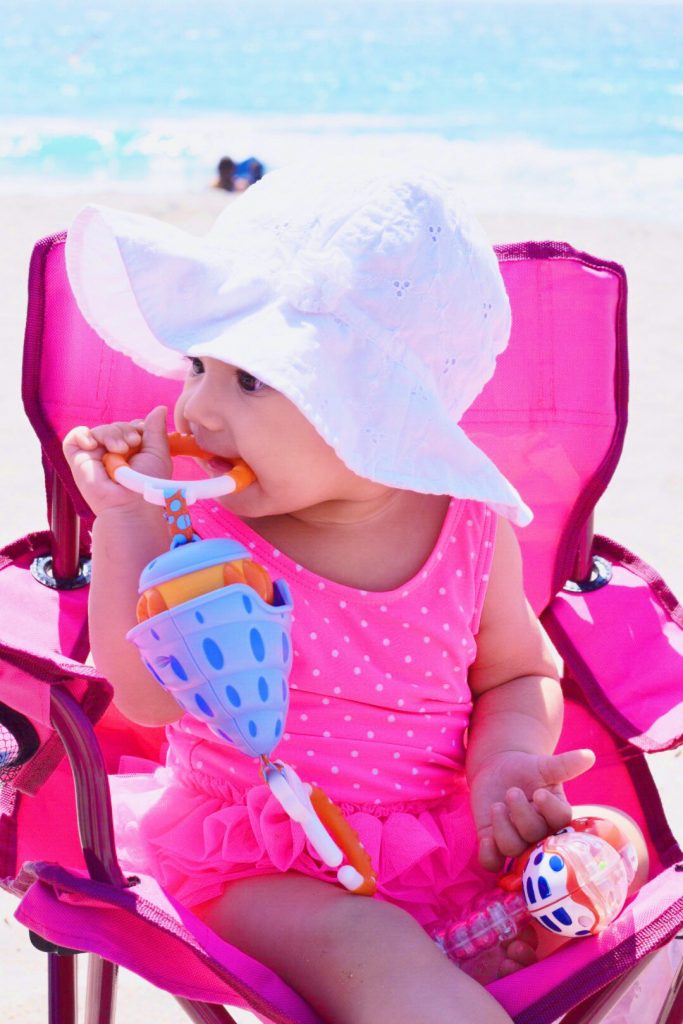 End of Summer Bucket List
1. Neighborhood Water balloon Fight – We live in a cul-de-sac and most of our neighbors include families with young children. This means we're lucky enough to be a part of block parties, annual holiday celebrations and recently added summer water balloon fights. It's pretty neat to see the kids play together and have a blast on our street.
2. Frozen Yogurt For Breakfast – This one is definitely a one-time thing. And typically a treat right before back-to-school. Pineapple Dole whip with fresh berries anyone?

3. Visit a waterpark/Splash pad – It doesn't feel right to let summer go without visiting a local water park. The heat in Southern California has hit the 100s numerous times. From simple to extra splashy, local water parks and splash pads have kept us cool all summer long. So why not go one last time before the temperatures start to drop?
4. Make S'mores – Need I say more?
5. Beach Day – Although we live about 45 minutes away from a local beach, believe it or not, we had yet to check this one off of our list this summer. So with Labor Day weekend being the last summer holiday, we knew this was the last chance we had to have a beach day. And that's exactly what we did.
This was Lexi's (our 8-month-old) very first time at the beach. We brought toys to entertain her and she absolutely loved these Little Tikes Shake'n Rattle Crabbie Ring and Hide'n Seek Hermie. These toys could not be more perfect, since a) they are animals found at the beach and b) they help Lexi with her baby developmental needs.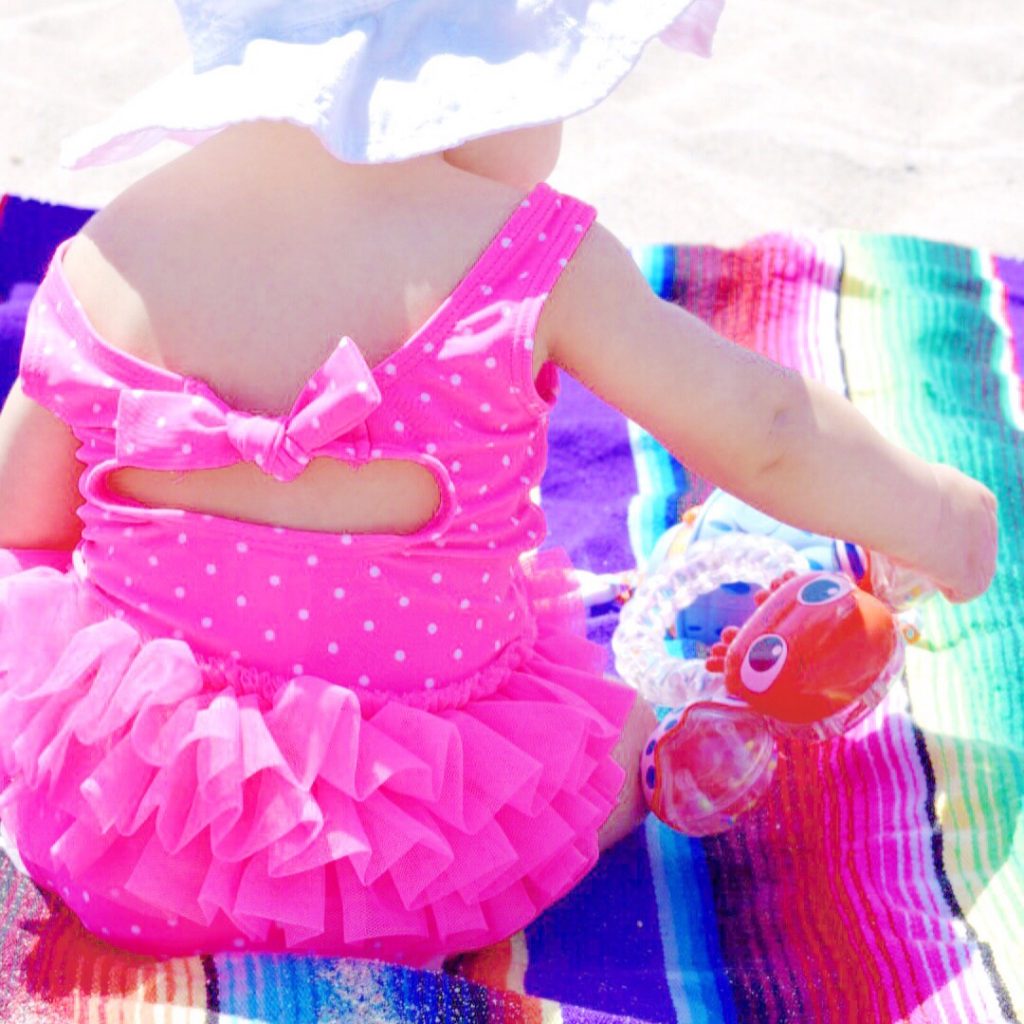 She has learned how to grasp the Crabbie Ring toy with one hand and loves to shake it to see the claws open and shut. And the Hermie toy is such a cute toy that jitters and vibrates when pulled. This toy is great for eye tracking. And did we mention that she absolutely loves to nibble and drool on both? The Crabbie and Hermie seem to soothe her gums now that she's in the teething stage. That's a win-win!
If you're a parent with infants, we highly recommend the Little Tikes Shake'n Rattle Crabbie Ring and Hide'n Seek Hermie toys. These toys are a must as they help address specific baby developmental needs. And you can find them at one of my absolute favorite stores. Click here to find out where.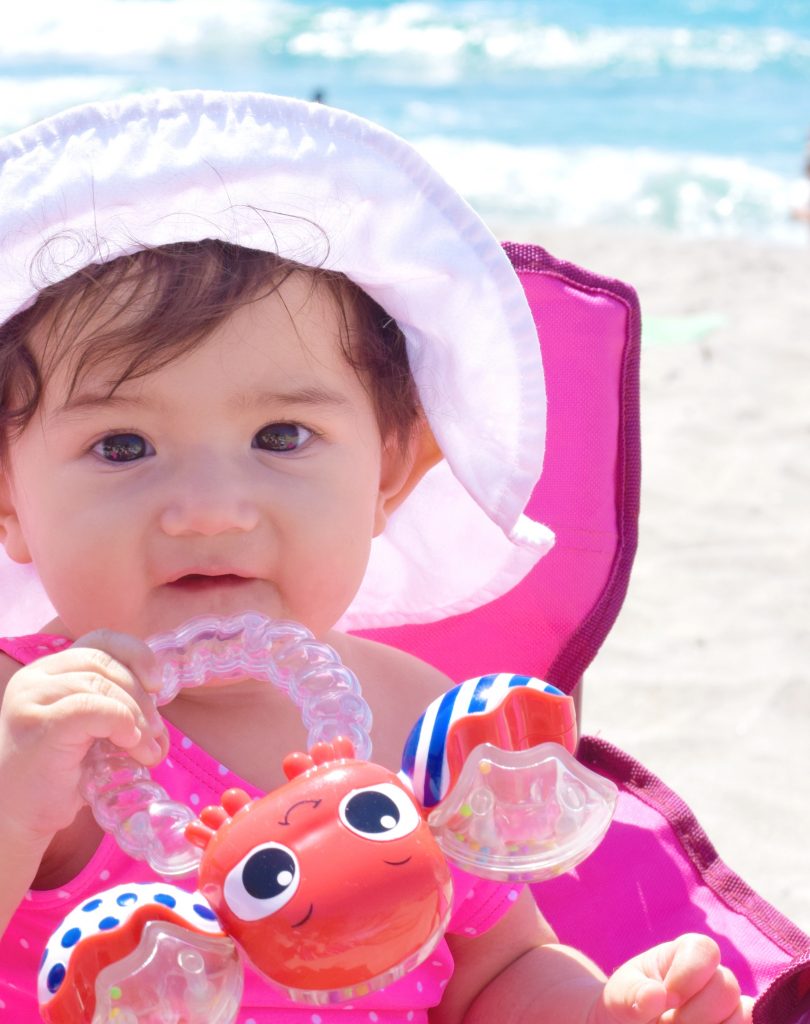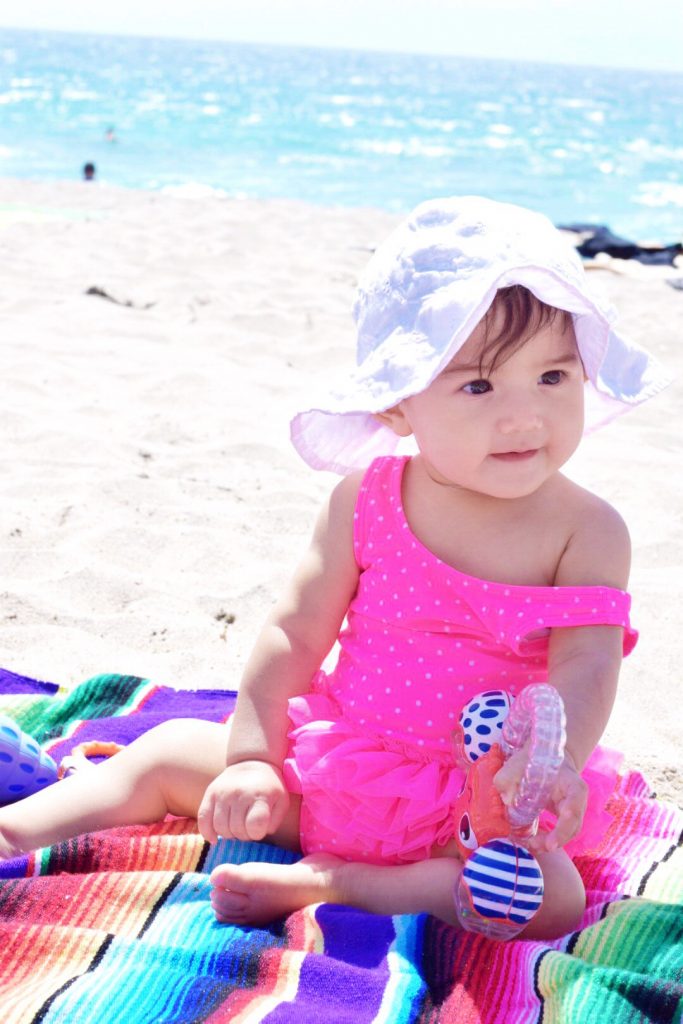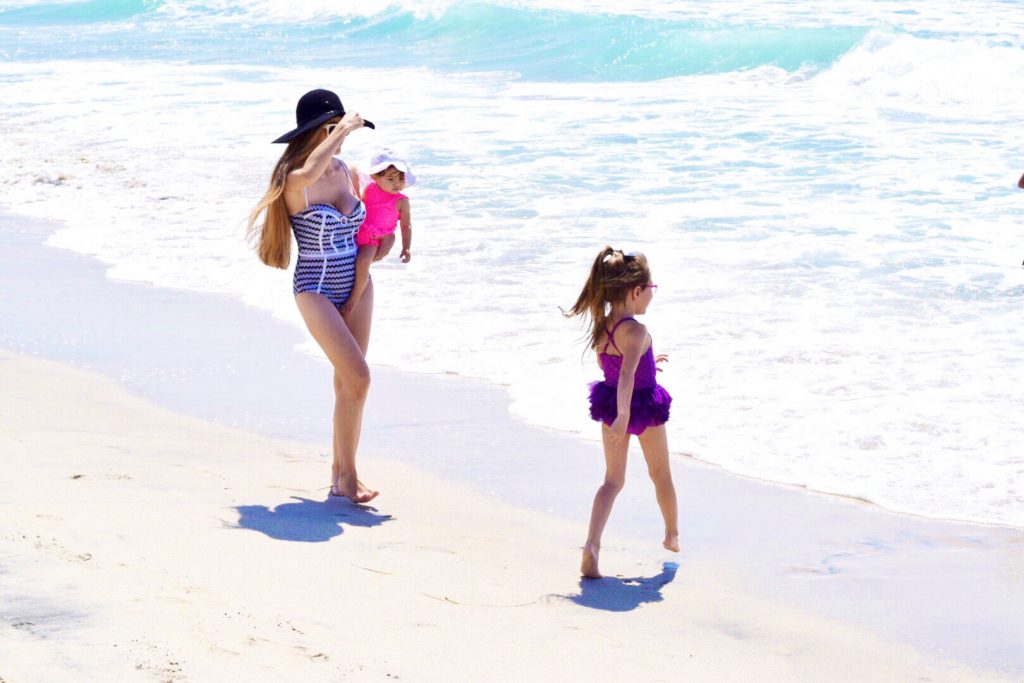 Cheers to checking off items on the end of summer bucket list.
Abrazos (Hugs) — Gladys