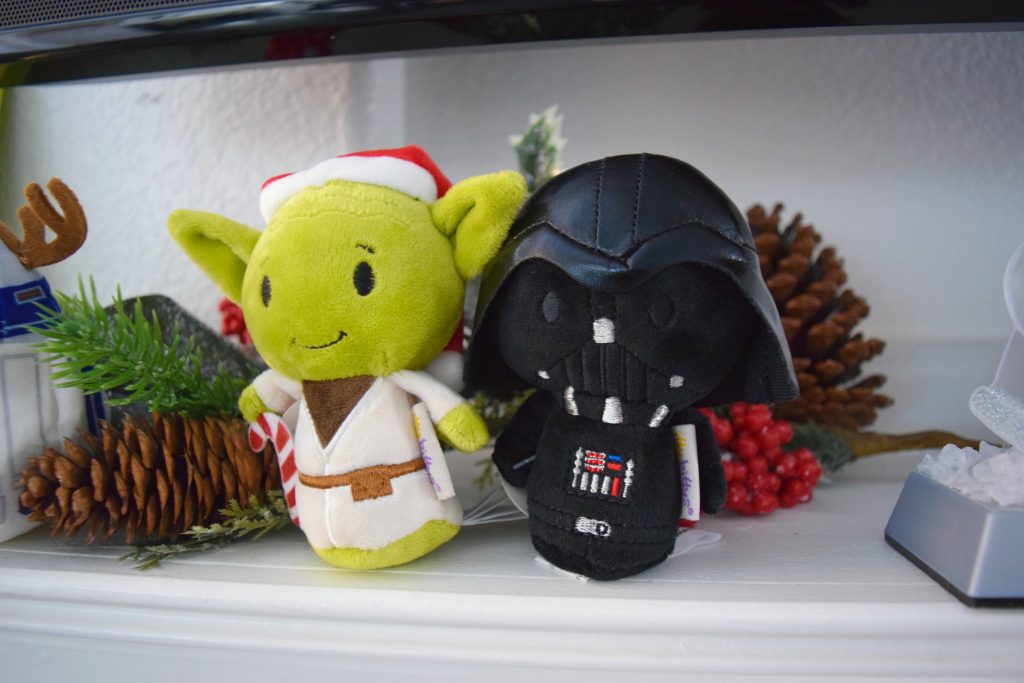 Who's excited about the new Star Wars movie coming out in a couple of weeks? We are! I hope baby girl makes an appearance soon enough so that I have time to recover and am able to go watch the movie at the theaters. Fingers and toes crossed!
Interestingly enough, Hallmark Gold Crown stores have plenty of neat Star Wars items to purchase for the holidays. Some are even exclusive such as these itty bittys Star Wars Holiday mini stuffed animals. And they're currently on sale. $5 off the purchase of $25+ on their itty bitty Star Wars holiday line. Plus, for each purchase of one of these holiday Star Wars branded itty bittys, Hallmark will donate $1 to Toys for Tots.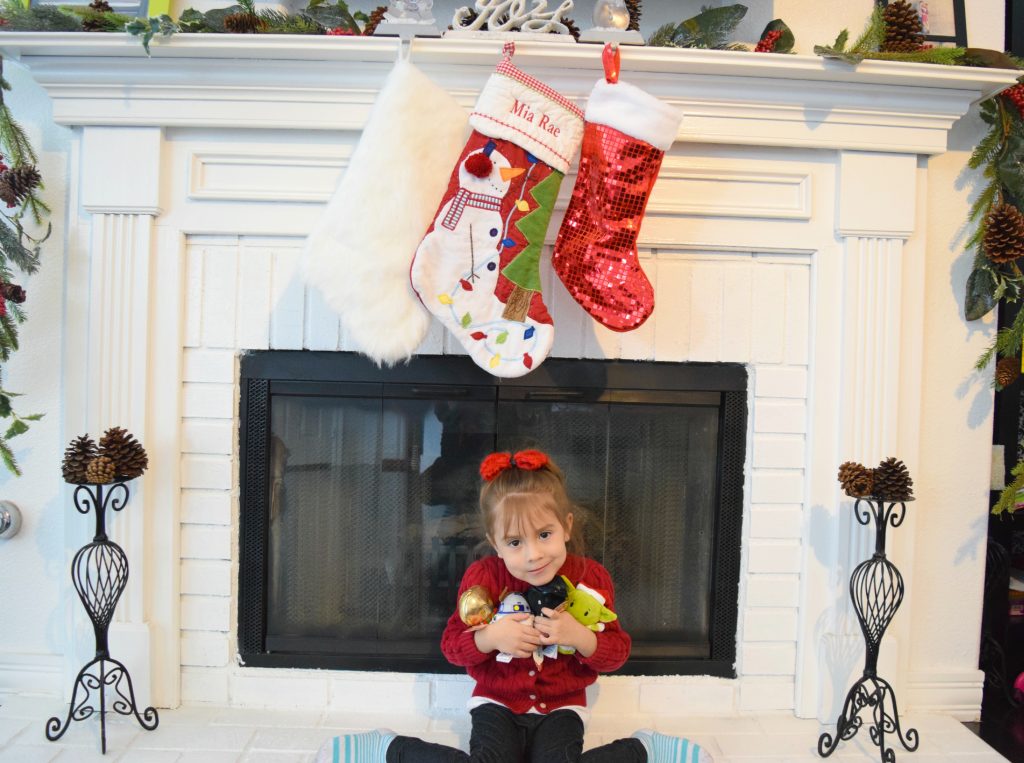 Hallmark is your one stop shop for all your Star Wars holiday gifts. Simply check out our YouTube video below to see all the items we found.
https://youtu.be/6WANmwyfPL0
And how cute do the itty bittys look on our fireplace mantle? 🙂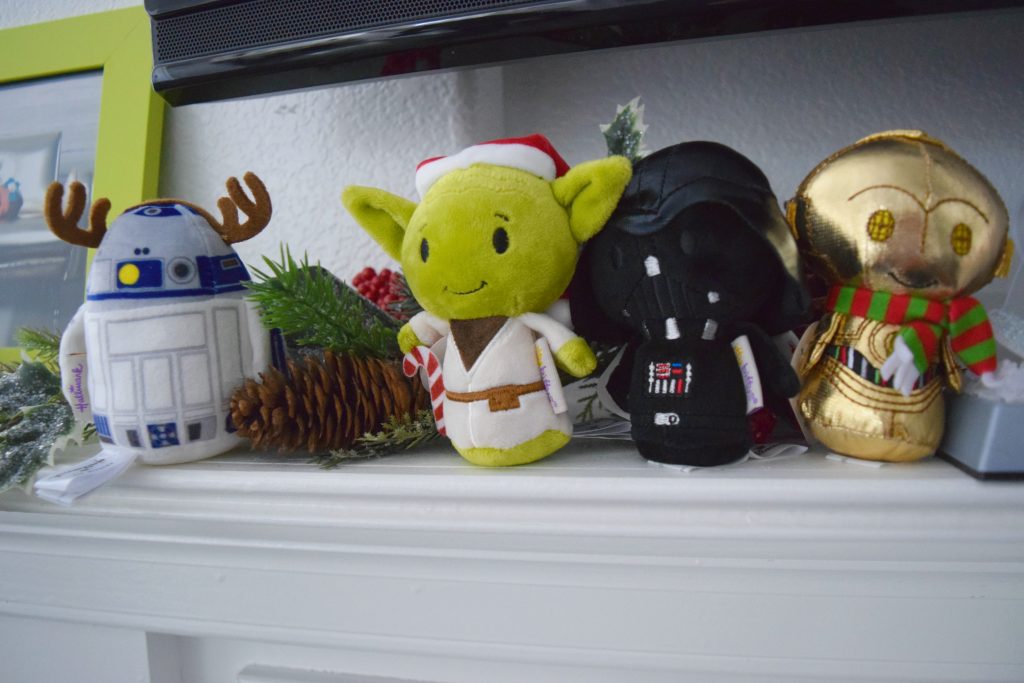 Abrazos — Gladys