Cooking with Kids: St. Patrick's Day Shamrock Quesadillas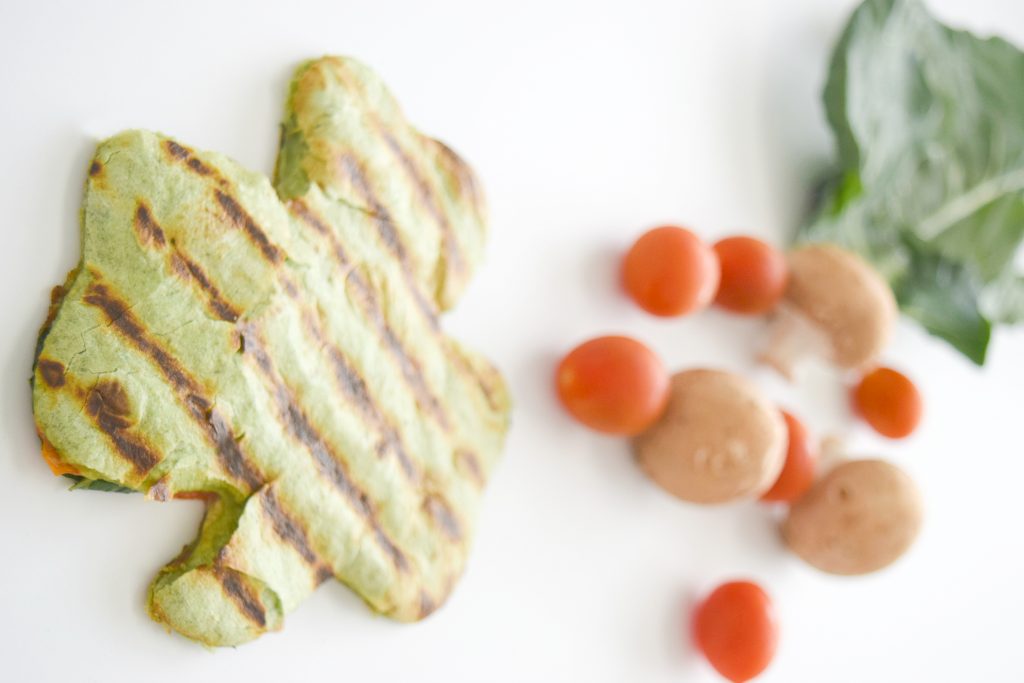 Ever wonder why we use shamrocks on St. Patrick's day? Well, according to Wikipedia, "Saint Patrick, Ireland's patron saint, is said to have used it as a metaphor for the Christian Holy Trinity." And interestingly enough, "the name shamrock comes from Irish seamróg, which is the diminutive of the Irish word for clover (seamair) and means simply "little clover" or "young clover"."
So what better way to celebrate this holiday than by making yummy quesadillas in the shape of a shamrock? They are ultra easy to put together and just plain fun for kids of all ages to make.
Cooking with Kids: Shamrock Quesadillas
Ingredients
Favorite Veggies (We added organic baby bella mushrooms, Broccoleaf and cherry tomatoes)
Monterey Jackand Cheddar Cheese
Green Spinach Wrap Tortillas
Large Shamrock Cookie Cutter
Instructions
Have the kids add cheese and their favorite veggies on top of one tortilla. Top them off with a second tortilla. Note: It's less of a mess if you cook the quesadilla with ingredients inside and then use the cookie cutter to make a shamrock shape; however, it's more fun to let the little ones create it first and then cook it.
Adults, place the shamrock quesadillas on a skillet for about a minute on each side or until cheese has melted. Serve and enjoy!
https://themotheroverload.com/cooking-with-kids-shamrock-quesadillas/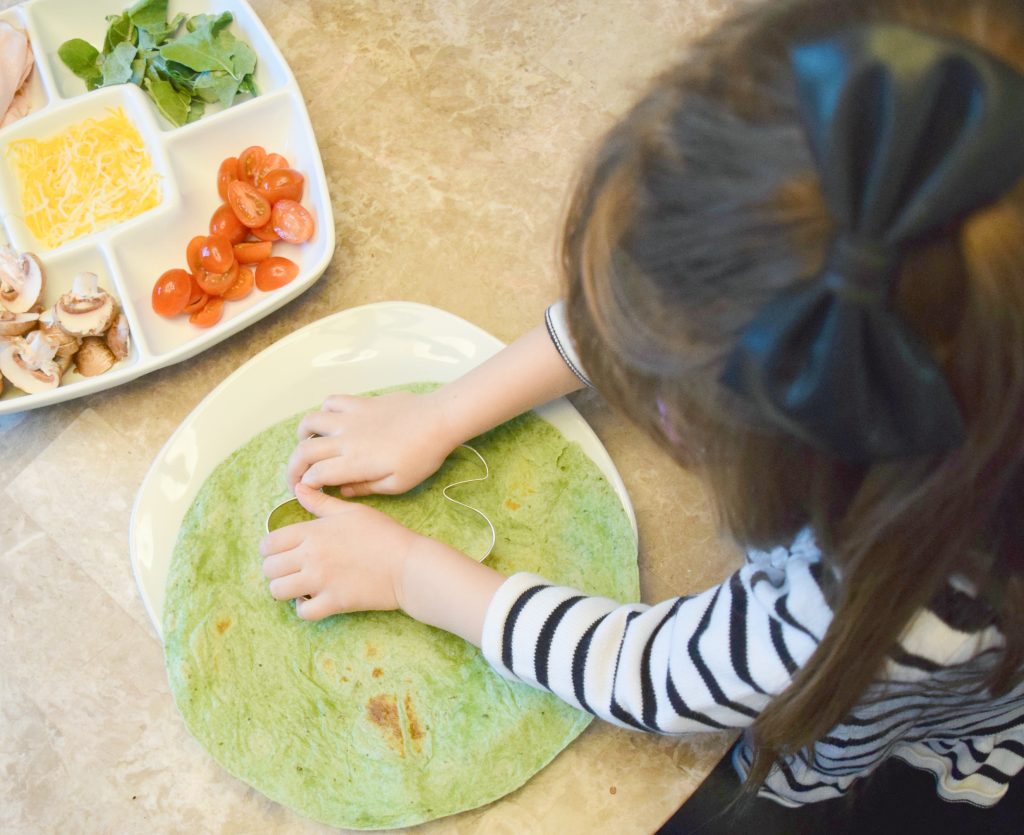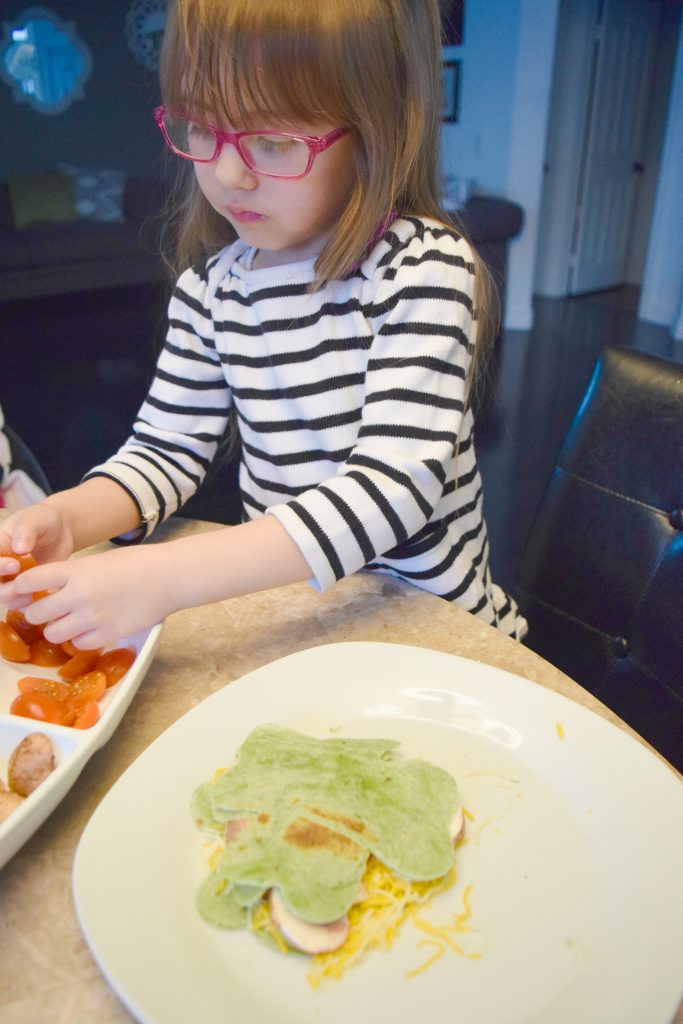 Happy St. Patricks's Day!
Abrazos (Hugs) — Gladys