Growing up in Southern California has its perks. The weather, the beach and mountains nearly an hour away from each other and oh yes – the happiest place on earth, Disneyland! I remember my parents would take my sister and I to Disneyland during summer and winter school breaks. We would literally be at the park before it opened and stay until they closed. We LOVED every minute of it. Back in the day, there were no FastPasses let alone Annual Passes so we made sure we took full advantage of our one day pass.
Now that I have a toddler, things are bit different. Different in a good way though. They have made changes to the parks so that it makes visiting the park less stressful and more enjoyable for the whole family. Here are some tips and tricks we compiled from our visits throughout the year with our little one. Hope they help you and your family as well!
First and foremost, bring a stroller with you and light snacks. Yes, you can rent a stroller for $8 and buy snacks throughout the parks but if you're on a budget, bring your own to cut down on these extras.
When To Go
Obviously, weekdays have far less traffic than weekends. But aside from this somewhat obvious tip, here are some months during the year that are highly recommended when planning your Disneyland and DCA trip.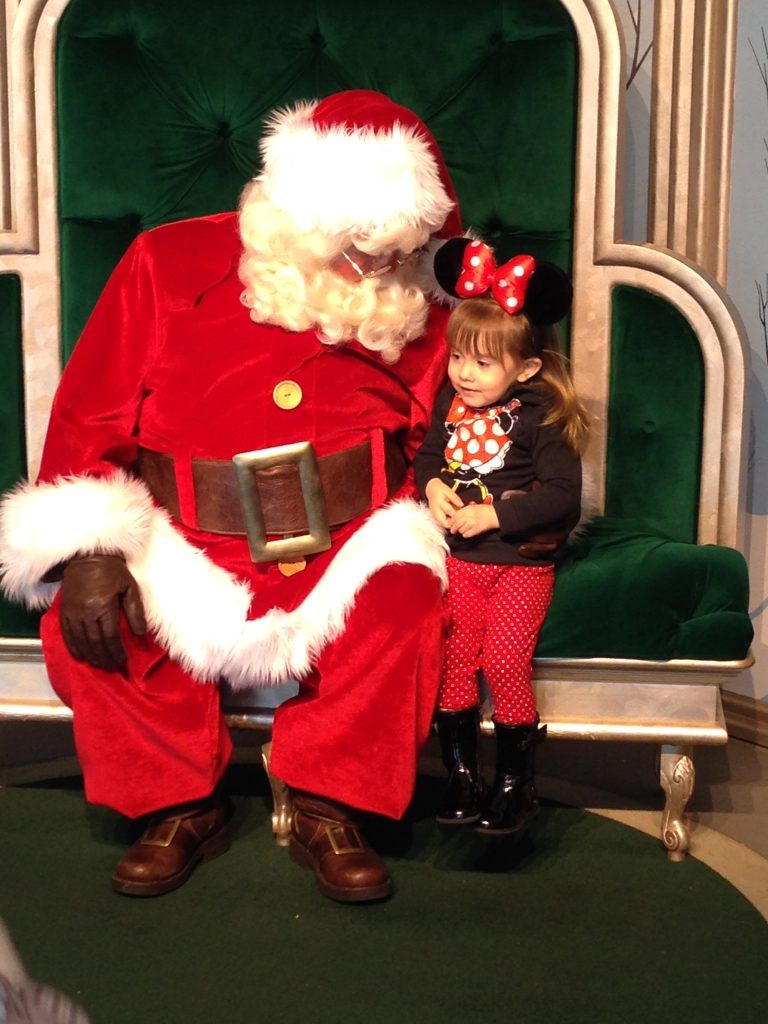 First two weeks of December: Park attendance seems to be low as kids are still in school but if you have a toddler this is the perfect time to go during the week. The entire Disneyland Resort transforms into a magnificent winter wonderland and Santa is in town. Snap a picture of your little one with Santa at California Disney Adventures (located inside Elias & Co. on Buena Vista Street). For more Holiday info and events click here.
January: This month is typically the slowest for both Disneyland and CDA. While most of the country is enduring cold freezing temperatures, Anaheim, California tends to stay 50-70 degrees so grab your little ones and visit the park.
September-October: The week after labor day through the first two weeks of October. Kids are again, back in school and the weather is just perfect. Plus the haunted mansion is all decked out with A Nightmare before Christmas decor.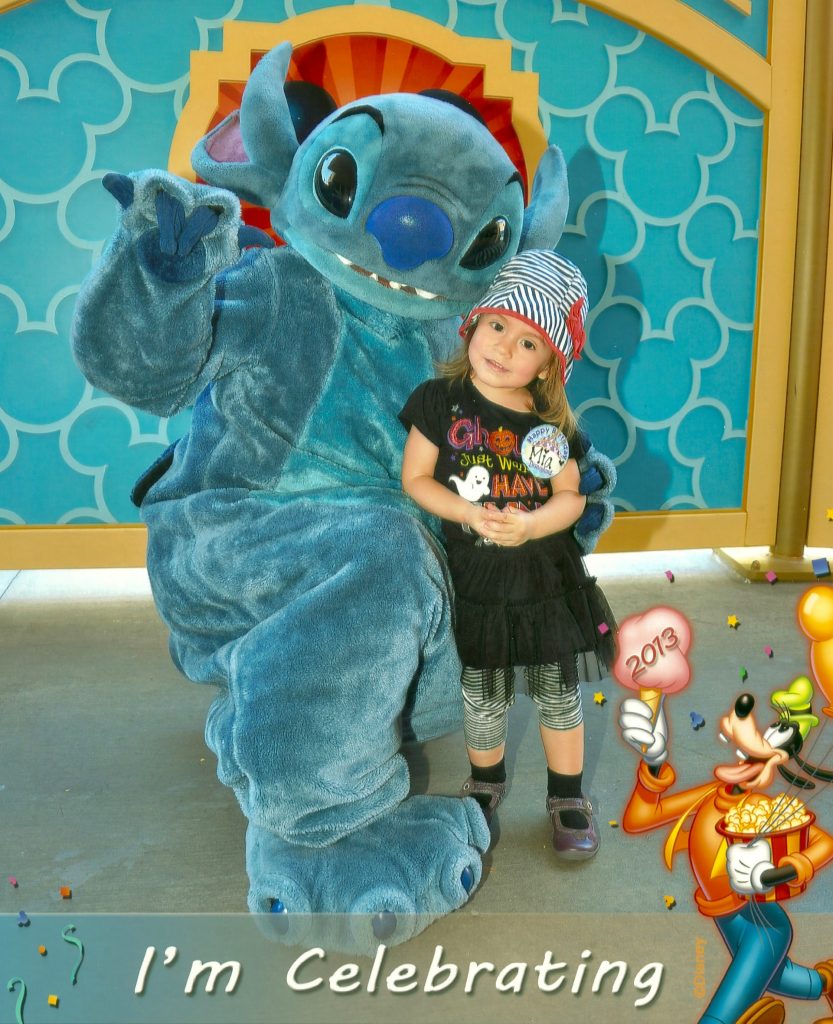 Buy Your Tickets In Advance
There's nothing more irritating than getting to the parks only to find long lines to purchase a ticket the day of. Do your research via this Disneyland link and determine which ticket makes sense for your family and budget. I purchased an annual pass for myself and Mia was free (kids under 3 are free). This made the most sense for us as I was able to take our little one throughout the year as many times as I wanted. Plus, it has it's perks – discounts on dinning and merchandise, annual passholder extended hours and events. See more annual pass perks here.
Baby Care Centers
This is AWESOME! For all you mamas that are still breastfeeding and/or with little ones in diapers, the baby centers offer
Nursing rooms
Changing rooms
Feeding areas with highchairs
Kitchens w/ microwave and sink
Main room w/ television, table and chairs
On-site shops offering formula, baby food, juice, diapers, wipes, sunscreen, over-the-counter medications and pacifiers for purchase
Disneyland Location: The Baby Care Center is at the end of Main Street, U.S.A., next to First Aid
DCA Location: The Baby Care Center is next to Ghirardelli Soda Fountain and Chocolate Shop. Across from The Bakery Tour in Pacific Wharf.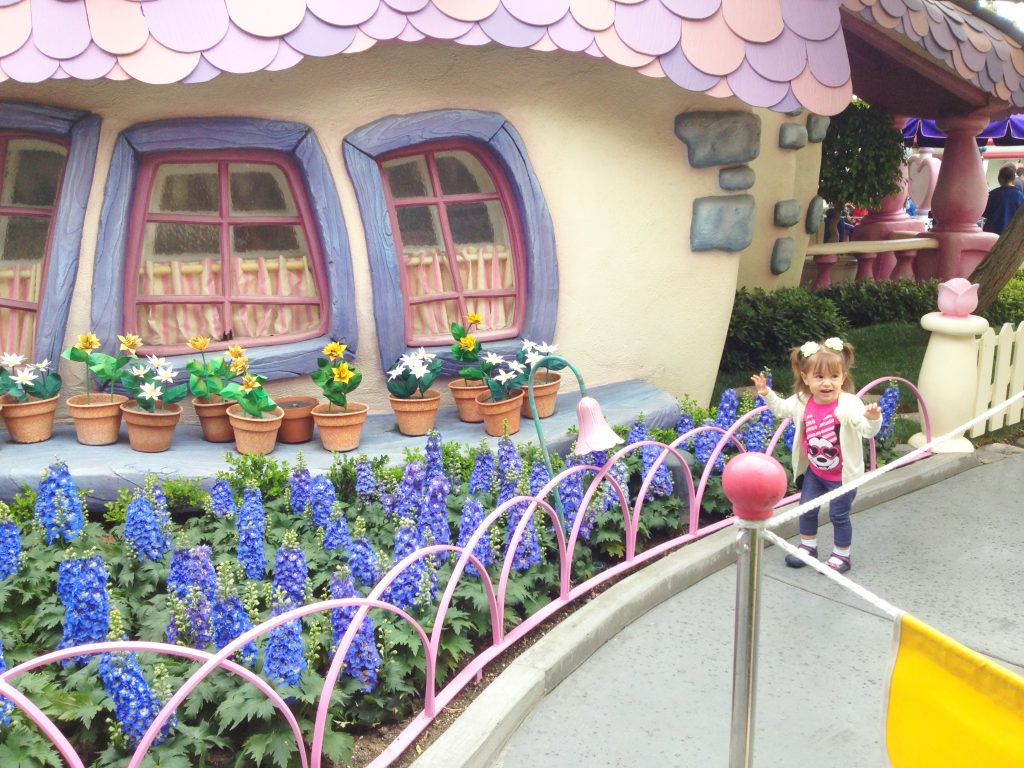 Disney FASTPASS and Rider Swap
Do you have an older child and a toddler? Well, no need to stay back with your toddler while your partner rides with your older child. With FASTPASS you can save your place in line on some of your favorite attractions while you enjoy the rest of the park. With Rider Swap, you and your partner will both still be able to ride the bigger kid rides without having to wait in line twice! Just be sure to inform the Cast Member at the entrance of each attraction that you would like a Rider Swap pass. This pass will allow the first adult to ride with your older child while the second adult waits with the smaller child and maybe goes on a ride that is more tyke-friendly. After the first adult rides with the older child, they can hand the pass to the second adult who then gives the pass to a cast member. The cast member will allow the second adult to bypass the line and ride with the older child while the first adult stays with the smaller child. Genius! Plus, your older child gets on the ride twice!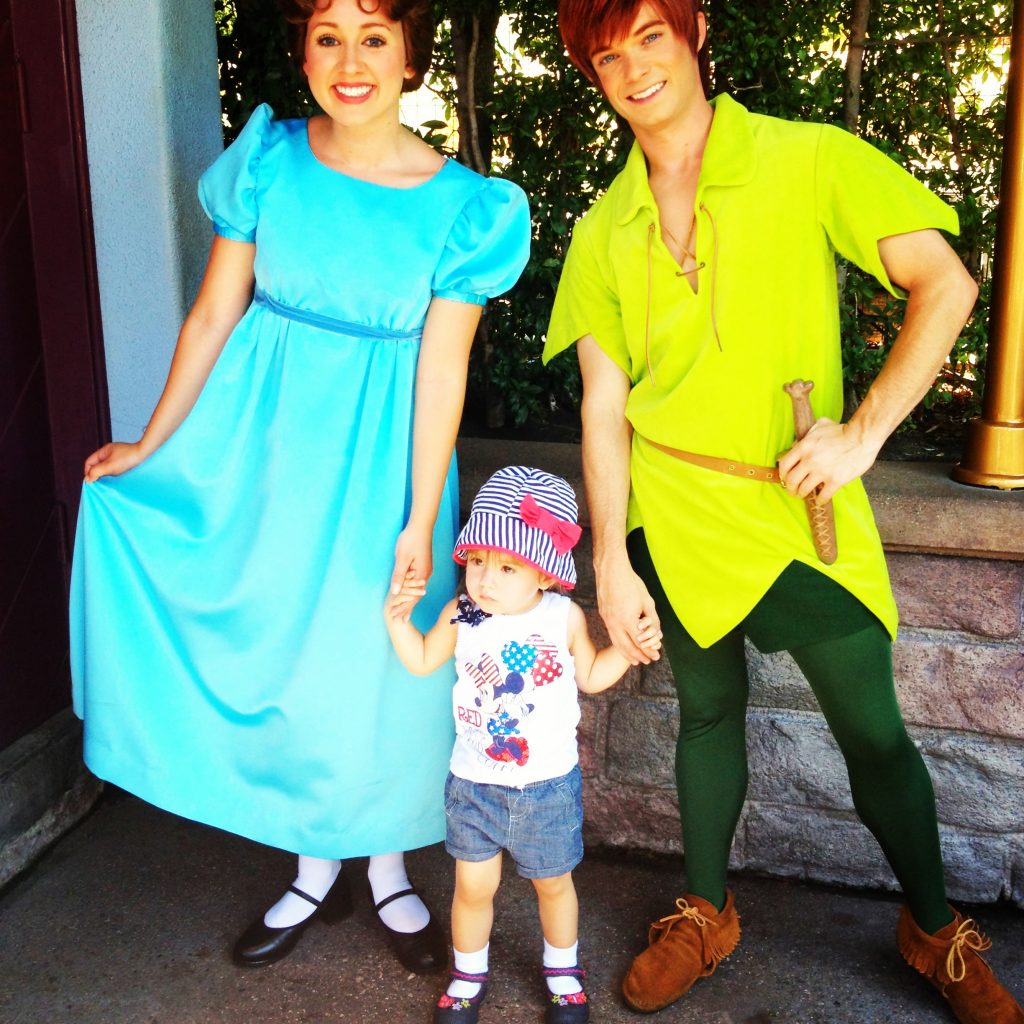 Visit Fantasyland First Thing
Rides such as Peter Pan's Flight are very popular and almost always have long lines plus they do not offer FASTPASS. Go first thing in the morning to this attraction.
Food Allergies or Special Needs
Our little one is severely allergic to eggs and although it's always best to pack snacks and food everywhere we go, it's not so pleasant to carry all of it around at a theme park. We packed light snacks for her and called ahead to make sure she could eat at some of the restaurants throughout disneyland and DCA. To our surprise, there were tons of options not to mention the chefs actually greeted us before we ordered to confirm which items were safe for Mia to have.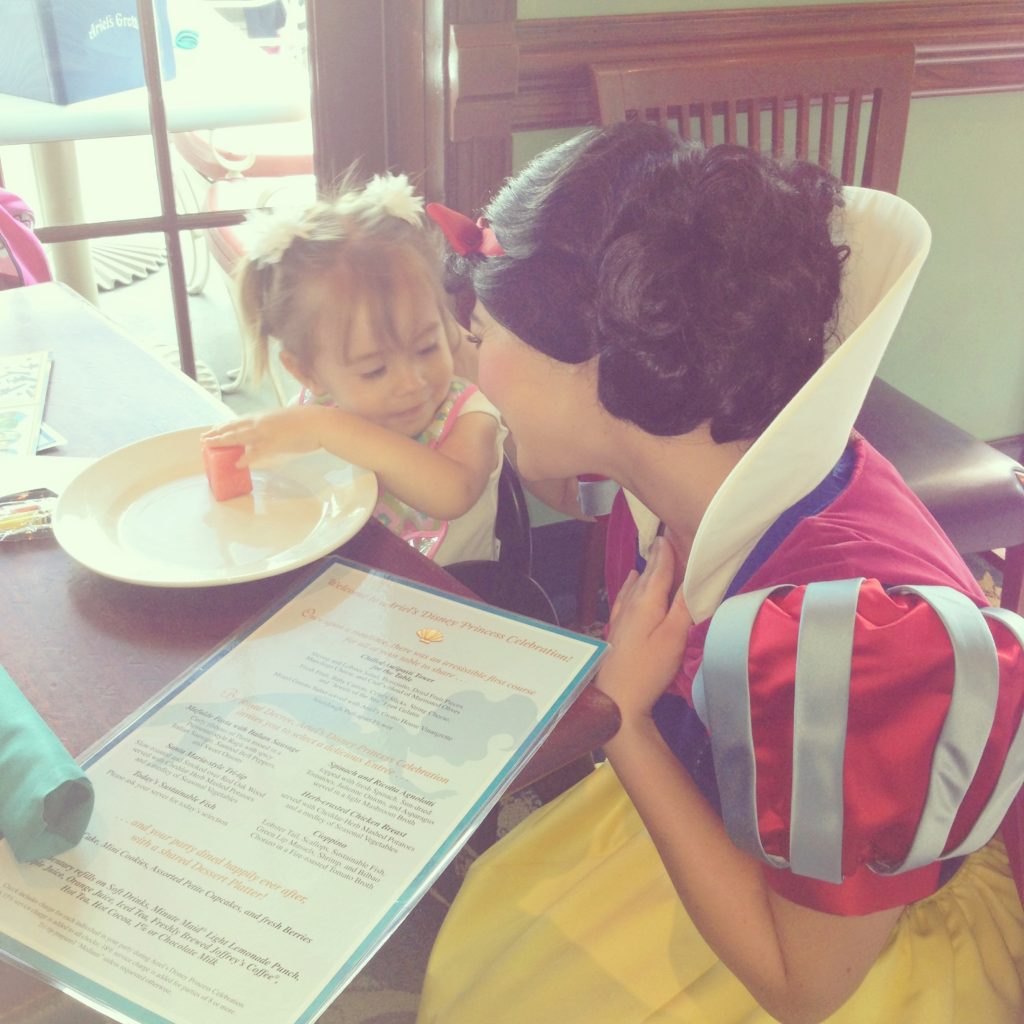 If you have a child with special needs, head to Guest Services first to pick up your "guest assistance pass", and have any questions answered. The pass is good for a party of up to six people and the child with the disability is required to be with you in order to use it. Also, be sure to bring your child to Guest Relations with you because you will need to prove he or she actually exists (unfortunately due to those who have tried to scam the system in the past).
Lastly, be sure to check out 16 Awesome Hidden Gems You Must Experience at Disneyland, follow disneyland_resort on instagram for daily park info/weather and download the Disneyland Wait Times app for up to the minute attraction wait times. They are free and will come in handy.