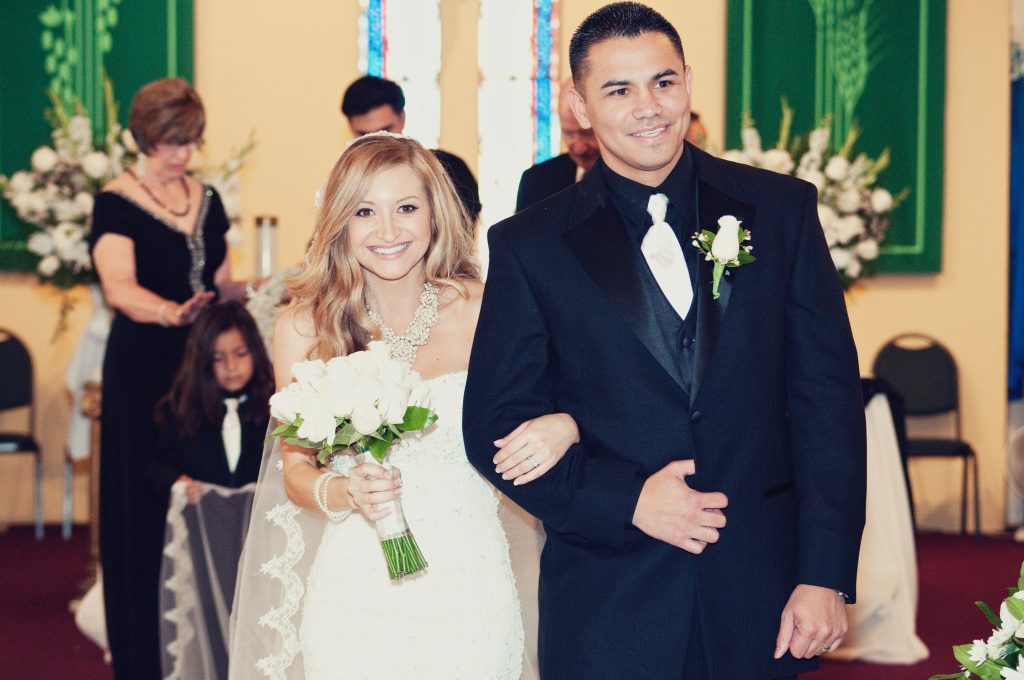 I confess, I'm not the type of person that goes through their wedding album often. I can probably count the times I've opened it with one hand since we got our hands on it (i.e. around four times in the last four years perhaps). Don't get me wrong. I seriously don't think there's anything wrong with opening your wedding album often, I just have mine tucked away somewhere in a safe place. As they say, out of sight, out of mind.
Just a few days ago, I was cleaning out our linen cabinet and saw our wedding album. I thought to myself, "oh there's that album!" Ahem – Apparently the linen cabinet is also "a safe place" to tuck away wedding albums. I then had the sudden urge to open it. I quickly sat on the ground, placed the album on my lap (think Indian style sitting) and began skimming through the pages. I'm not going to lie… I shed a couple tears. Looking back at all the beautiful moments captured that day by the amazingly talented Melissa Brandman, had me extra emotional throughout the remainder of the day.
Our wedding day was one of the best days of my life (aside from our daughters birth and a couple other special moments that is). I was fortunate enough to have our ceremony in a humble, rather small, church I attended since I was 13 years old. Followed by a gorgeous outdoor hilltop winery reception. Yes, a winery reception! The wine lover in me just had to.
Here's a tiny glimpse into our perfect wedding day. It was filled with great friends and family, great music, great food and surely an abundance of wine!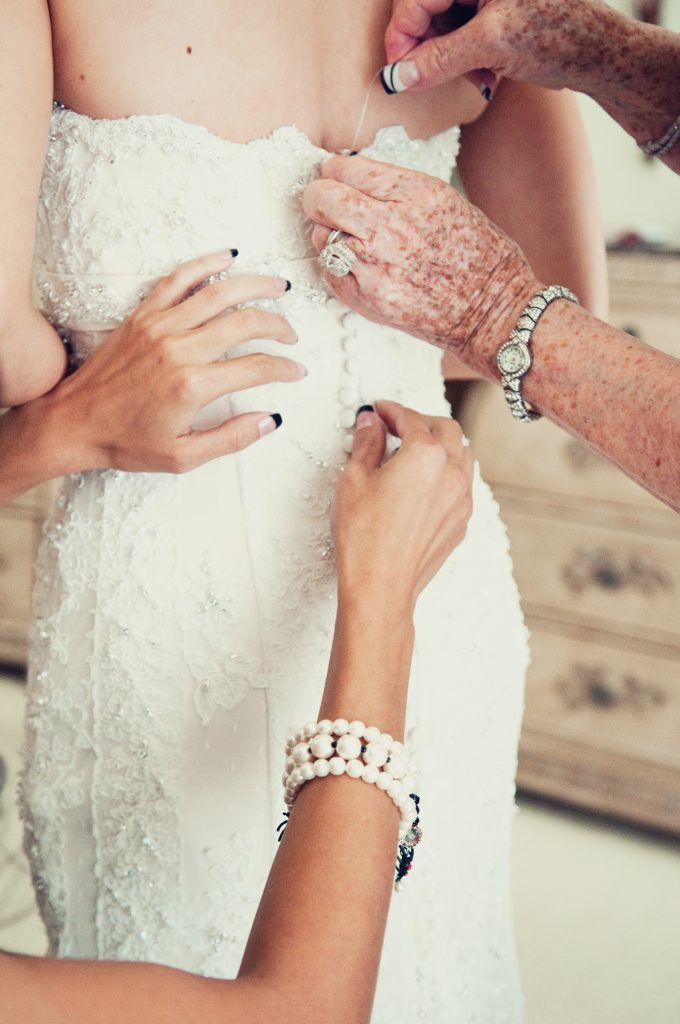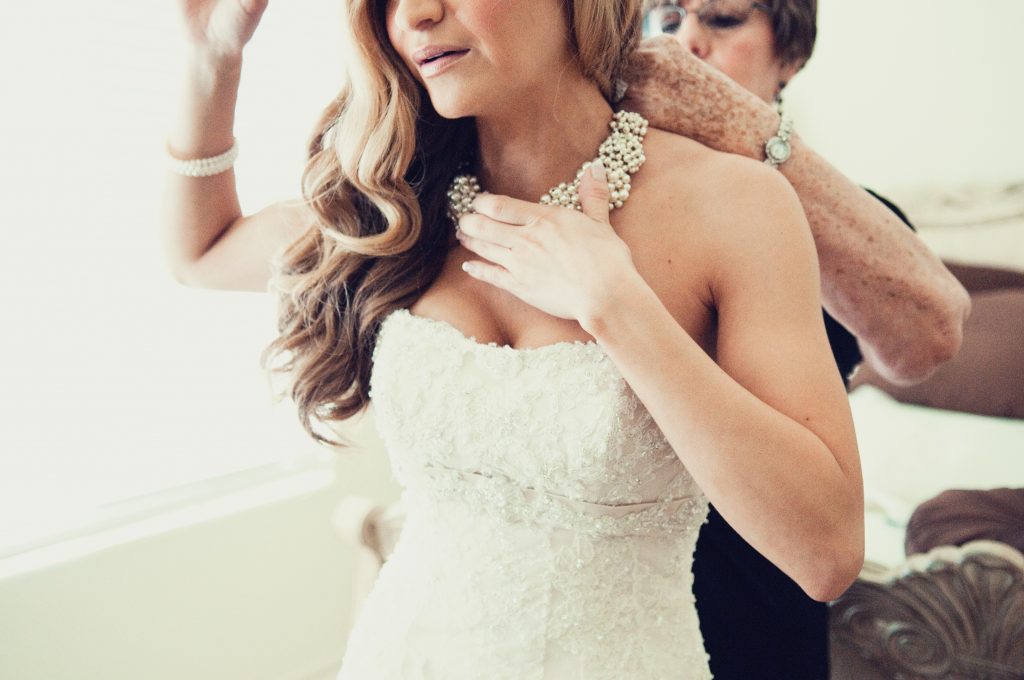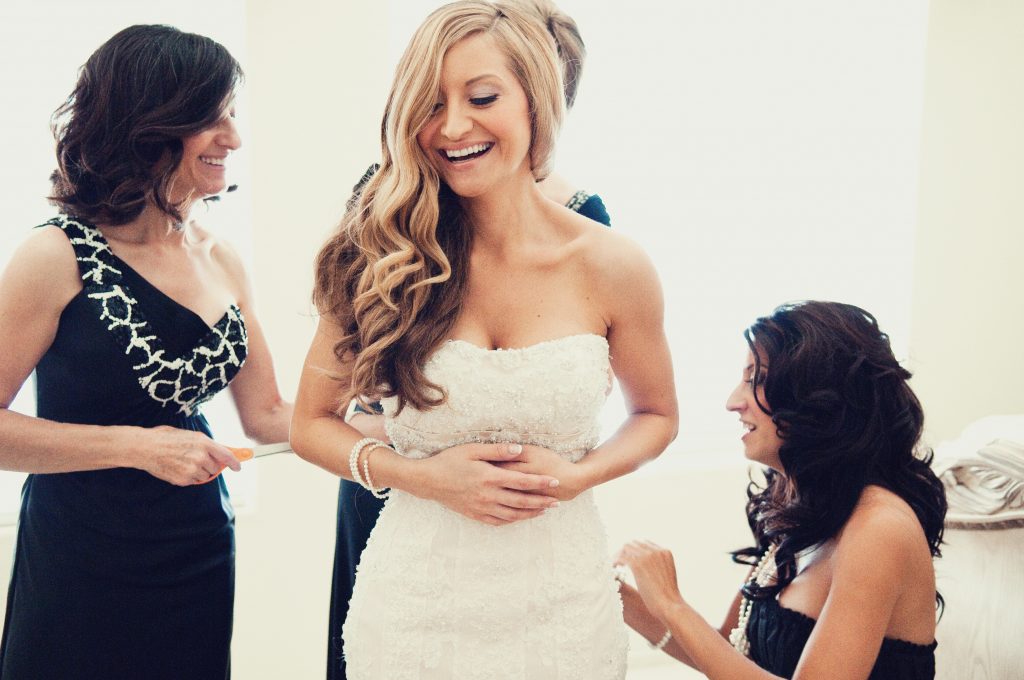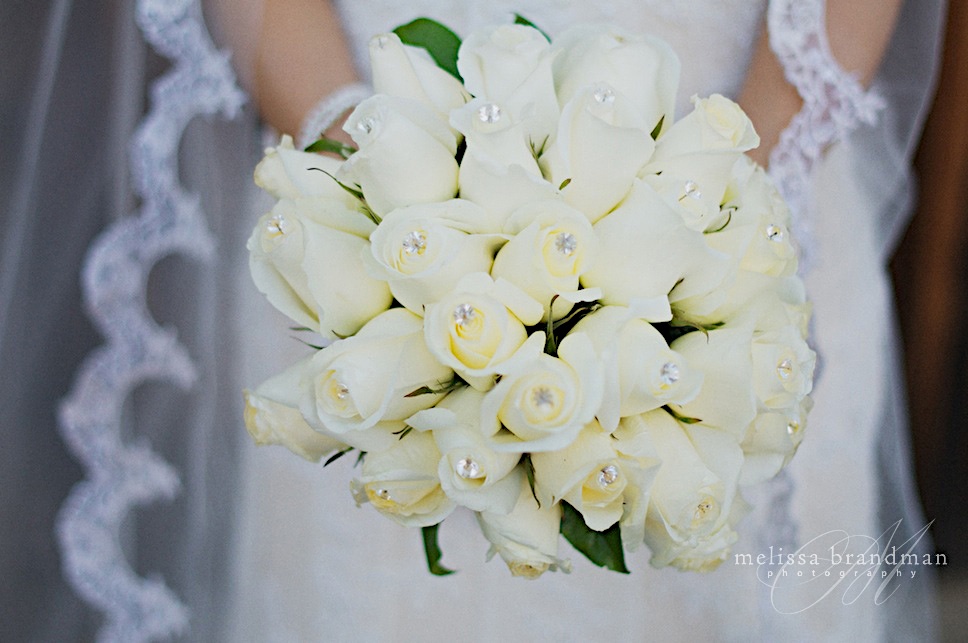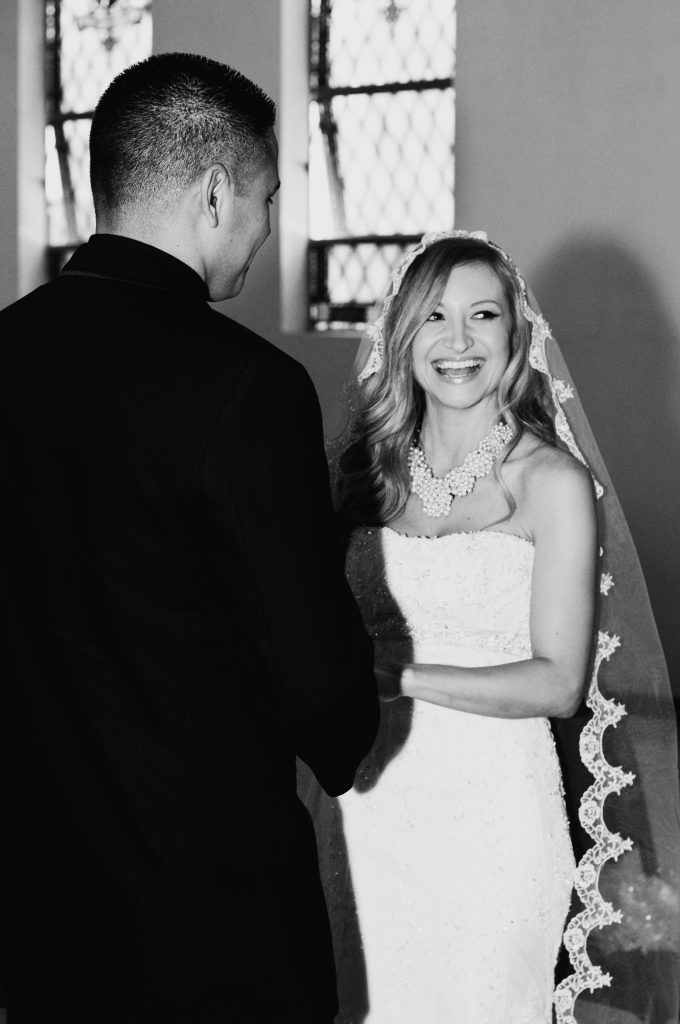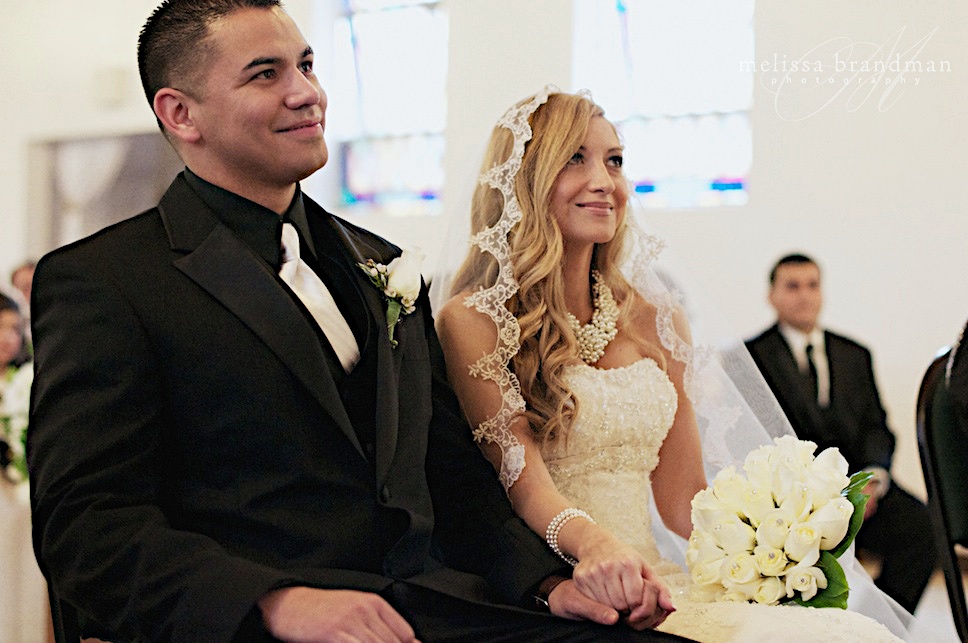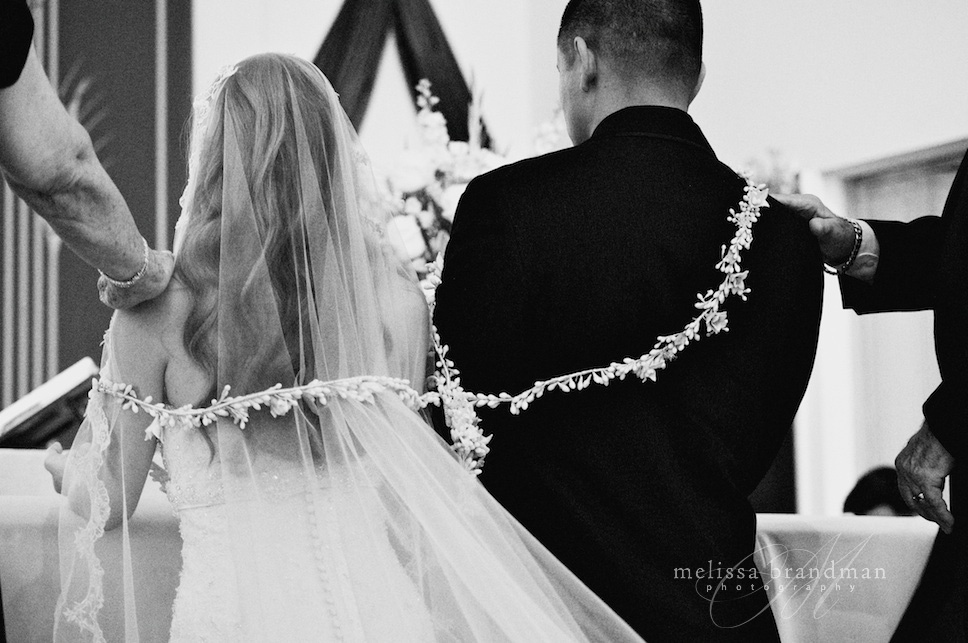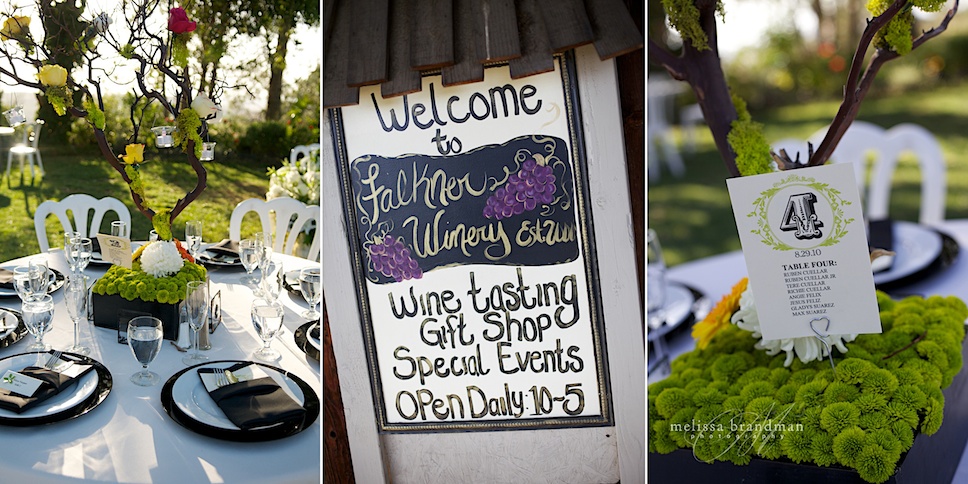 Of coarse my wedding had to have diy centerpieces, table cards and menu cards. Yes, made them myself with tons of help from a good friend. Wedding details at the end of this post. 😉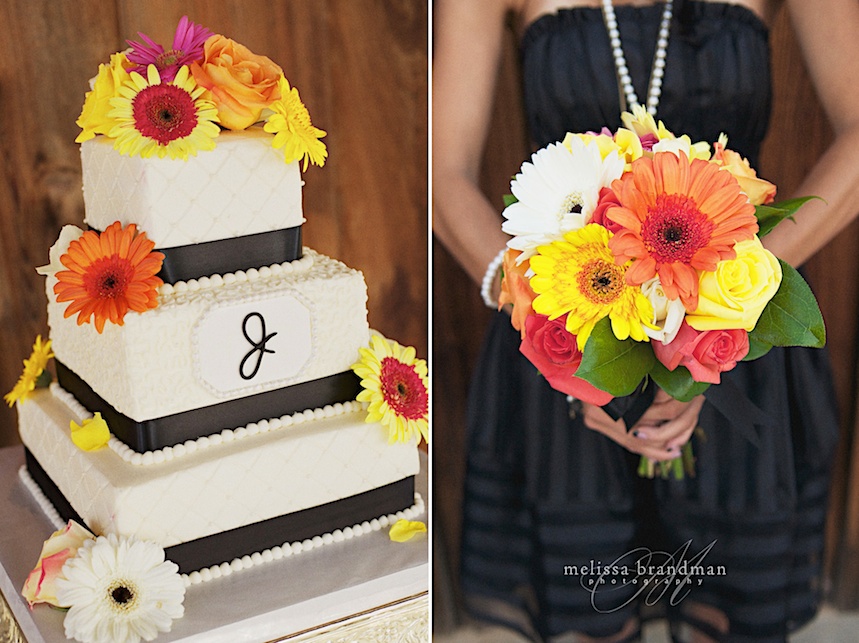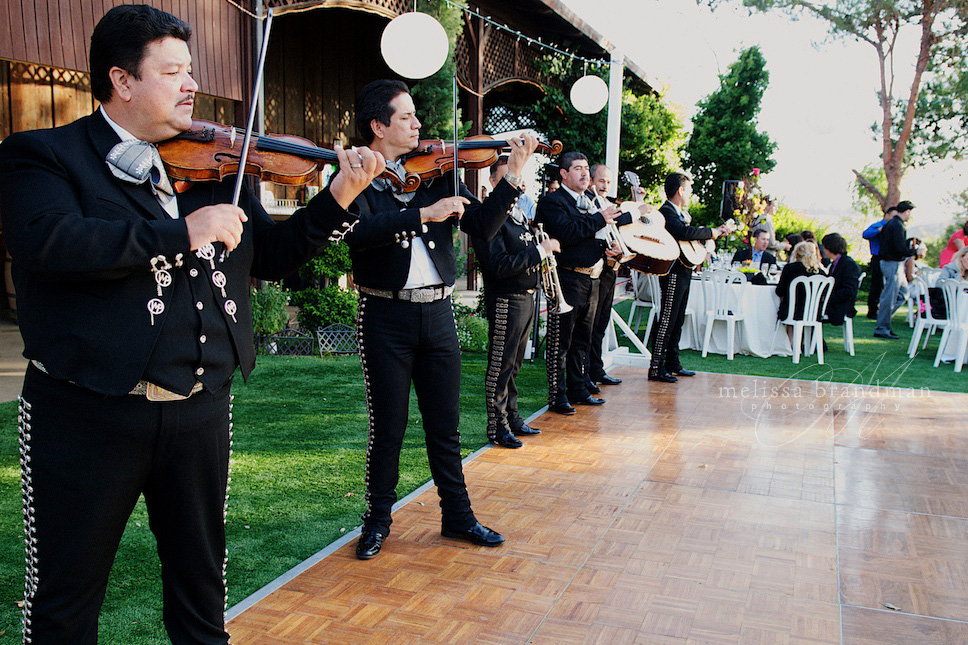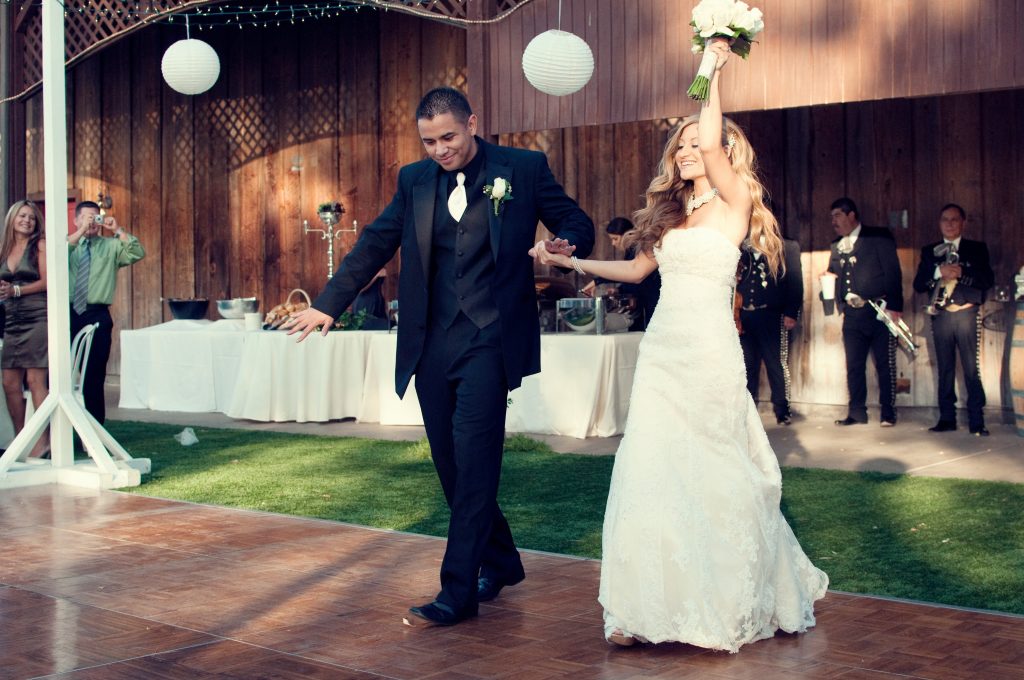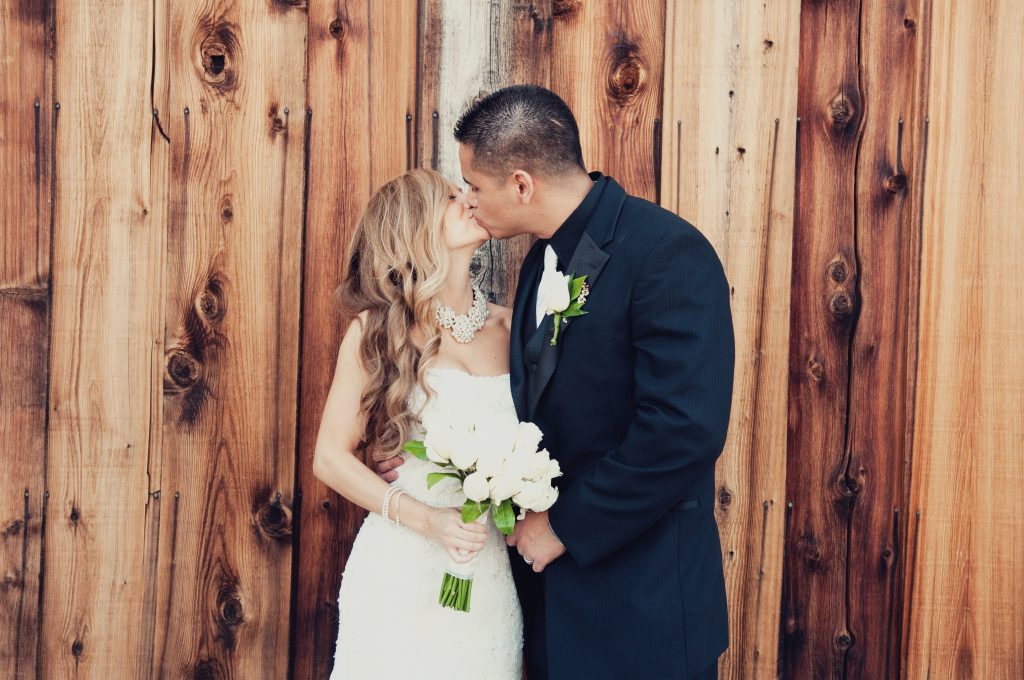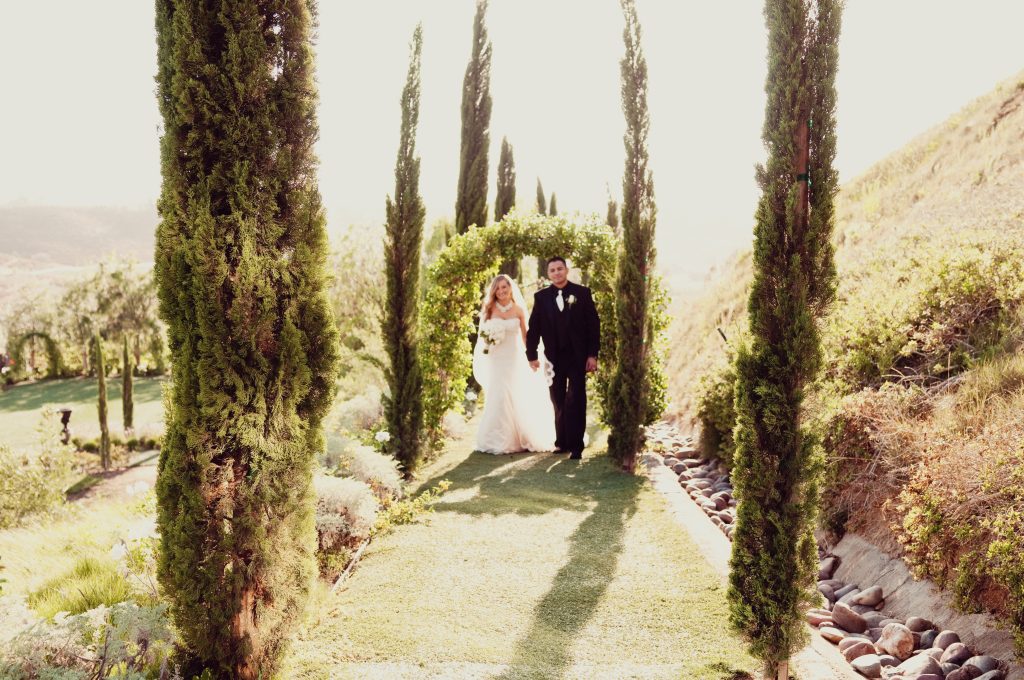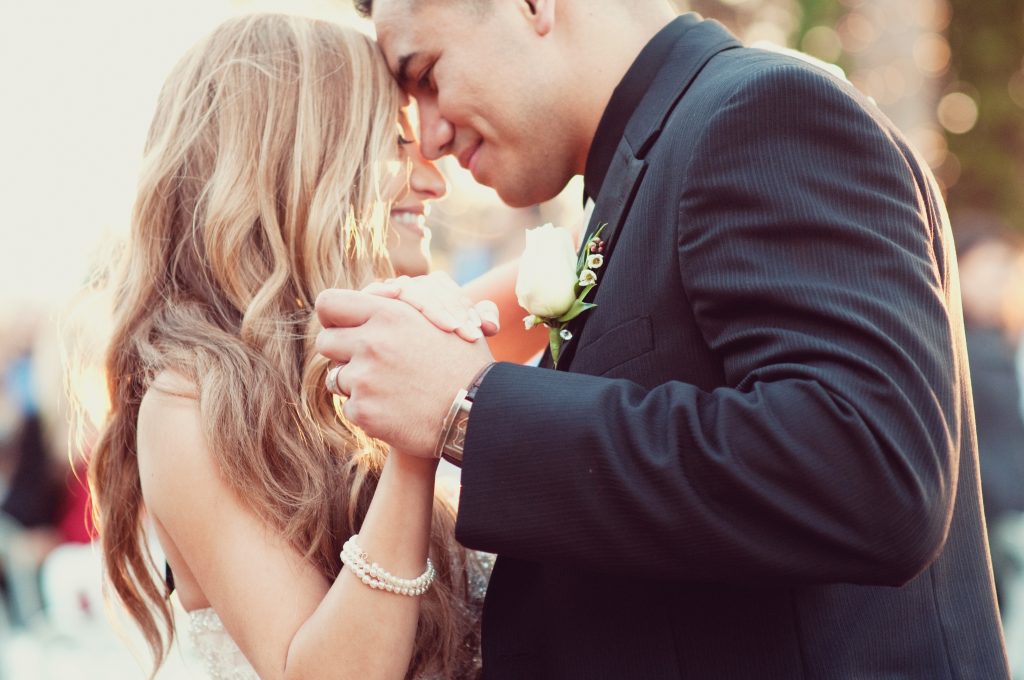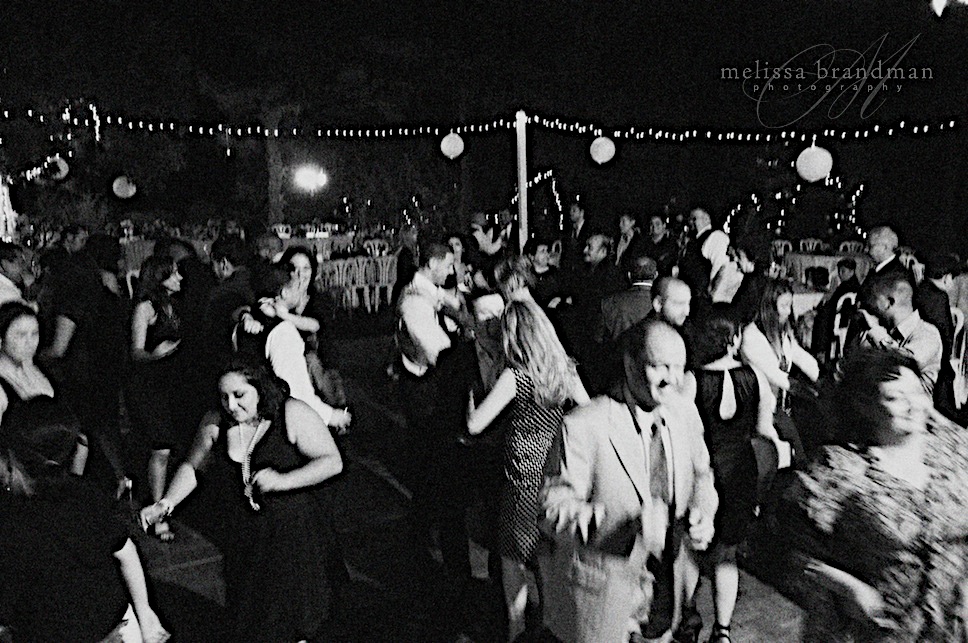 I think it's safe to say our nearly 200 guests had a blast that day as well.
Cheers to marrying the love of your life! I know, can't get any cheesier than that! But seriously, he is. 🙂

Photography: Melissa Brandman Photography
Wedding Dress: Maggie Sotero in Antique Ivory
Wedding Necklace: Forever21
Something Blue Wedding Shoes: Qupid
Tuxedo: Men's Warehouse
Reception: Falkner Winery, Temecula, CA
DIY Centerpieces: Made with manzanita tree branches cemented onto a wooden box, floral foam, brightly colored fresh flowers, hanging votive holder, moss and a hot glue gun. Floral water tubes were added onto the roses placed on tree branch to preserve freshness.