This post is sponsored by Amazon. All opinions are our own and as always we only work with brands we love.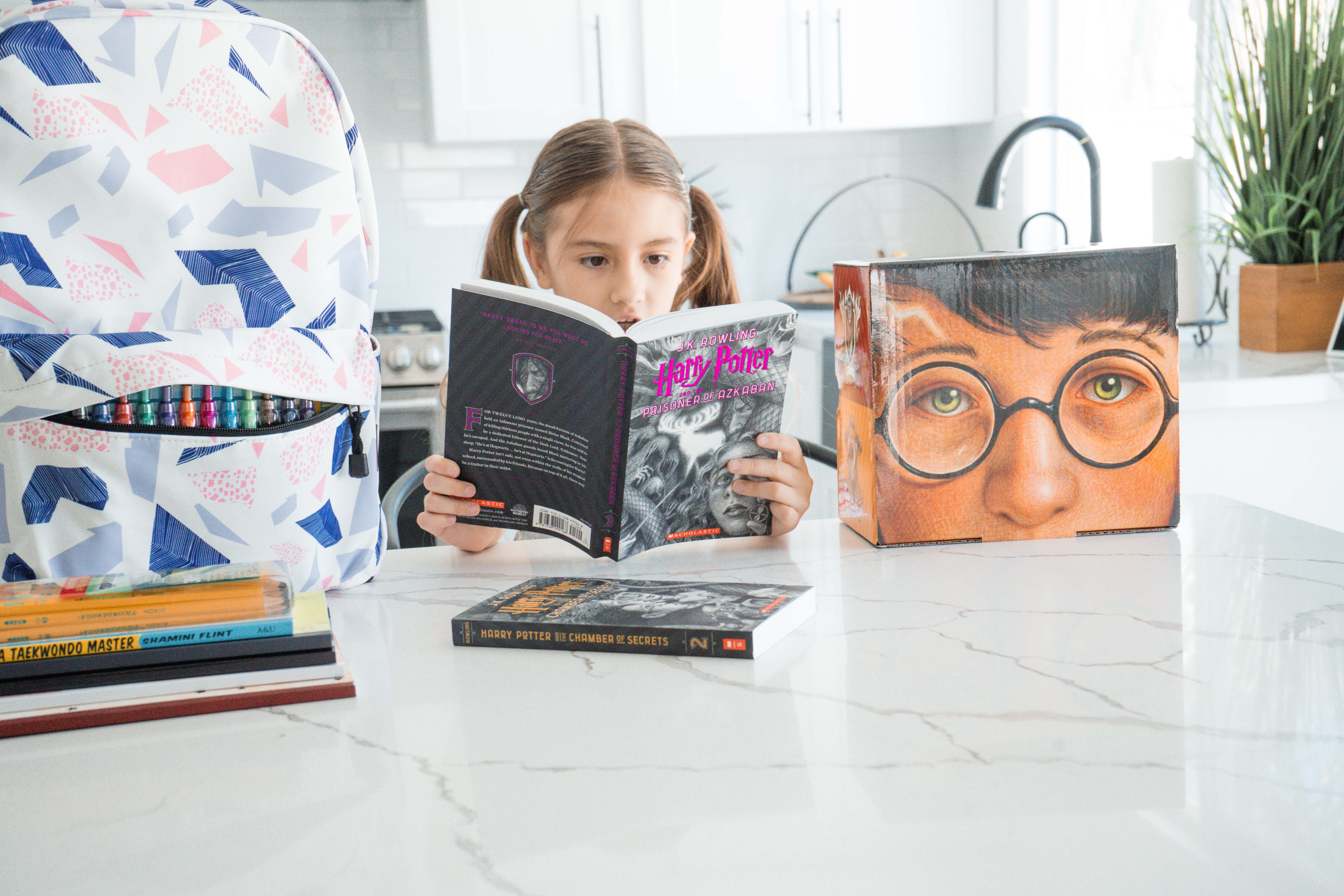 It's hard to believe that summer is almost over. These past two months have literally flown by. And with summer coming to an end, it's time to start thinking about starting a new school year. Just as the New Year brings the chance to turn a new leaf for adults, the new school year does the same for kids – bringing a chance for a clean slate, to set intentions for the year ahead. That's why this year, Amazon is celebrating a Happy School Year and encouraging customers to go Happy School Year shopping, rather than begrudgingly gear up for back-to-school. We teamed up with Amazon ourselves to set our own intentions for the year ahead! 
Recently we kicked things off in our home by having a conversation with our daughter Mia (a soon to be a third grader – gulp!) about creating School Year's Resolutions in order to have a Happy School Year. The conversation actually turned into a quick and fun activity. Best of all? The activity really helped Mia get excited about third grade! We're loving that the resolutions we came up with together will help serve as a reminder to stay focused and motivated throughout the school year.
Working With Your Kids to Set Their School Year's Resolutions
Talk to your children about what they'd like to accomplish before the new school year

starts.

Hand them a pencil and notebook. 

Guide them in choosing 3 resolutions that are actually attainable so they won't become frustrated and/or overwhelmed. Keep in mind that it's also never too late to modify resolutions so long as they help motivate and achieve your kiddos goals. 

Help them map out exactly what items they will need to achieve each resolution. 
I worked with Mia to set three School Year's Resolutions for the upcoming year. Once the resolutions were set, it was time to go shopping! This year my husband and I purchased our back-to-school items through Amazon's Happy School Year store. If you didn't know this already, we're huge Amazon fans! We absolutely love that we can order everything we need without having to leave the comfort of our home, plus the prices and delivery time are amazing. And today, we're sharing some of the items we got to set Mia up for a Happy School Year. We seriously can't wait to put them to use.
Mia's School Year's Resolutions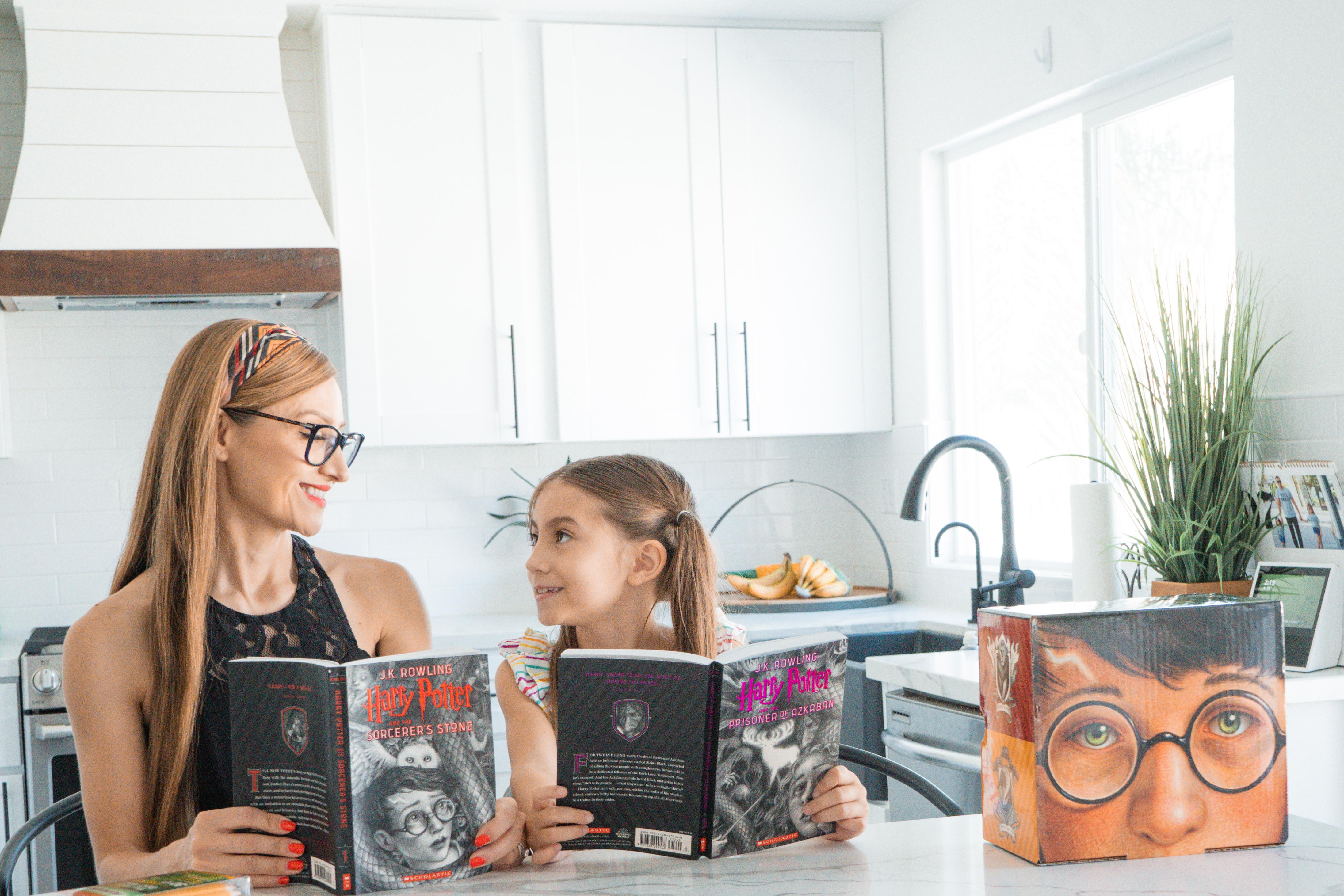 Higher Learning

– Mia likes reading, so it seemed only right that we take on larger and more difficult books to read. We both love Harry Potter, and

the Harry Potter box set

is the perfect way for us to not only read together but to boost Mia's reading confidence! She's also really excited to read the

Diary of a 6th Grade Ninja Chapter books

.
Learning to Write in Cursive

– Writing in cursive can be a challenge for kids and adults alike, but I'm happy to see Mia's ready to take on the challenge! To keep things fun and magical, Mia chose the

Harry Potter: Hogwarts Homework Cursive Book

. It's fun while still keeping her resolution in mind, a win-win for us all!
Getting Back into Taekwando

– Mia loves Taekwondo and is already pushing to get

TWO

new belts this school year! To keep up the awesome attitude, Mia's reading

Diary of a Taekwando Master

and

Never Underestimate a Girl Who Can Do Taekwondo

! We're already looking forward to those two new belts!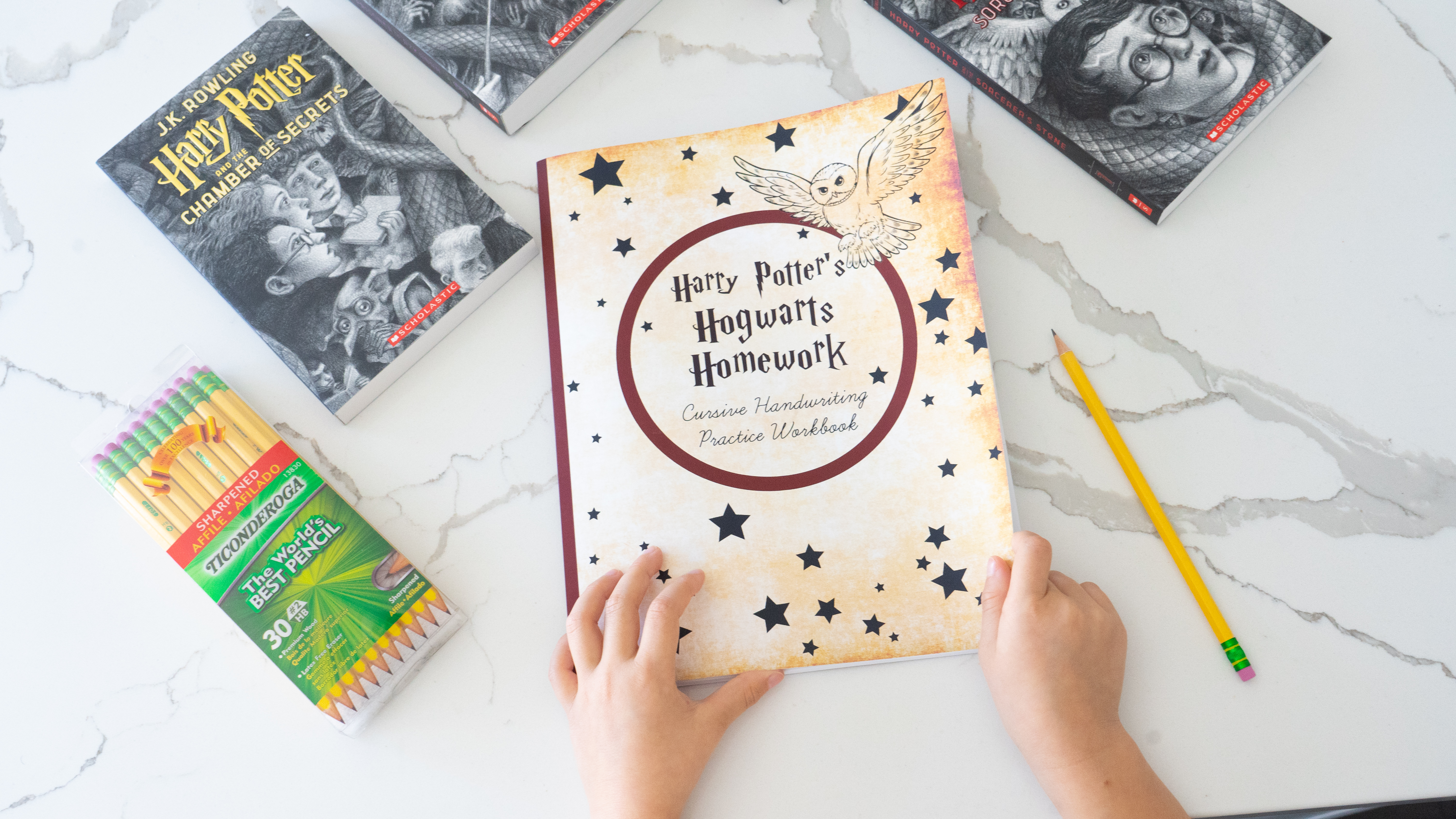 If you haven't started your back-to-school shopping yet, we recommend checking out Amazon's Happy School Year store – it's a one-stop-shop for everything you need. And since we're all about finding new ways to also make our jobs as parents easier, this is a total win-win!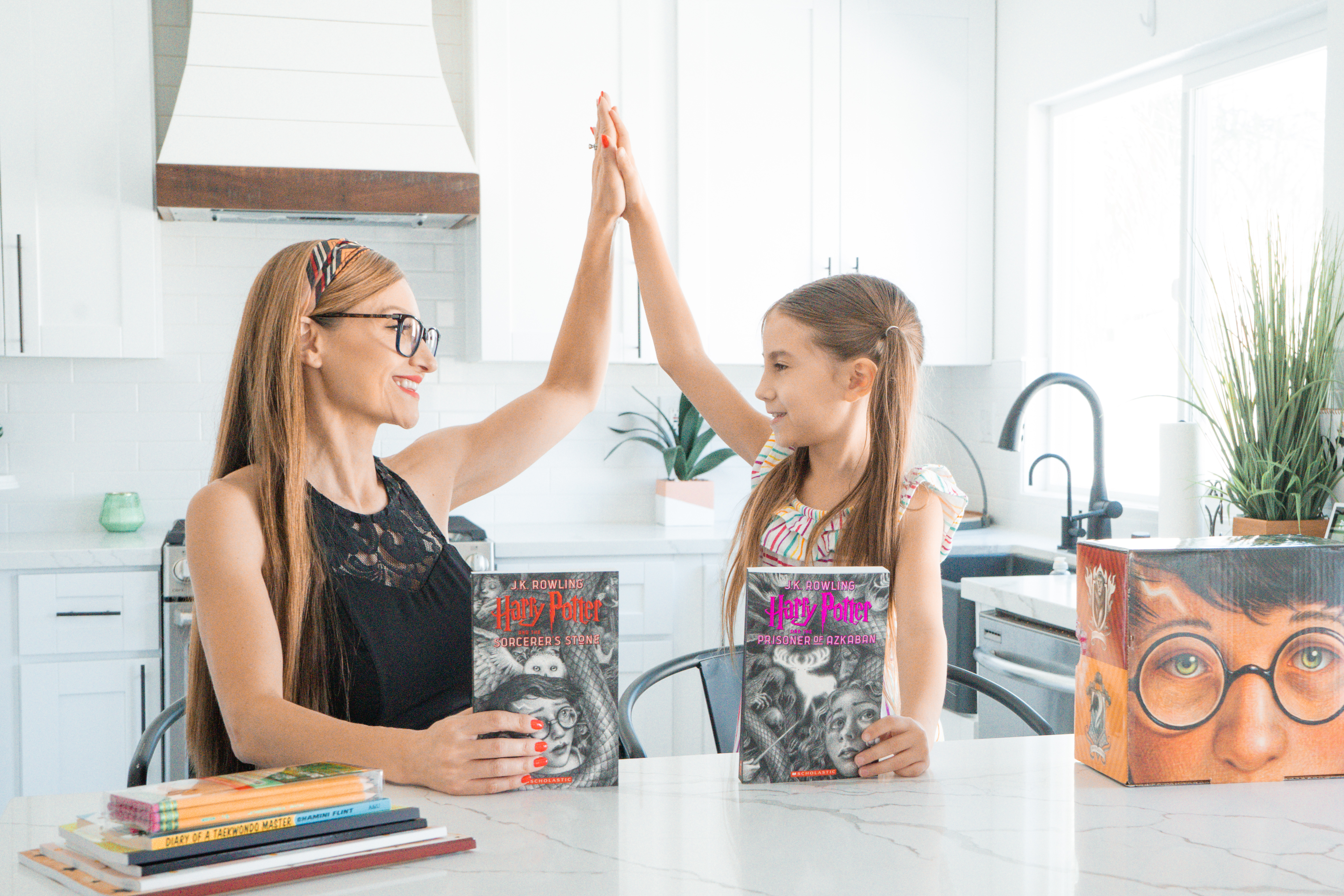 Here is the complete list of all of the awesome products we received from Amazon, categorized by each of Mia's goals.
Reading at a higher grade level
Harry Potter Books 1-7 Special Edition Boxed Set
Diary of a 6th Grade Ninja 2: Pirate Invasion 
Harry Potter and the Sorcerer's Stone
Harry Potter and the Chamber of Secrets
For learning cursive 
Ticonderoga Wood-Cased Graphite Pencils
Paper Mate Profile Retractable Ballpoint Pens, Bold (1.4mm), Assorted Colors, 12 Count
Field Notebook – Gold Foil Patterns – Lined Memo Book
Cute But Dangerous: Unicorn Taekwondo College Ruled Line Note Book
NEW GENERATION – Chevron – Wire Bound Spiral Notebooks
Mead Spiral Notebooks, 1 Subject, Wide Ruled Paper 
Harry Potter's Hogwarts Homework: Cursive Handwriting Workbook: Cursive Writing Practice
For getting back into Taekwondo
Never Underestimate a Girl Who Can Do Taekwondo
Cute Dangerous Karate Taekwondo Shirt
Taekwondo Journal: Blank Lined Notebook for Martial Arts Lovers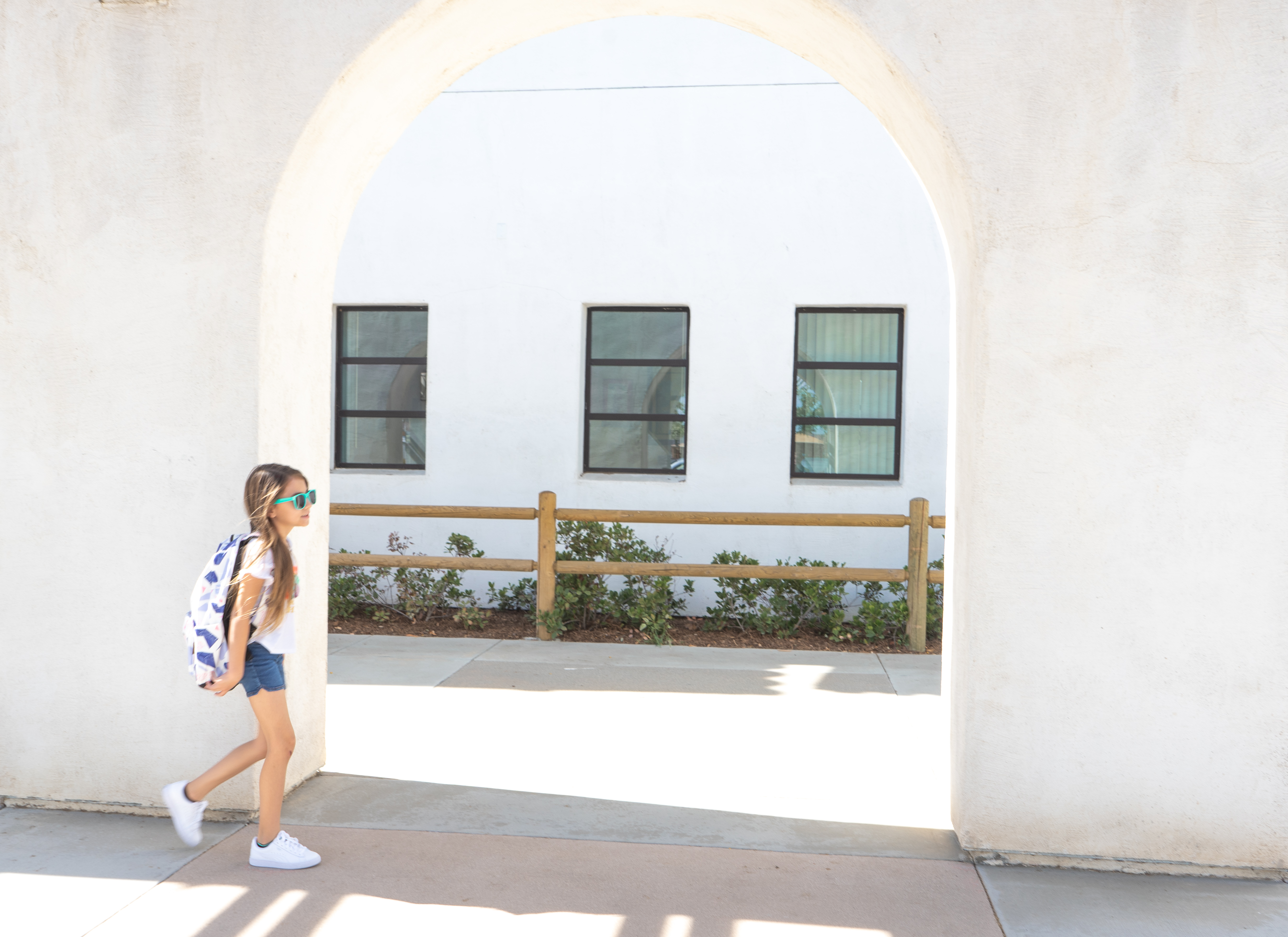 And you can't send the kiddos back to school without cool new kicks and a comfy backpack, right?  Mia's loving these PUMA Basket Classic Kids Sneakers and this super cute Joymoze Backpack.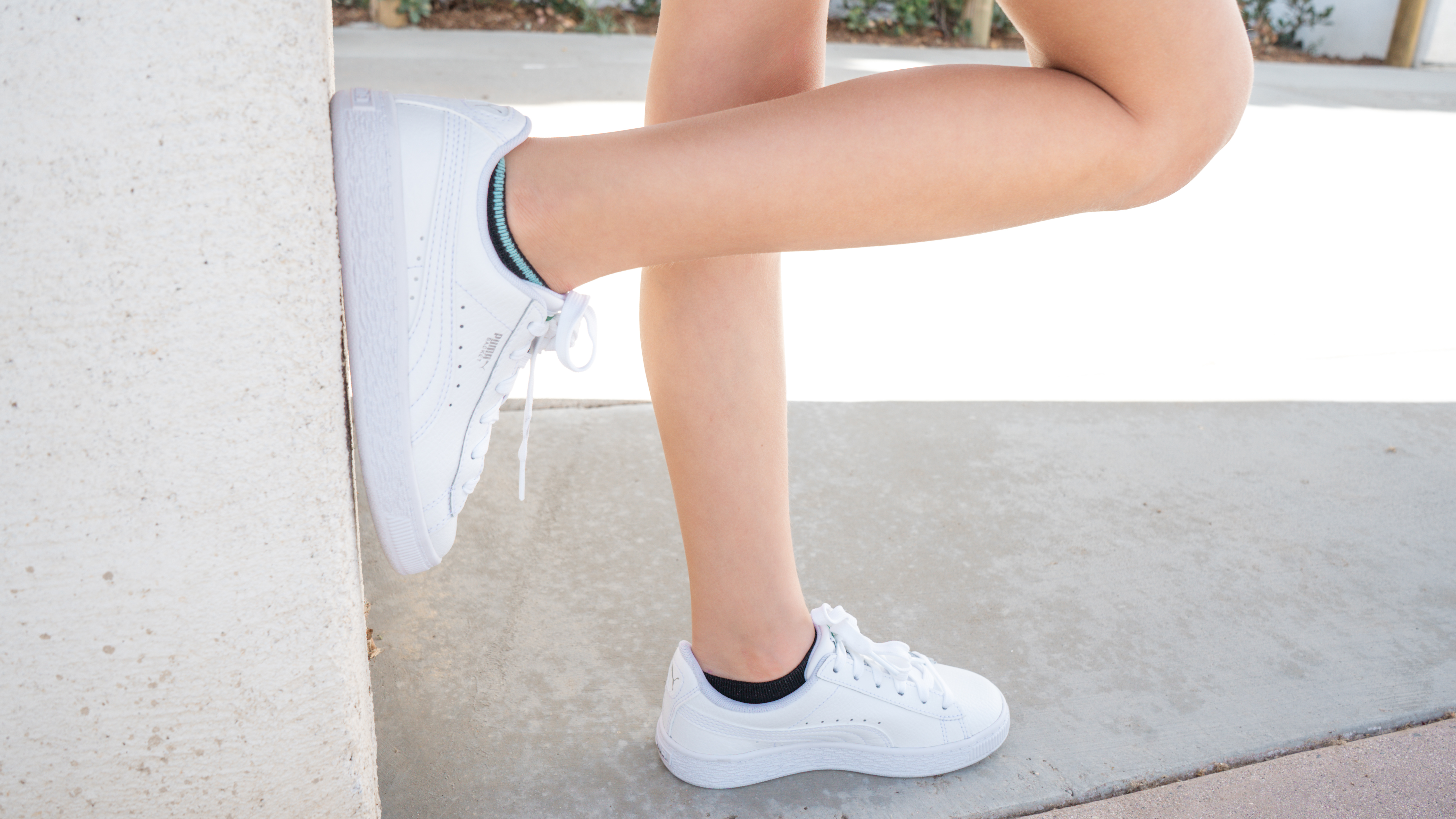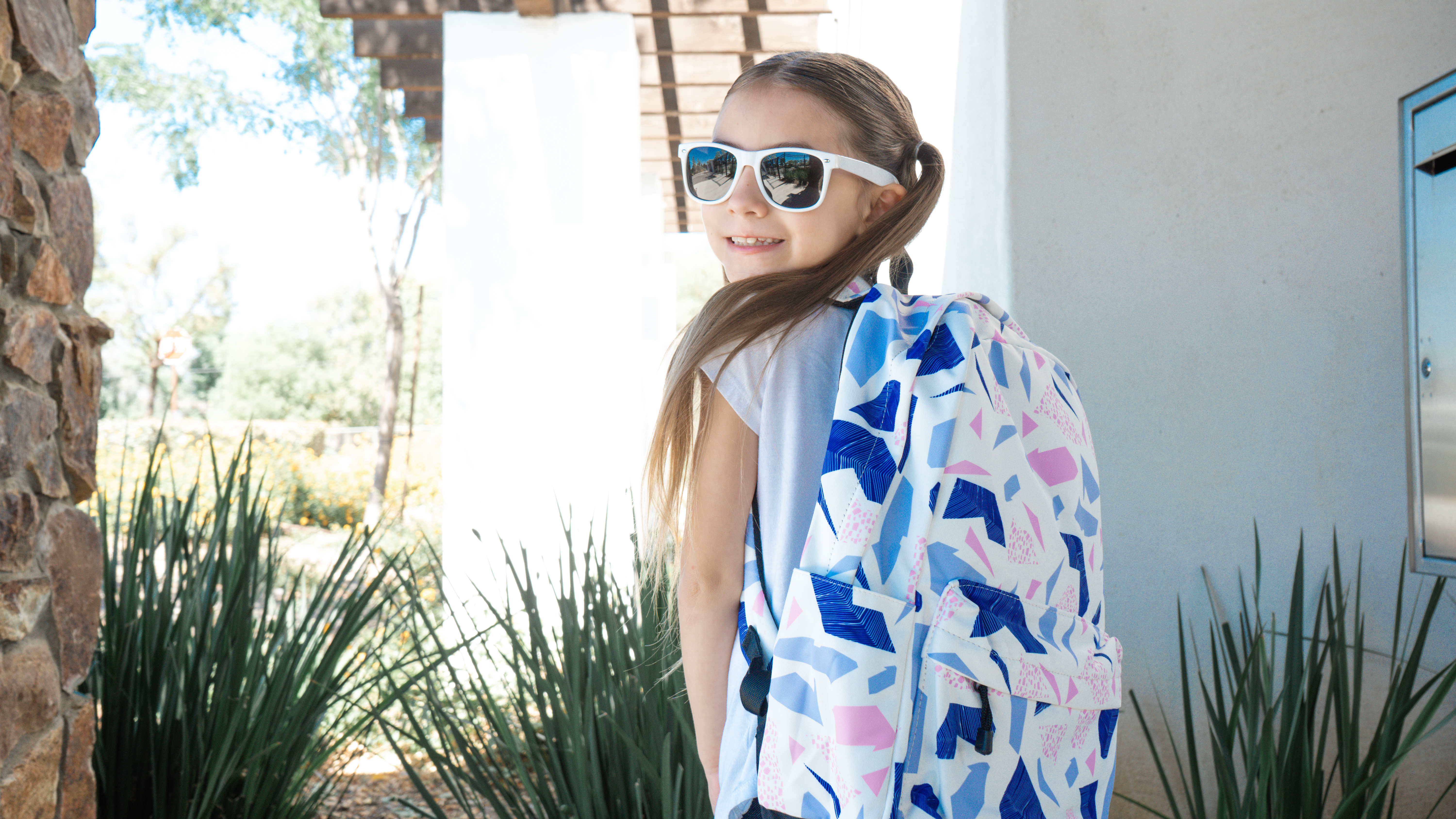 Have a Happy School Year!