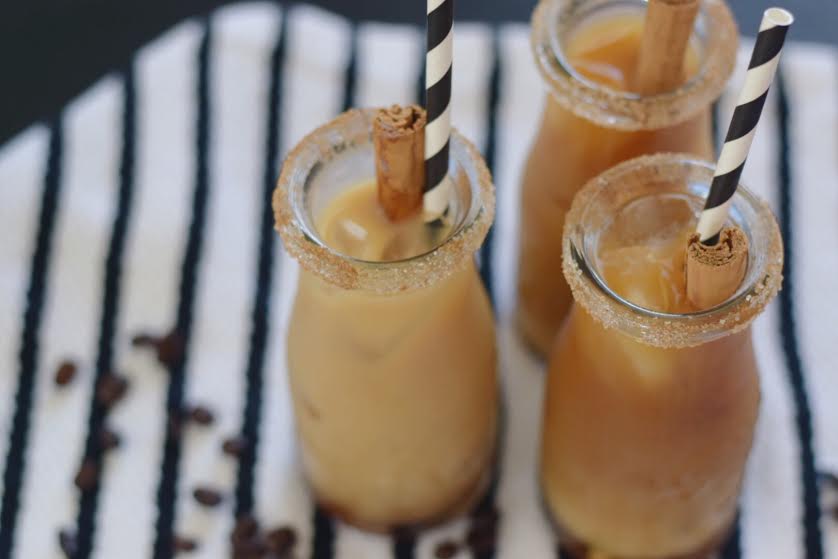 Calling all my coffee and adult beverage aficionados! Summer is literally days away and this Iced Mexican Coffee is simply pure bliss. I mean what's not to love? A thirst-quenching caffeinated boozy drink. Yasss!
Ingredients
1 cup NESCAFÉ Clásico chilled
2 tbsp Almond Milk (OR milk of choice)
1 shot of Coffee Liquor
1 shot of Tequila (I prefer Patron XO Cafe)
3 Cinnamon Sticks
Organic Sugar and Powder Cinnamon For Rim
Ice
Instructions
Make 1 cup of NESCAFÉ Clásico and chill in refrigerator for 30 minutes.
Mix sugar and powdered cinnamon into a small plate. Dab a little water onto rim of each glass. Turn glass upside down and place over sugar/cinnamon mix.
Add 1/2 a shot of coffee liquor, 1/2 a shot of tequila and ice to each glass. Top off with 1 Tbsp milk and a cinnamon stick. Sip and enjoy!
https://themotheroverload.com/iced-mexican-coffee/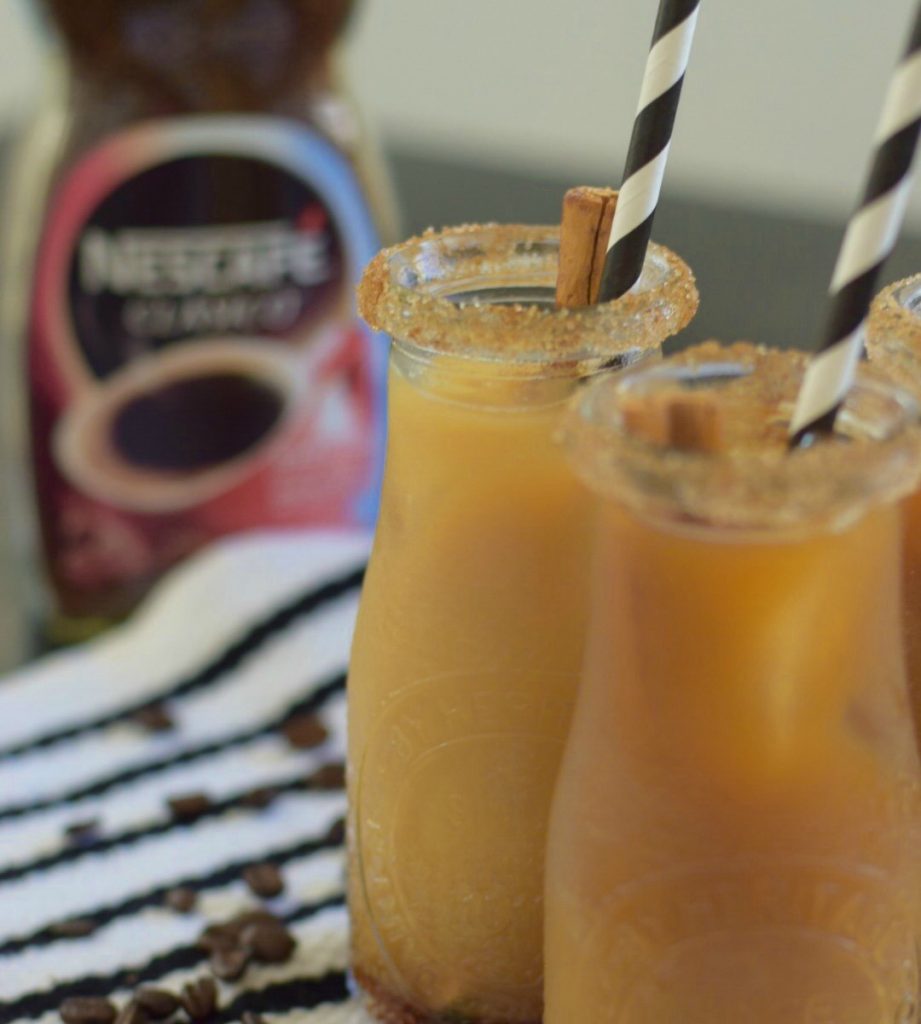 And speaking of coffee, I teamed up with NESCAFÉ Clásico to be a part of their Break The Routine campaign. The campaign invites us all to create little moments in the now rather than put them off for "the right time", for "the perfect opportunity", for the "next time." To celebrate every moment every single day.
So I put this to the test and took the girls outside to eat our snacks (and pretend donuts) rather than eat them while running errands or staying inside while I do laundry and prep for dinner. This little outdoor picnic totally changed our moods and my four-year-old now wants to do it on a daily basis.
Would you break your daily routine? The people in this next video agreed to do so and NESCAFÉ Clásico rewarded them by giving them the surprise of their life! Find out what it was by clicking play here.
Looking forward to seeing that NESCAFÉ Clásico bus around my neighborhood!
Abrazos (hugs) — Gladys