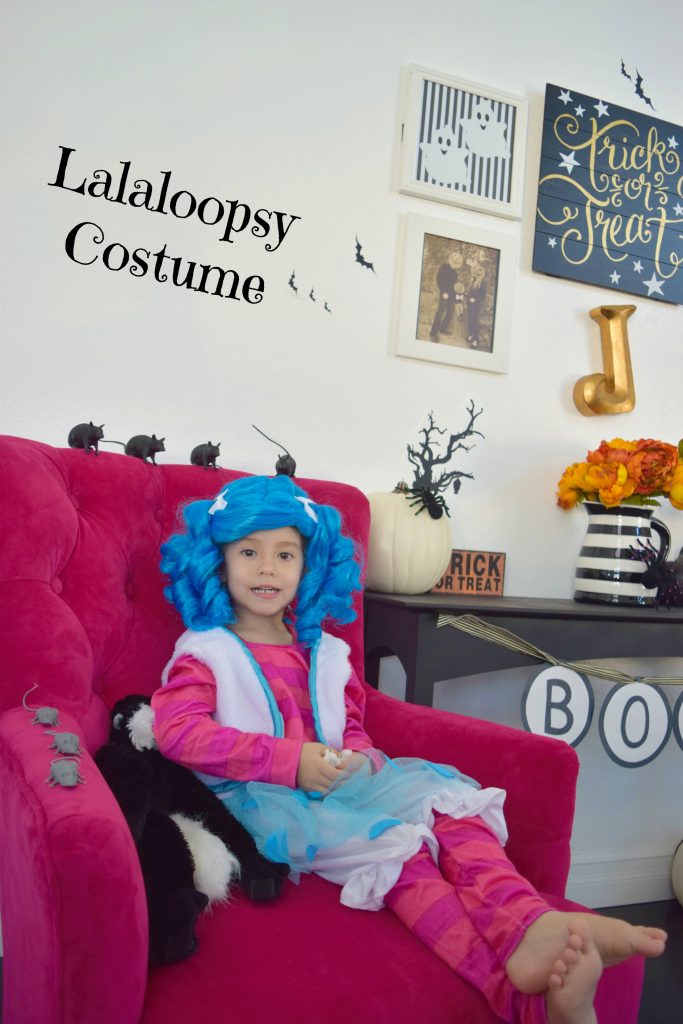 Halloween is hands down my absolute favorite holiday. Something about the decor, yummy treats and the kid in me that makes me get all giddy inside. And I mean, what's there not to love about this holiday, right? A day where we can play dress up? Count me in.
This year, we decided to let Mia pick out a costume at our local Party City store. For some reason, she loves going any time of the year but we figured with all the Halloween decor and costumes in the store, she'd definitely have a blast. And that, she did.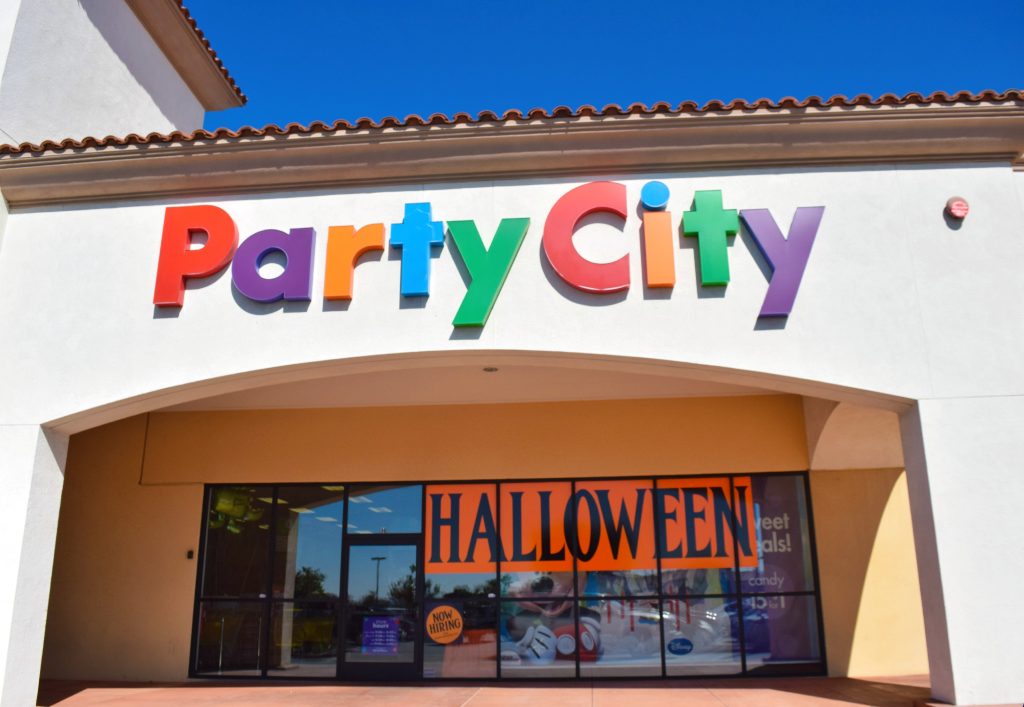 This kid is too much, though. She loves animals and the first thing she spotted as we entered the store were toy mice/rats. They look so real and creepy that I couldn't believe she wanted to bring them home. After walking around with the mice/rat bag throughout the store, we knew it'd be hard to convince her that these little guys couldn't come home with us. And so, we caved in. I know, a 4-year-old girl with pet toy mice/rats sounds crazy but wait until you see her insect toy collection. Ha! I love that she's an animal lover and doesn't discriminate any of them for that matter.
So onto the costumes we went. We searched through aisles, shelves, played with tons accessories and came across the Party City costume board. Mia immediately saw a Nickelodeon Lalaloopsy costume and said "¡Ese mami!" (That one mommy!). Being that she loves watching the show on Nickelodeon, we knew we just had to get it for her. And besides, how cute does the Lalaloopsy wig look on her?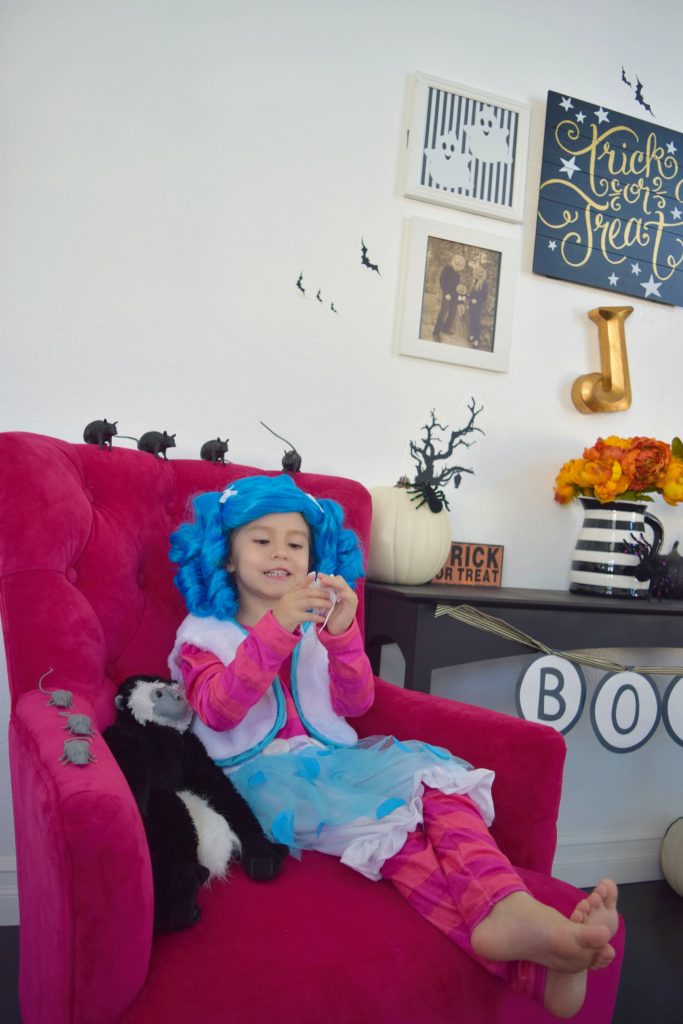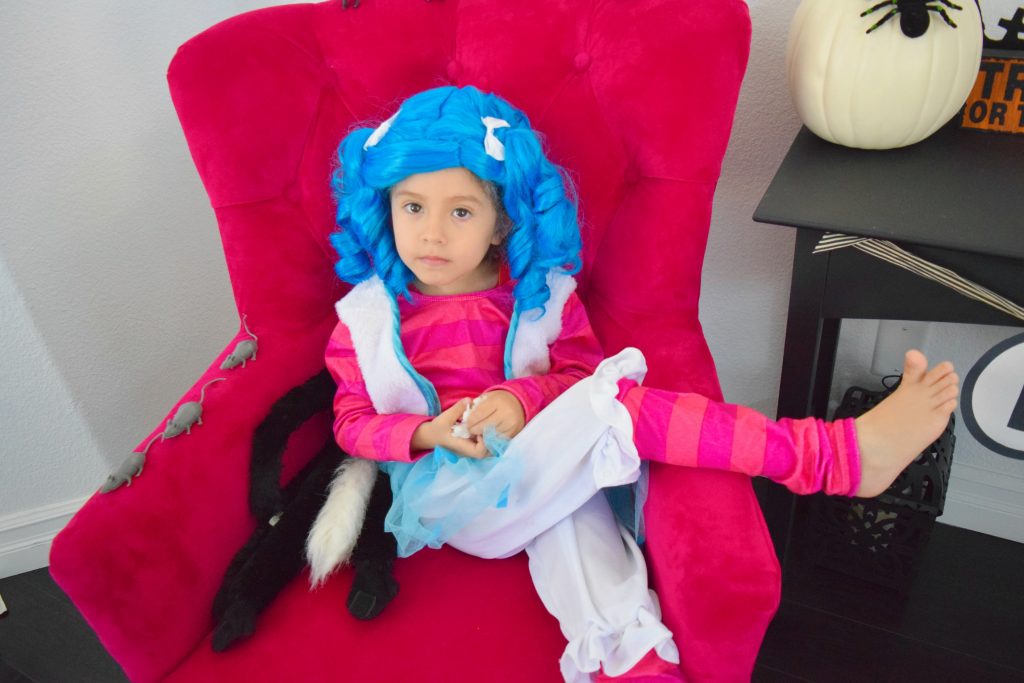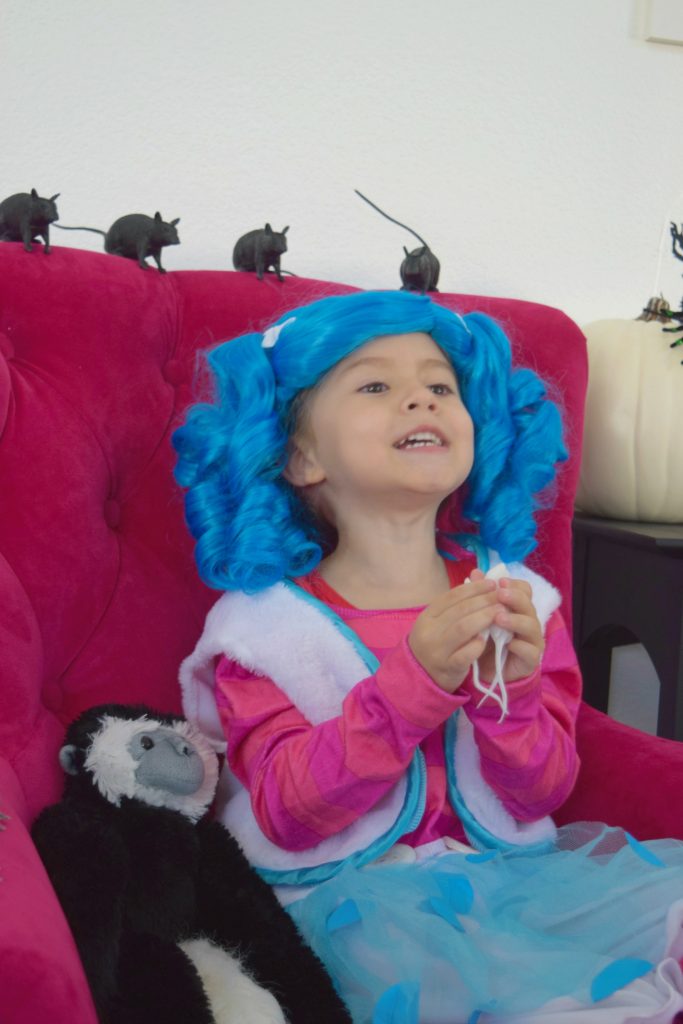 While at checkout, we noticed that the costume was only $20 including the wig! Wow, now that's what I call a deal. Have your kids picked out a Halloween costume yet? If not, stop by your local Party City store where you can find the perfect costume at a great price or even mix and match accessories to create a unique one yourself.
Here's a quick dramatic video of our costume search at Party City. And by dramatic I mean, the background music. 🙂
But wait there's more! On 10/15/2015 at6pm PST, @NickBreaks will host a Twitter Party asking fans Halloween questions in the spirit of Nickelodeon. By participating and responding with #SpooktacularSweepstakes fans will be entered to win a $100 AmEx gift card plus Nickelodeon swag. 6 lucky winners will get this amazing prize!
#NickSpooktacular