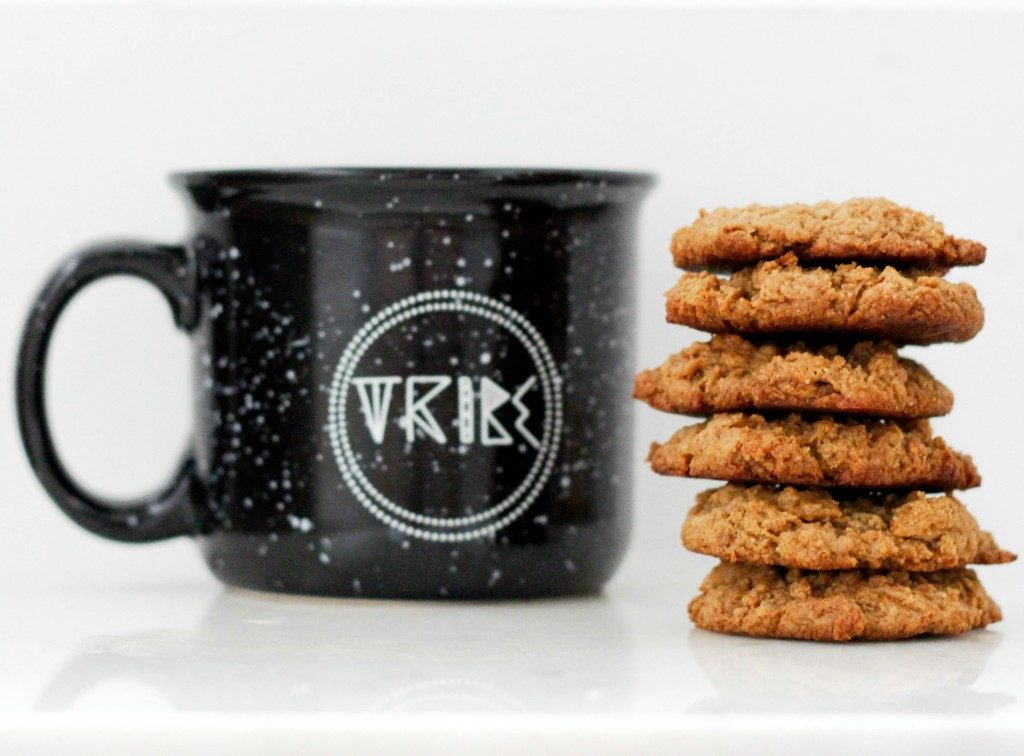 I've teamed up with my talented mamá friend Danielle from momwifefoodie.com to bring you all a zero added sugar cookie recipe. These delicious cookies are perfect for breakfast or to add to your kiddos school lunch boxes.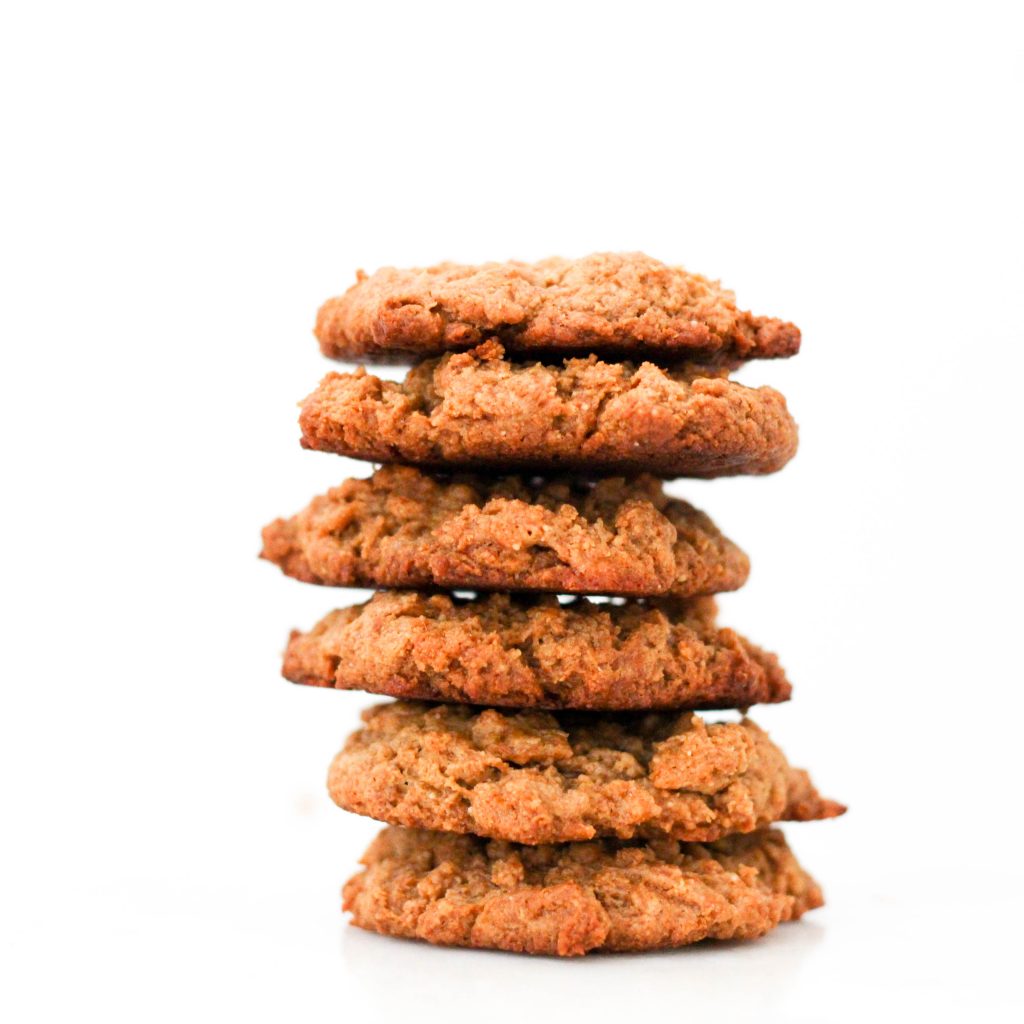 Hi! My name is Danielle and I am the face & creator behind mom wife foodie – a lifestyle blog set to inspire my readers through food, fashion, family and our personal lifestyle in our home and travels. I hope to bring inspiration to people through our real life stories.
I'm married to my best friend, living in the mitten state, raising our two little dudes…and life is pretty rad! You can visit me at momwifefoodie.com or follow me on Instagram @momwifefoodie. I am thrilled to be sharing a topic close to my heart – I mean stomach – here with all of Gladys' readers: sweet treats that have very little sugar! Ever since having kids I just can't kick the sweet treat craving. So I am always trying to find ways to create sweet treats that are healthier than store bought. This week I am sharing a recipe that not only has very little natural sweets, but also no eggs.
These peanut butter cookies are going to come out light and soft, not crispy.
Ingredients
1 cup peanut butter
2 prepared flax eggs | ( 1 tbsp ground flax to 3 tbsp water per egg)
2 tbsp honey
1 1/4 tsp baking soda
1 1/2 tsp vanilla
Instructions
preheat over 350°F
Start by making the prepared flax eggs.
Put 2 tbsp ground flax and 6 tbsp water in a small bowl. Whisk together and let sit in your refrigerator for 30 minutes.
While you wait, get all other ingredients ready and into a large bowl.
Line 2 cookie trays with parchment paper.
Mix all ingredients together including your flax eggs.
Scoop out cookie mixture onto your trays.
Use a fork to make a fun design - push fork down in each direction!
Bake for about 10-12 minutes.
https://themotheroverload.com/breakfast-peanut-butter-cookies/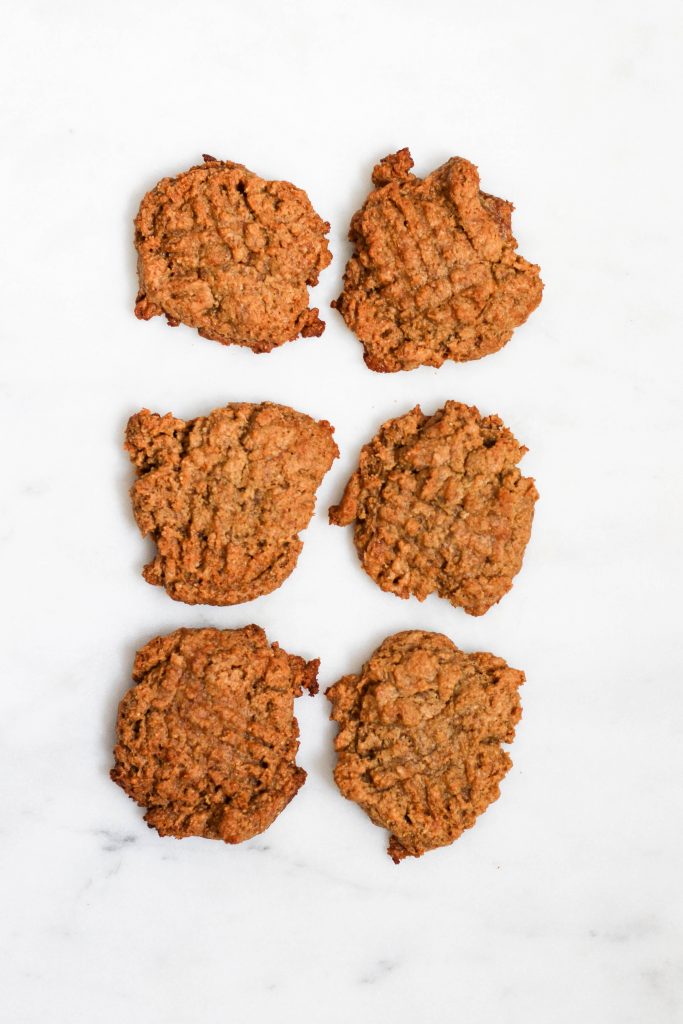 enjoy! much love – danielle
A big thank you to my mamá friend, Danielle, for sharing this egg-free breakfast recipe! You all know I'm always looking for healthy recipes to make and this recipe is perfect for our oldest, Mia, which happens to be severely allergic to huevos. Can't wait to make these! They seriously look so good and Mia well is obsessed with PB!
Be sure to stop by Danielle's blog www.momwifefoodie.com to see other delicious recipes.
Abrazos (Hugs) — Gladys